Another excellent racing! Taishan International Pigeon Racing was completed on December 11, 2020
Taishan International Pigeon Racing was held on December 11, The pigeon released at Shinyang City of Henan State, and finished at Taiang City of Shangdong State. The whole distance is 500 Km. There were 3361 pigeons joined this race and 2235 GPS rings were read.
On that day, the pigeon flew from southwest to northeast, and the wind was from north to south. This was definitely a tough race for the thousands pigeon. The 1st place A-yu was spending 6 hours and 56 minutes 56seconds to complete the race, which was only a few seconds earlier than the 2nd place E-fei. A-yu flew 520.9Km which had 720 meters shorter than E-fei 521.62Km. So those data showed why A-yu was faster than E-fei.
E-fei is coming form MinLong's loft, which still has other 3 pigeons in this race, As the screenshot of tracking paths, we know these 4 pigeons weren't flying together, both of the orange path and the brown path were flying over 650Km to complete this race. MinLong said he is happy to know how was his boys flying even two of them didn't get the good score. but he is very happy to get the 2nd place this time.
On the other side, most of the interesting thing in this race was the top 10 almost arrived at the same time, even the flight paths were pretty similar as well. People may be making a joke and said how to get the 1st place, it depends on how lucky you are.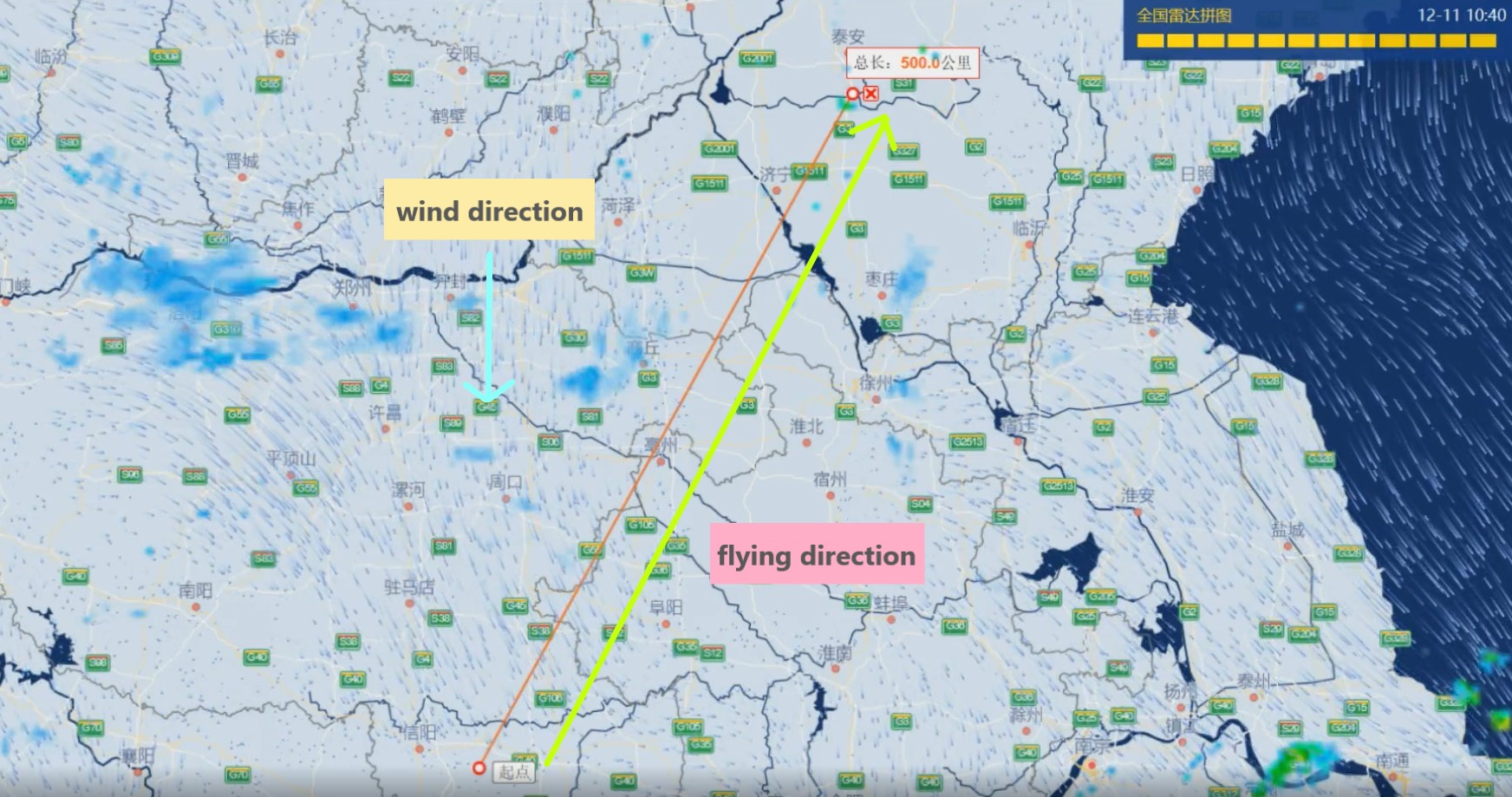 The wind direction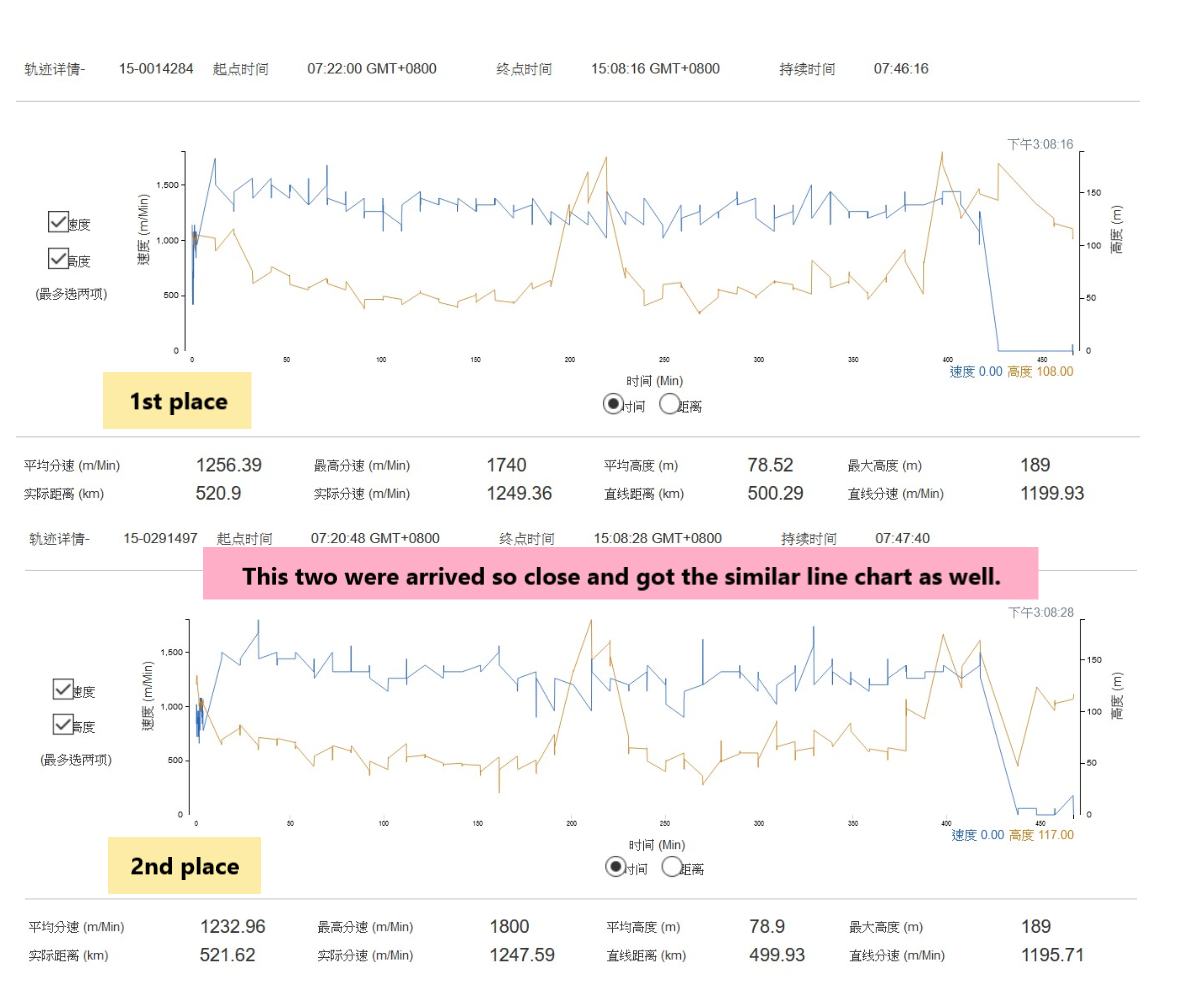 Top 2 line chart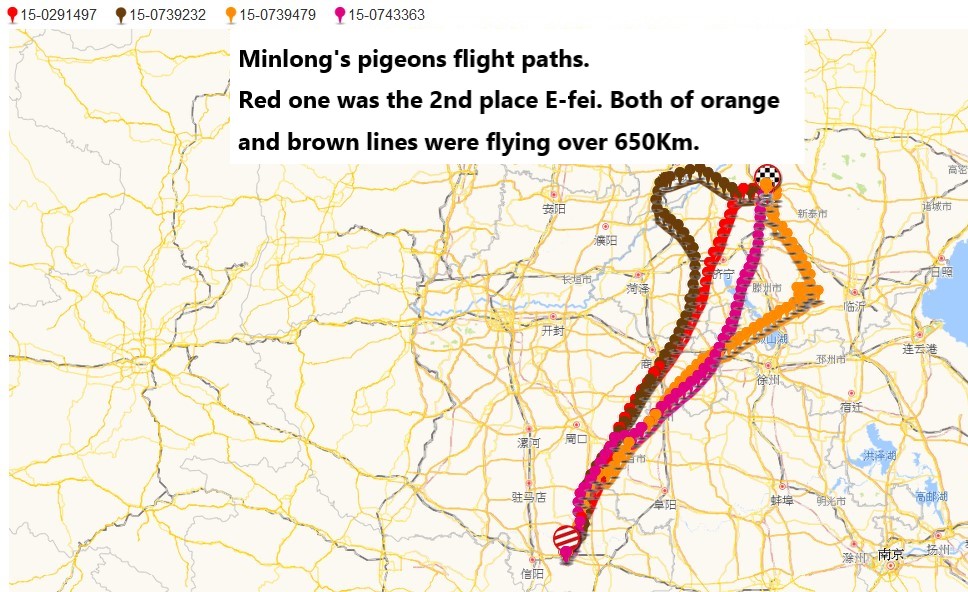 MinLong's pigeons(Red line is the 2nd place E-fei)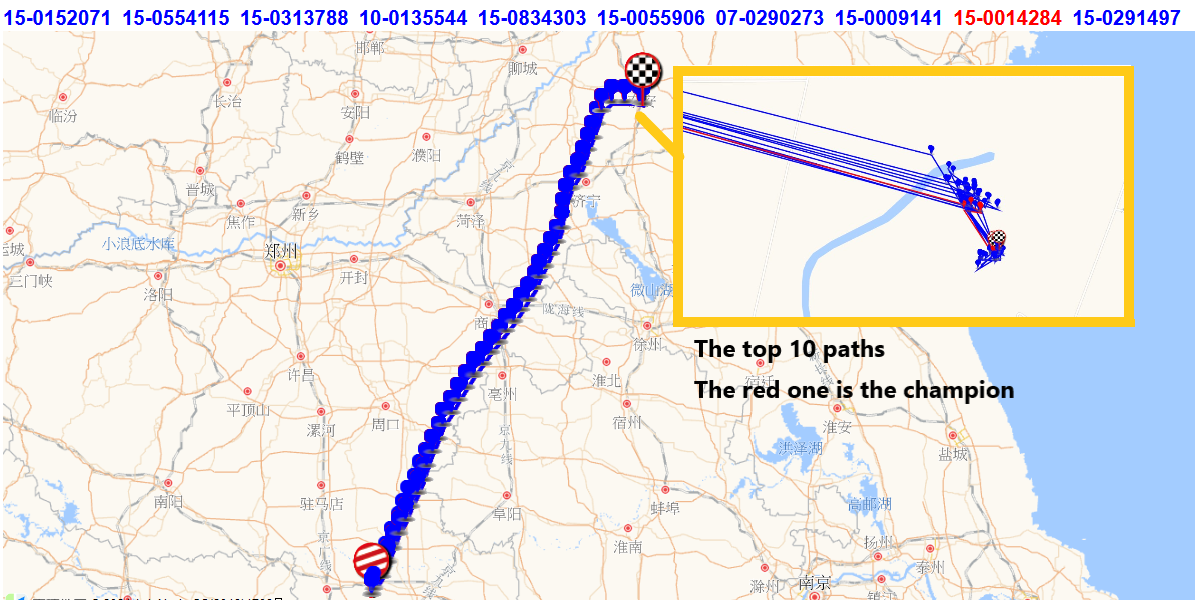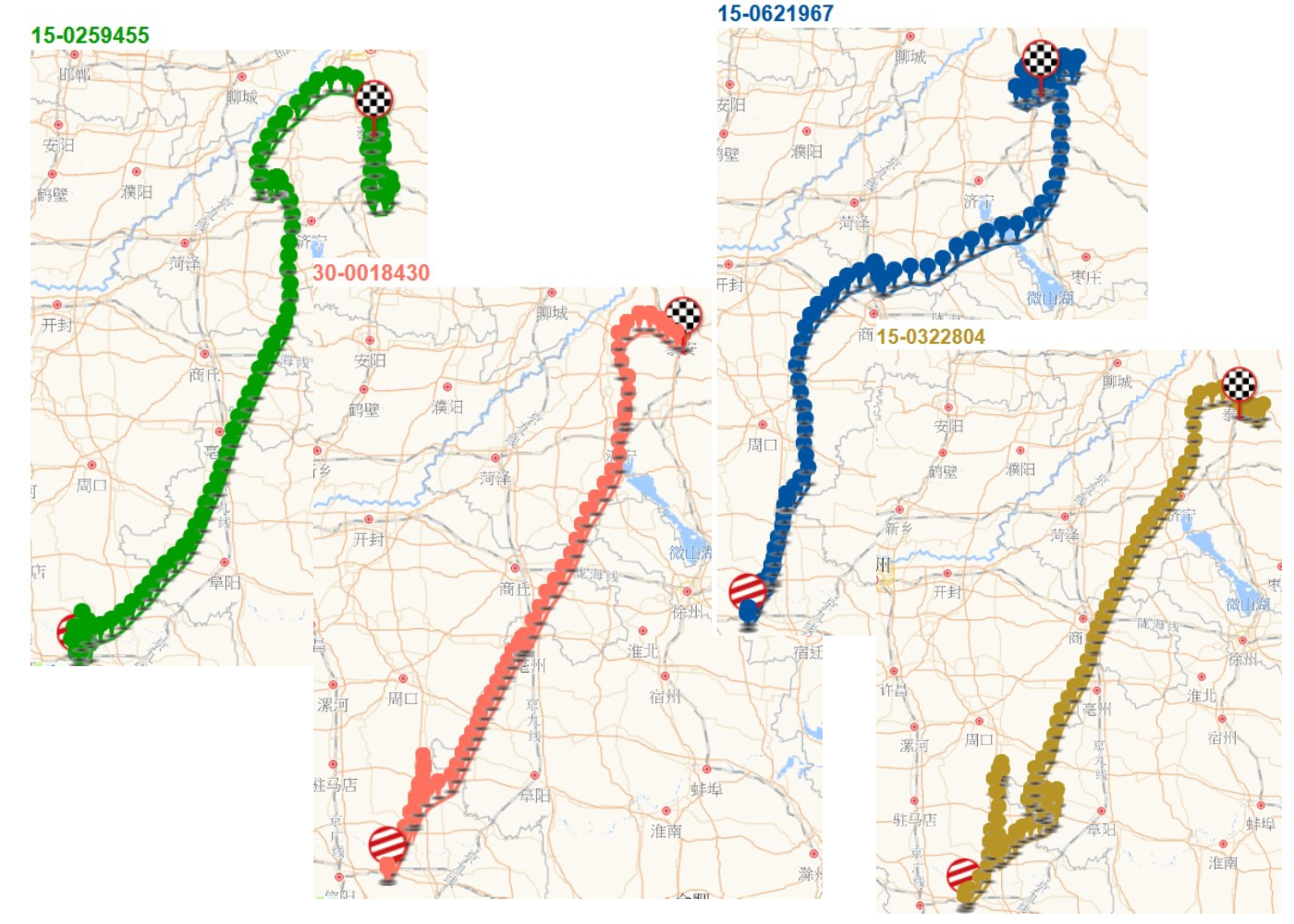 Mysterious tracked paths
 //////////////////////////////////////////////////////////////////////////////////////////////////////////////////////
2020年泰安市泰山信鴿國際競翔中心與深圳勝皇科技有限公司合作,採用吉翔樂GPS腳環定位系統,為保障賽事的公平、公正、公開全面護航,在2020決賽500公里中所有參賽鴿佩戴吉翔樂GPS定位腳環,記錄賽鴿飛行軌跡。
2020/12/10 09:06~17:15 完成集鴿3661羽。截止2020/12/12 讀取2235羽。吉翔樂GPS軌跡追踪器讀取良率高達99.82% 。
鴿友查詢帳號:race92310
鴿友查詢密碼:49974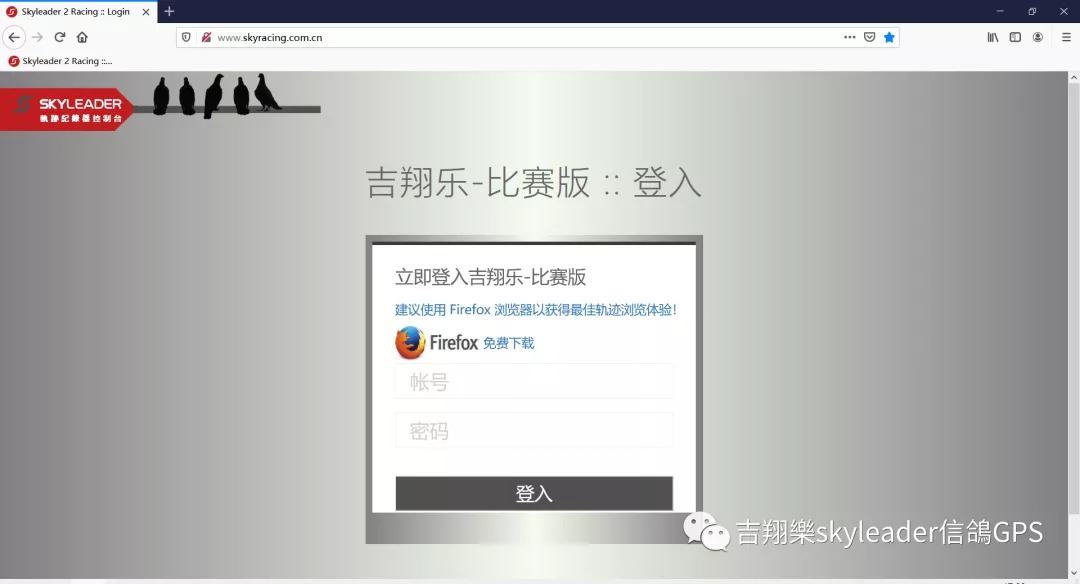 所有參賽鴿軌跡分享: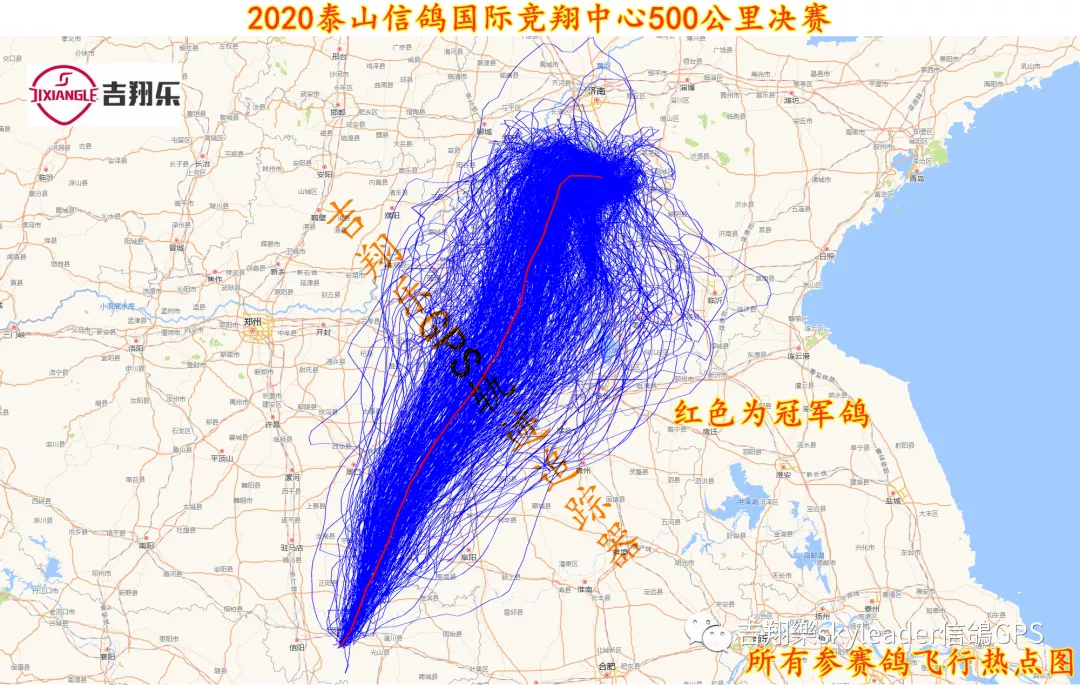 開籠當日風場分享:
前十名軌跡分享: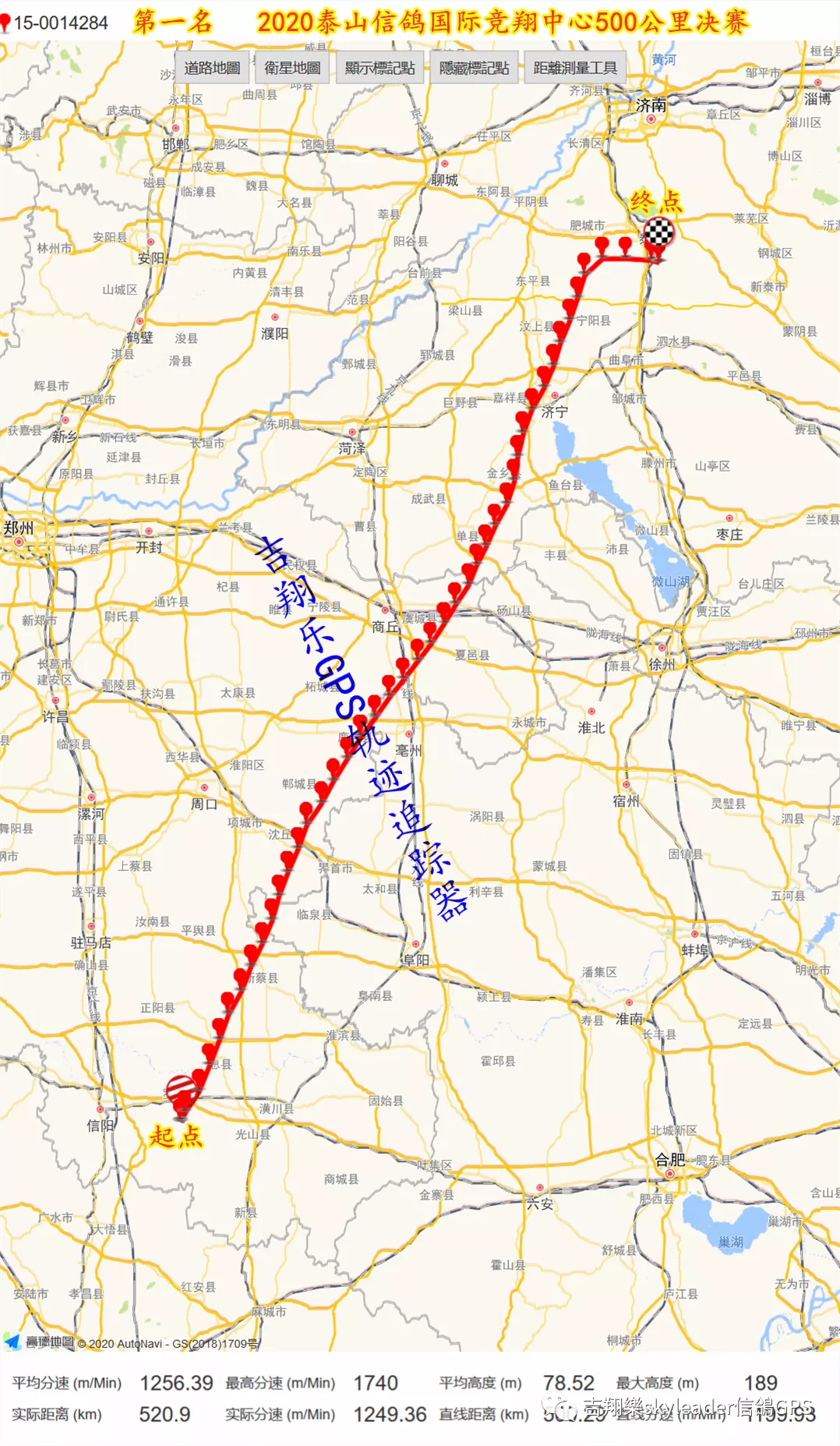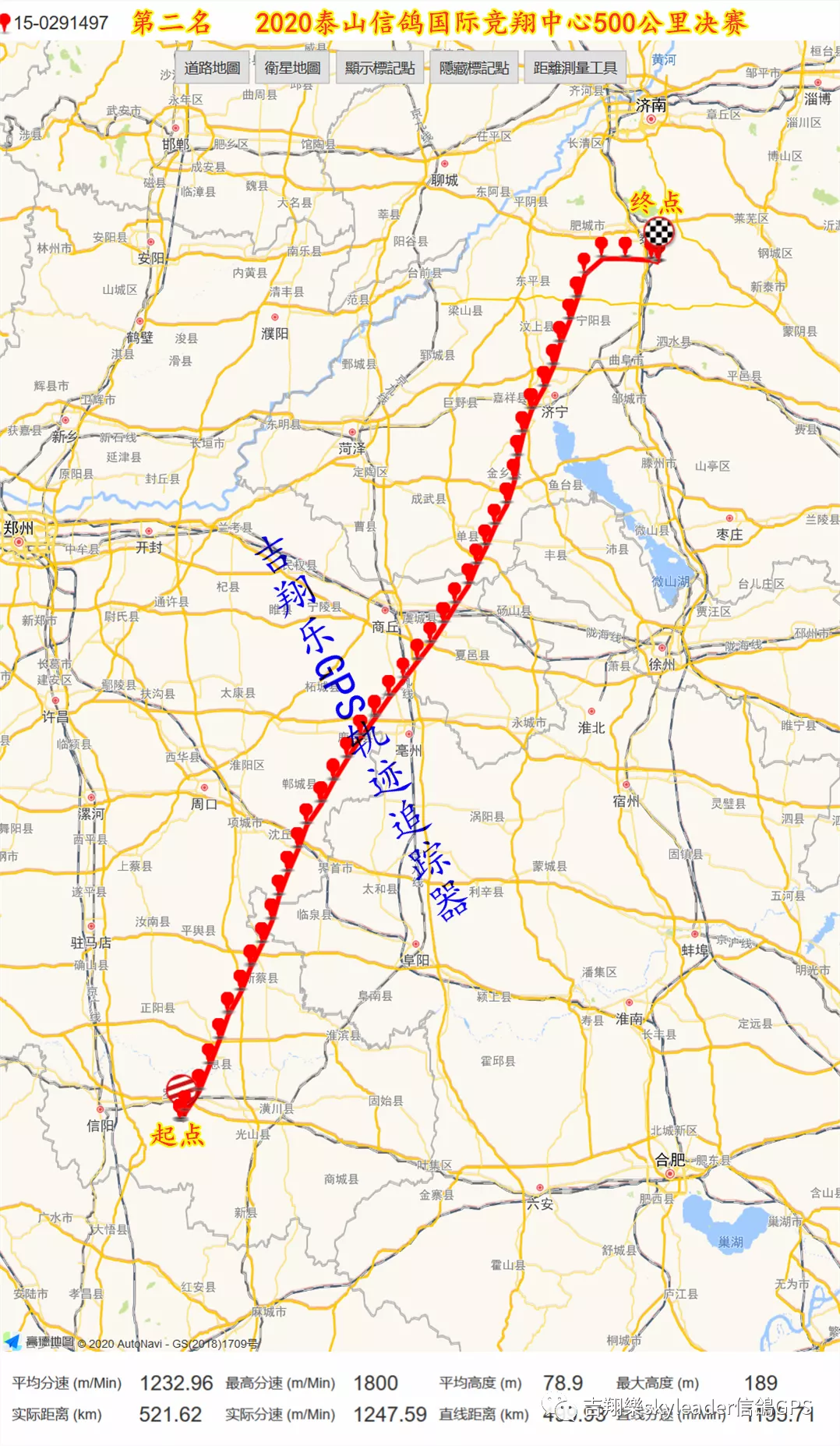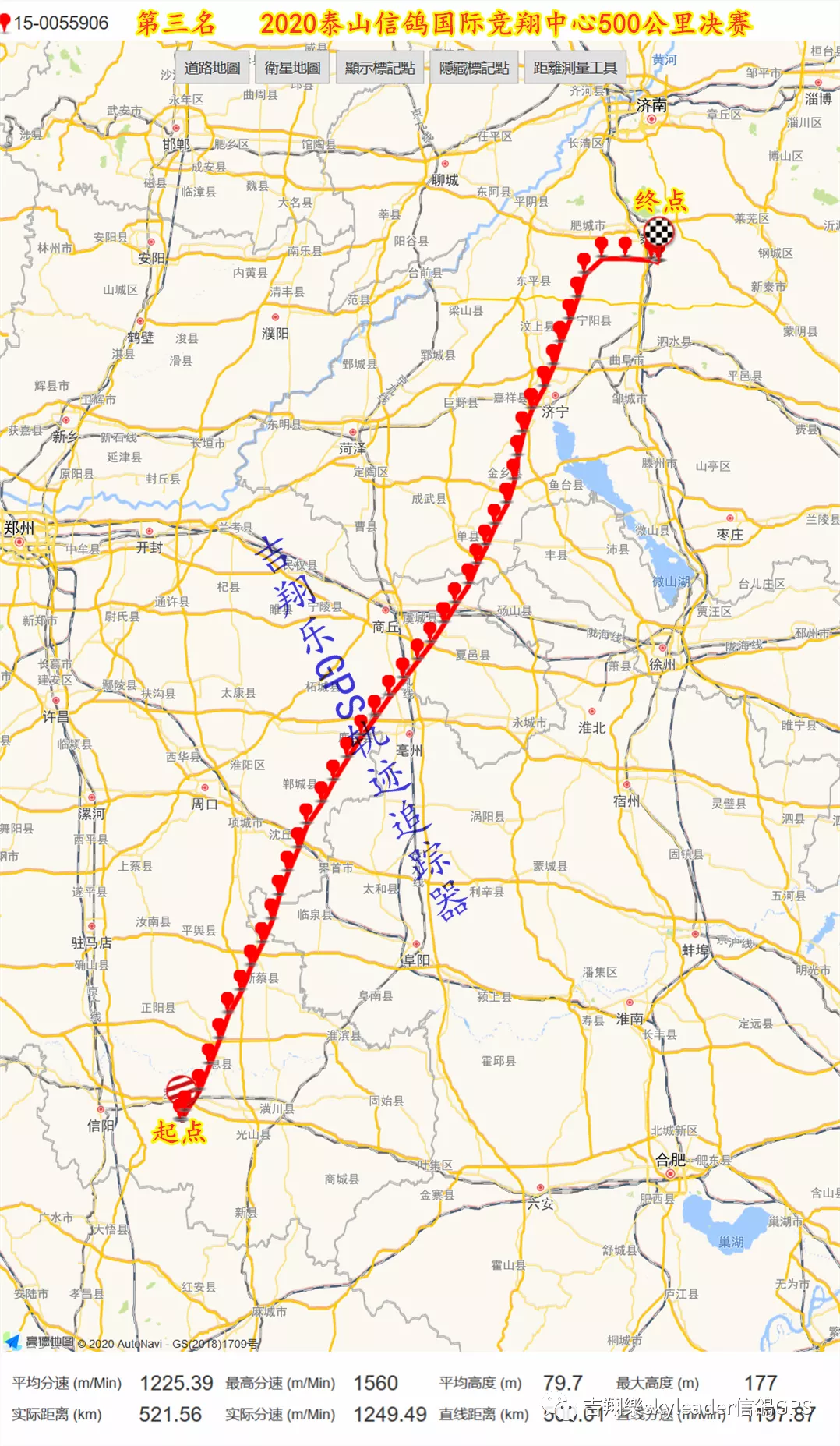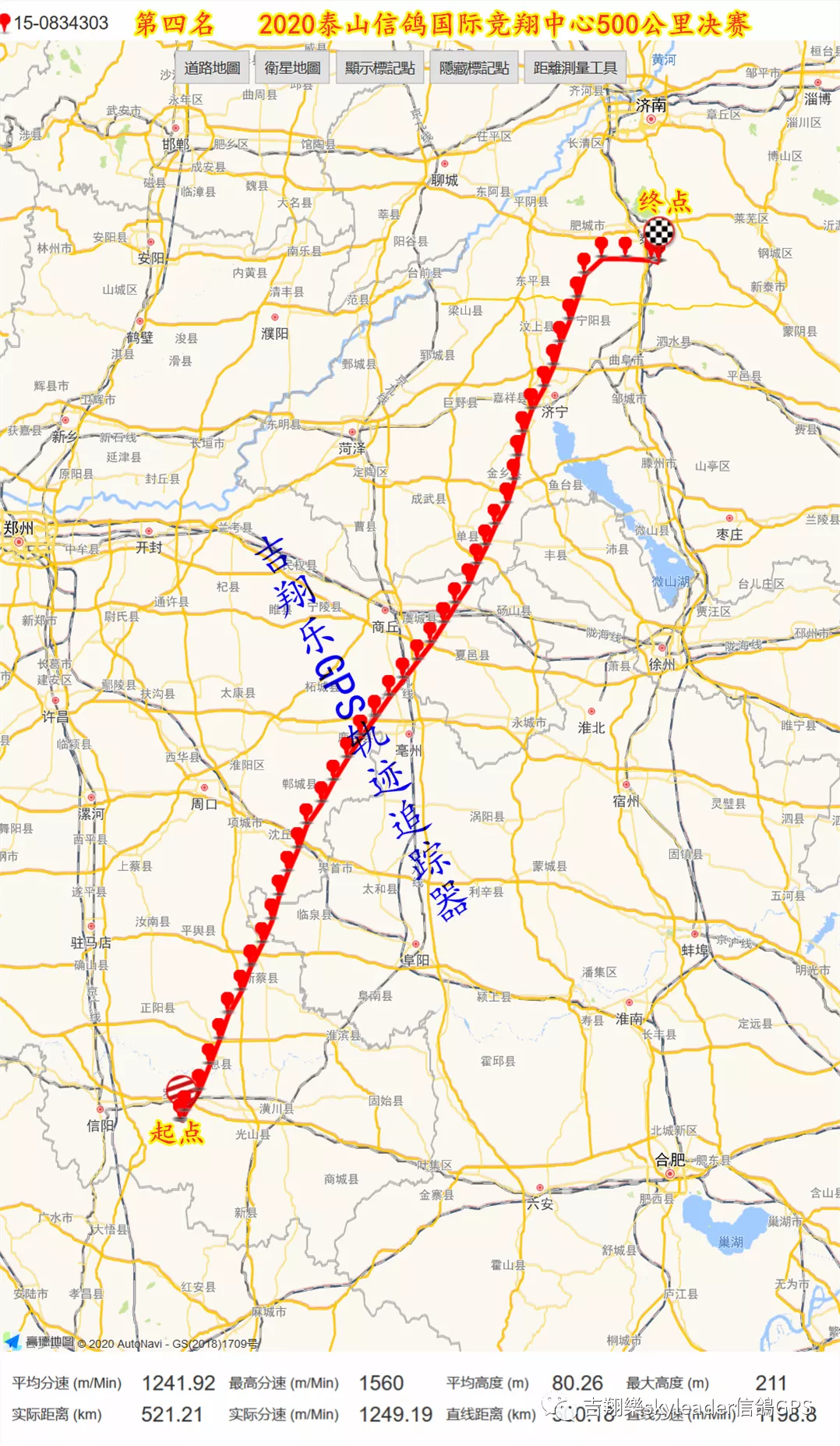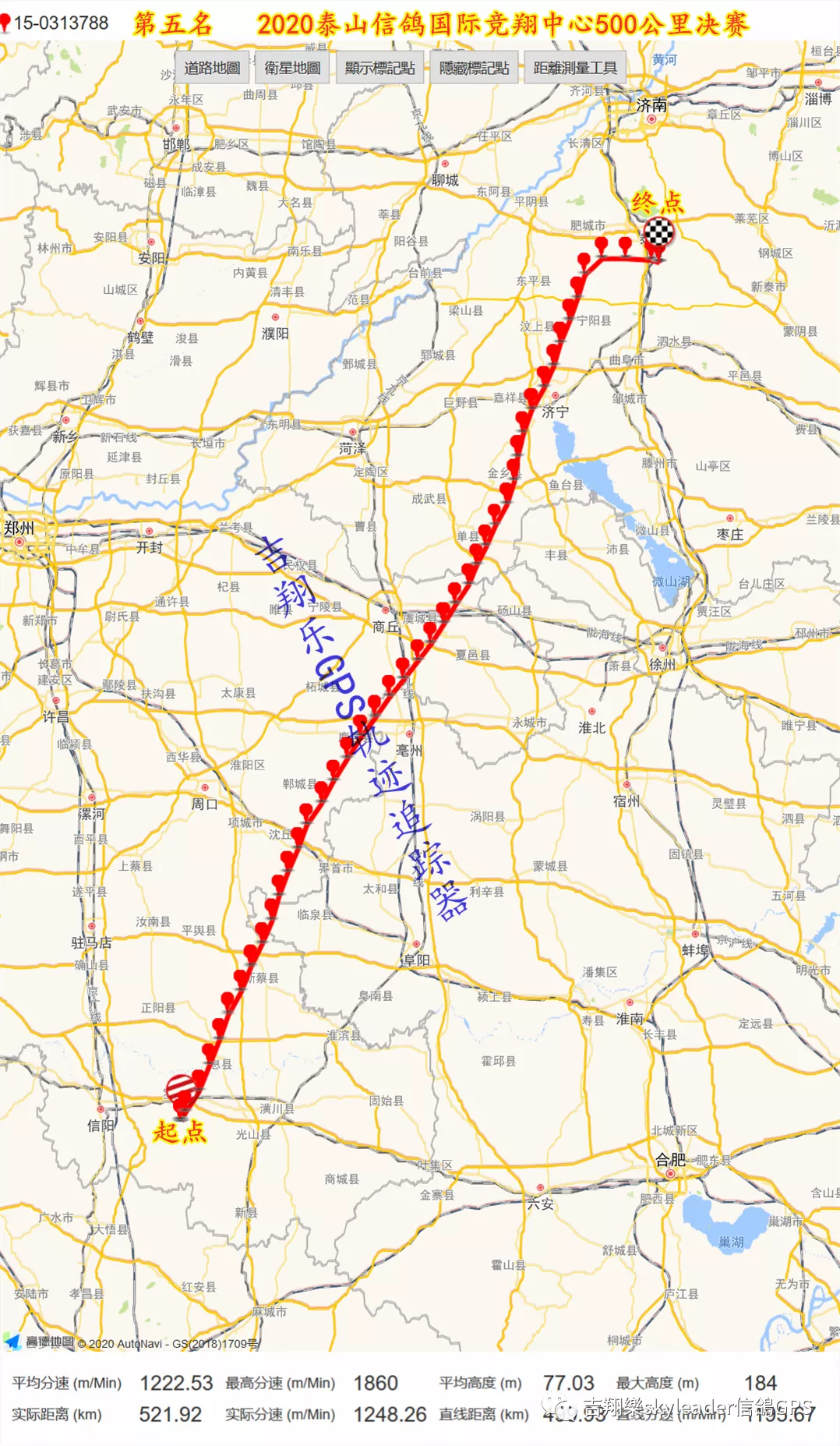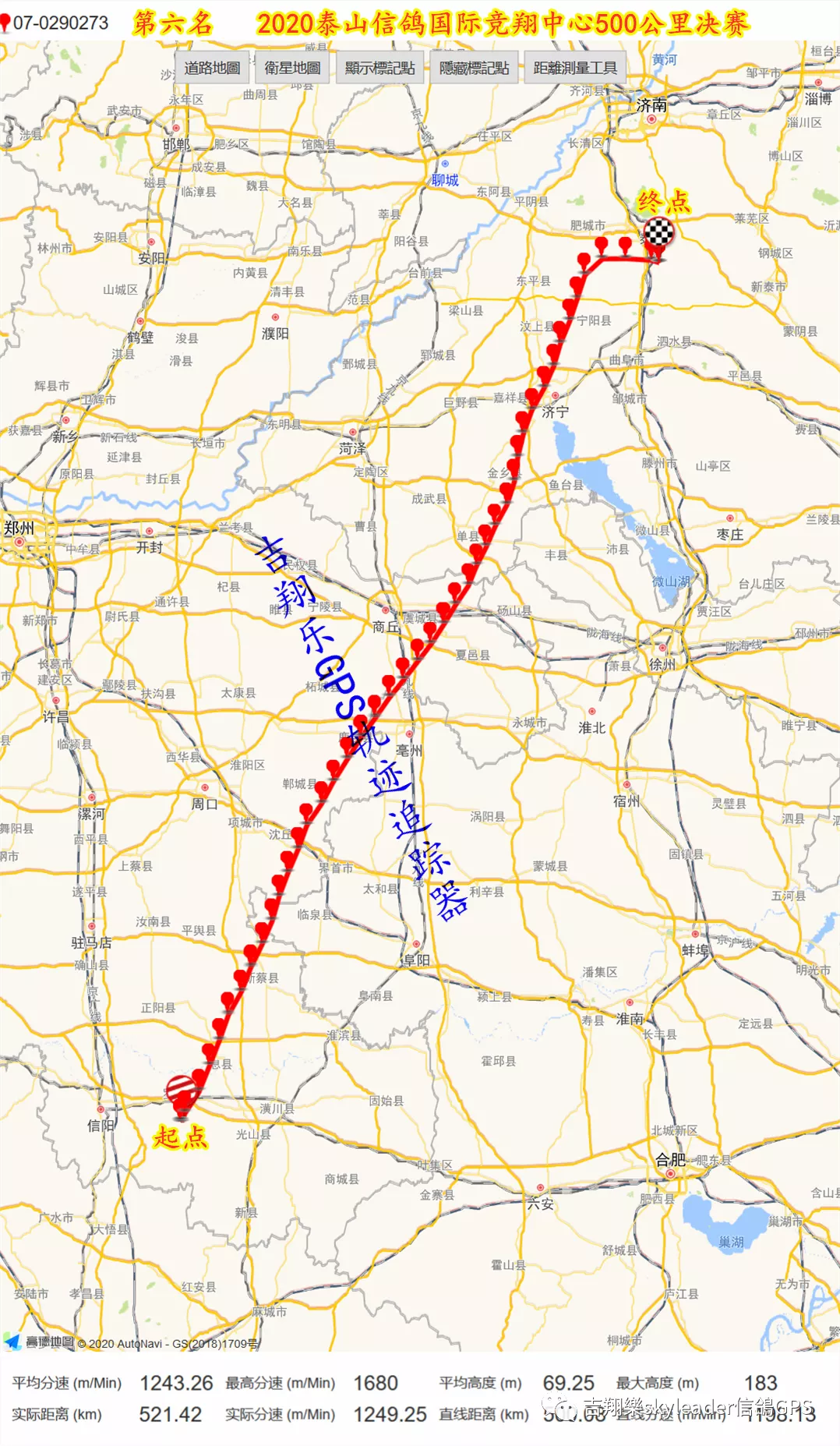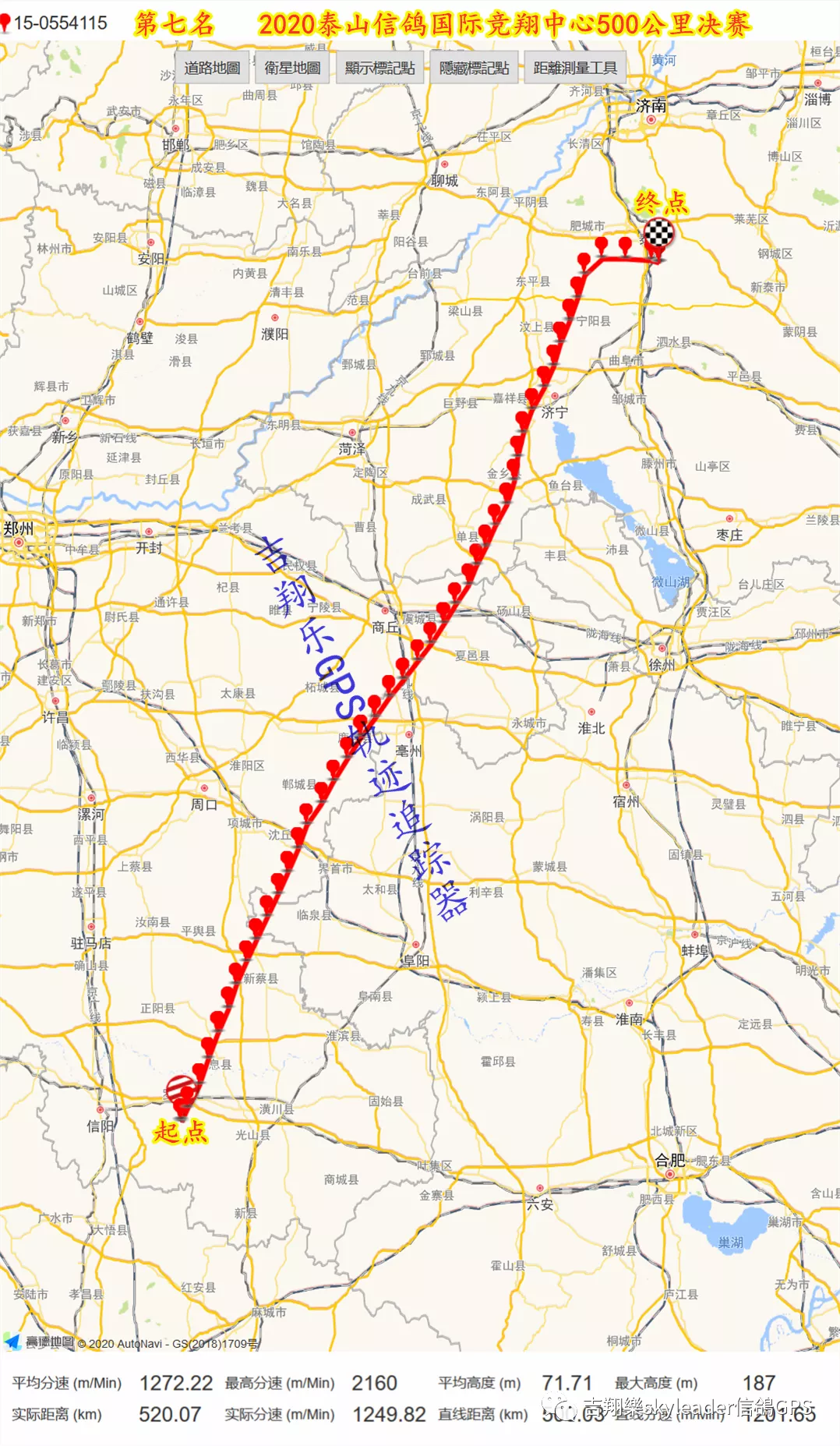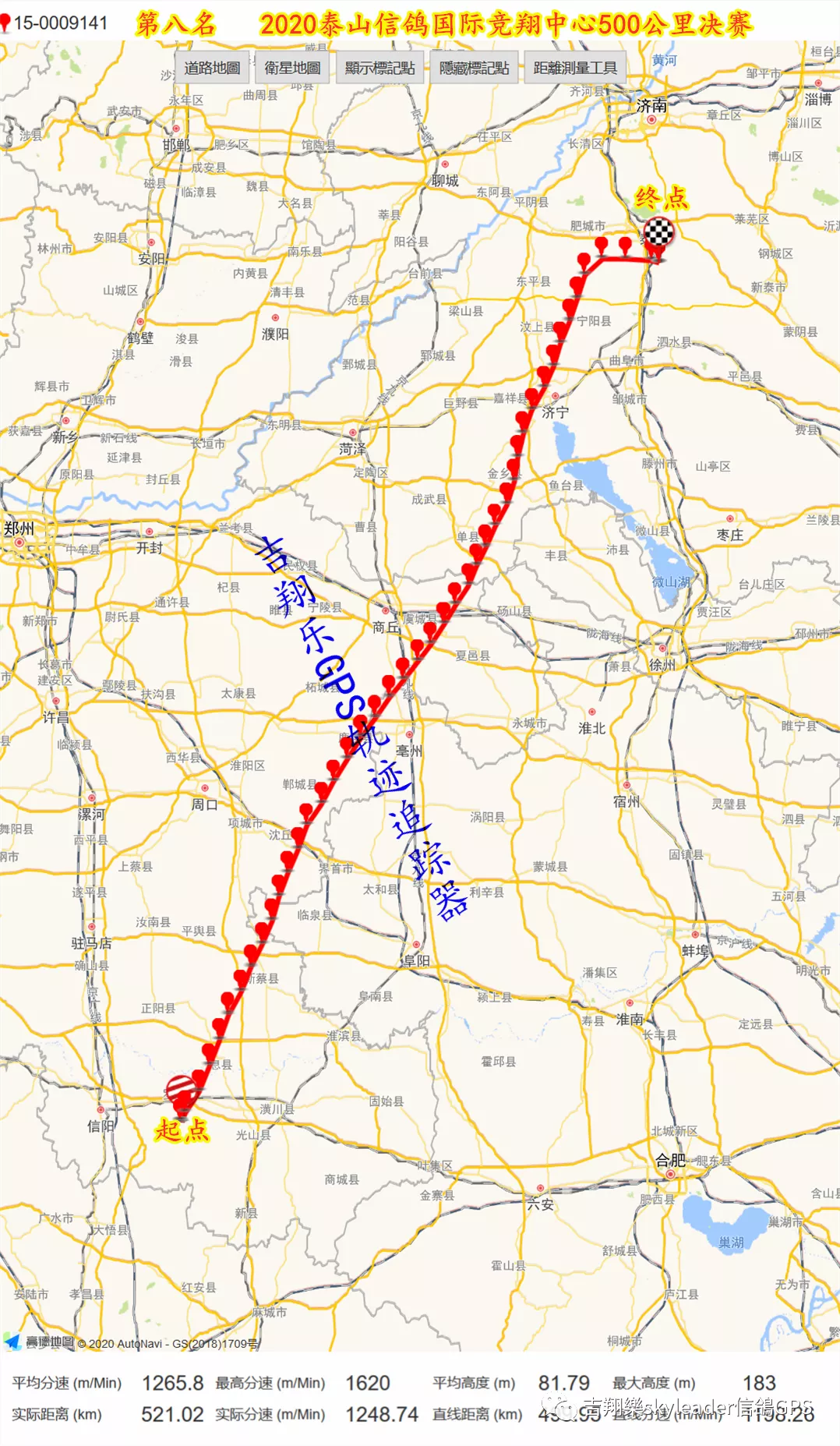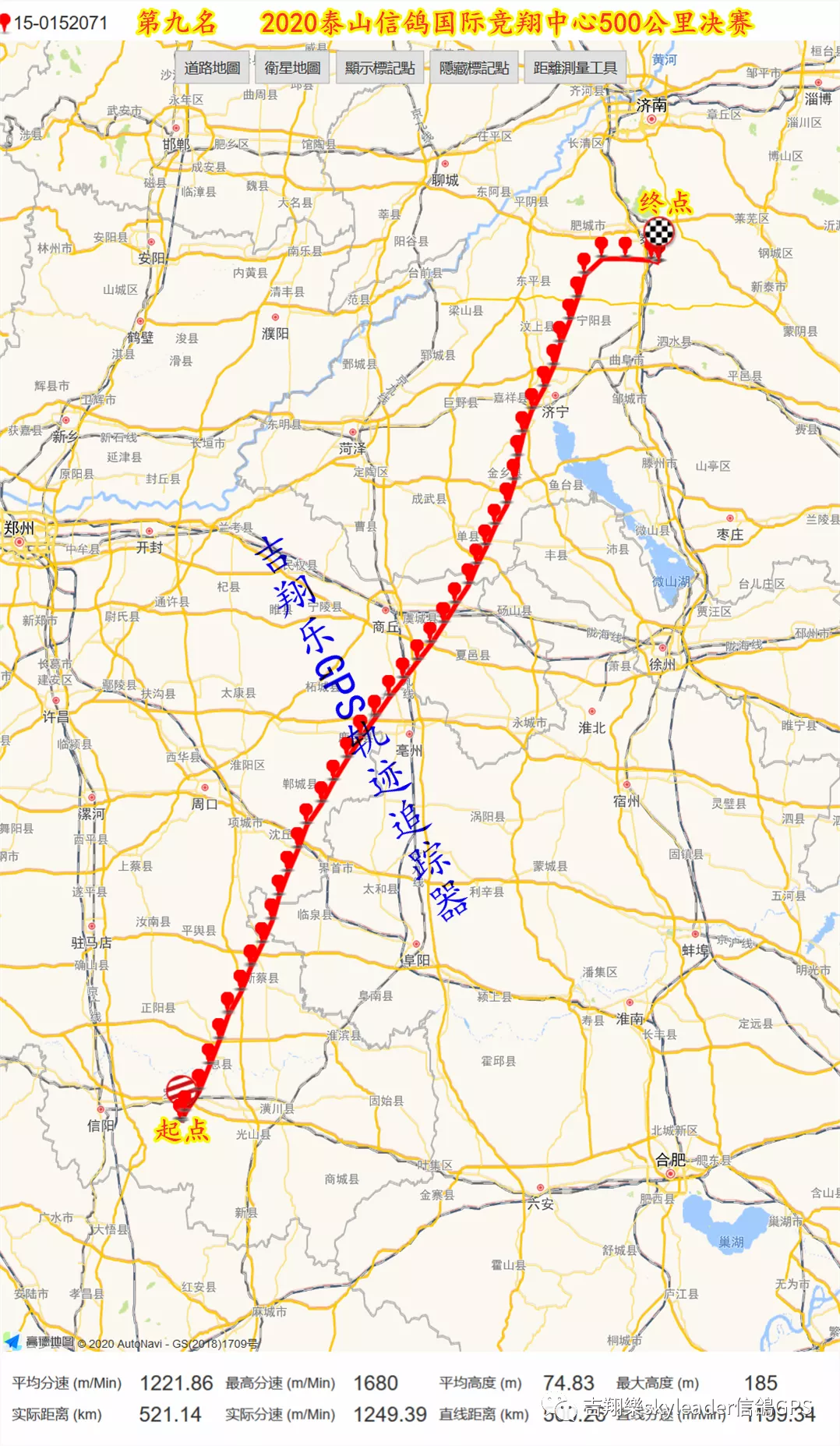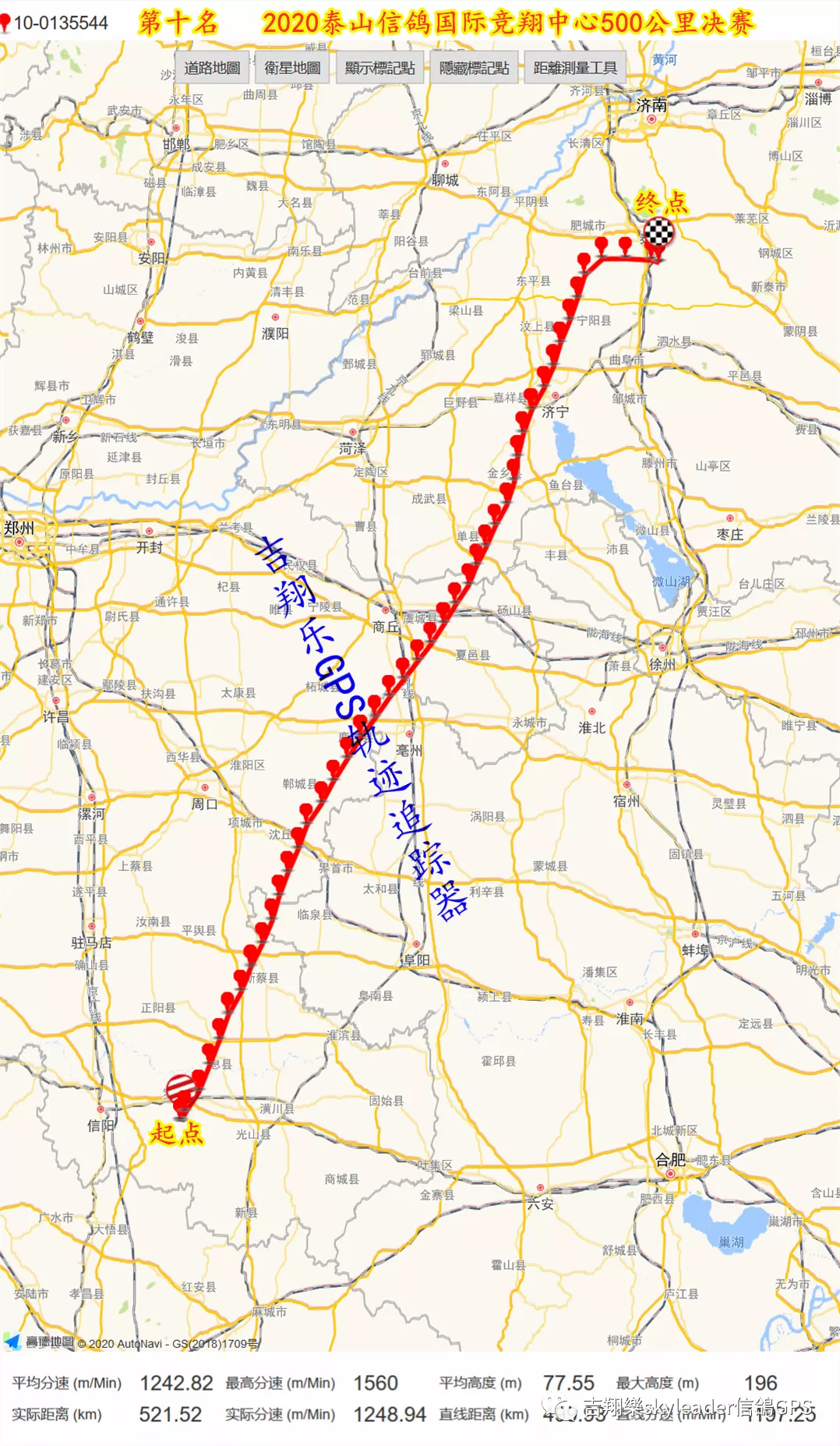 繞飛軌跡分享: