Zhengzhou Shinli Loft Final Race, another good competition with JIXIANGLE GPS pigeon tracked devices!
In early December 2020, Zhengzhou Shinli Loft Final Racing was held in Henan state, China. There were 4049 pigeons joined the race. Which was a successful race.
The pigeons were released in Xianning city of Hunan state. And flew back to Zhenzhou. The whole distance is 530Km. The flying direction was from south to north, the wind was from east to west, then changed from south to north, which was not an easy situation in this cold winter.
According to the GPS ring data, the 16th (A-Lee) arrived earlier 9 seconds than the champion(FuChi), but he didn't go back the loft directly, so A-Lee couldn't get the higher place. Besides, A-Lee's averaged speed was 1360.76(m/Min), which faster than 1351.07(m/Min) of FuChi. The real distancing was 531.97Km of A-Lee which shorter than 532.12Km of FuChi. Therefore, we could speculate that A-Lee's flying ability was better than Fu-Chi. If A-Lee had the other chance to compete again, he maybe can be the NO.1.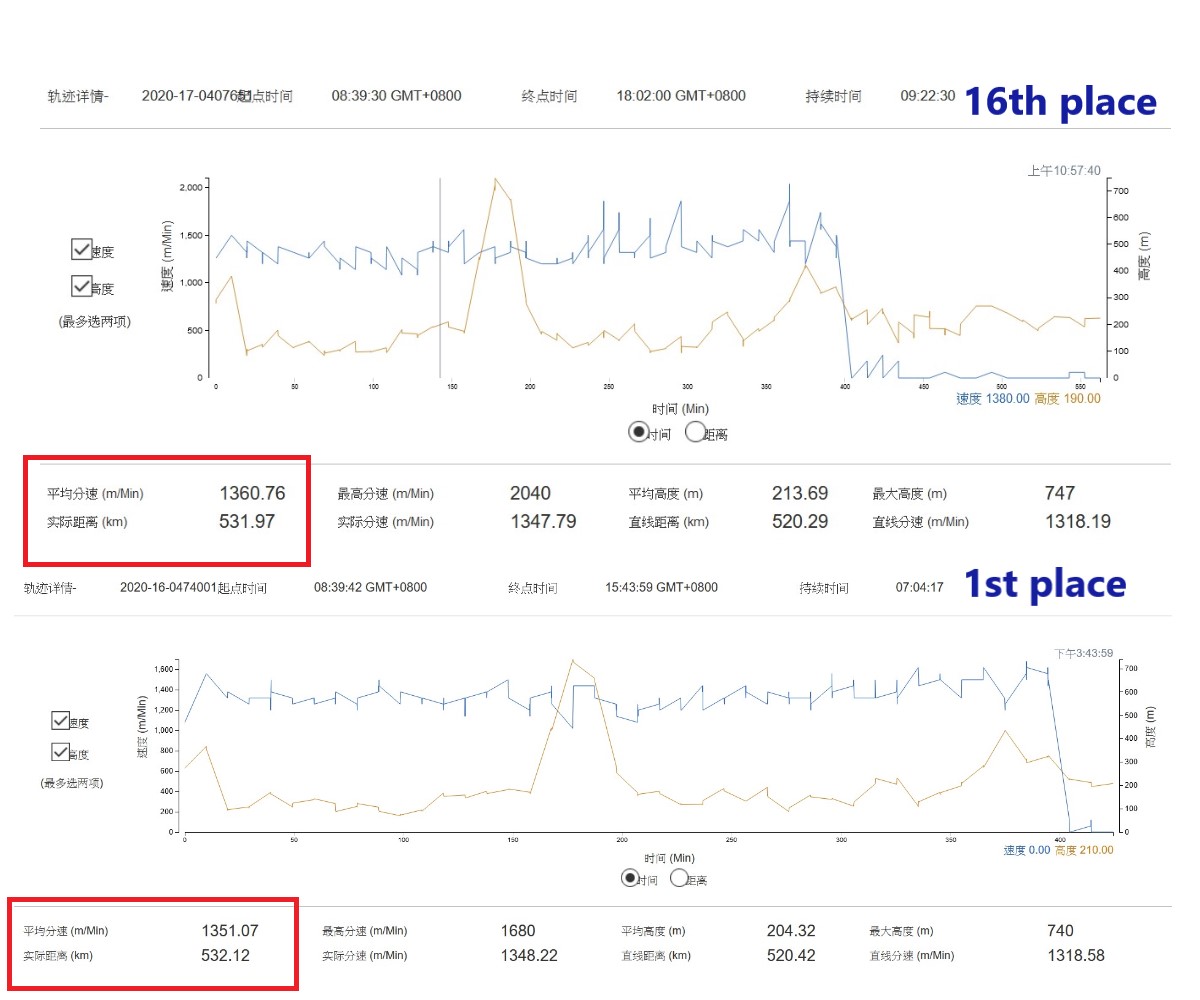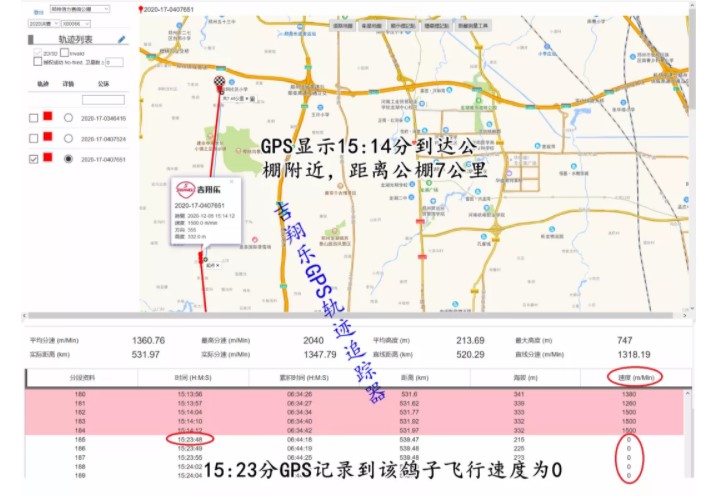 Behind the scene. We found out there was a most "mess paths" at the Loft M88XXXX. These were all coming from the same loft, every pigeon just flies through the different path then arrived. The owner laughed and said" they don't have a good relationship that's why the paths looked so." Or maybe they all made a new friend during the competition.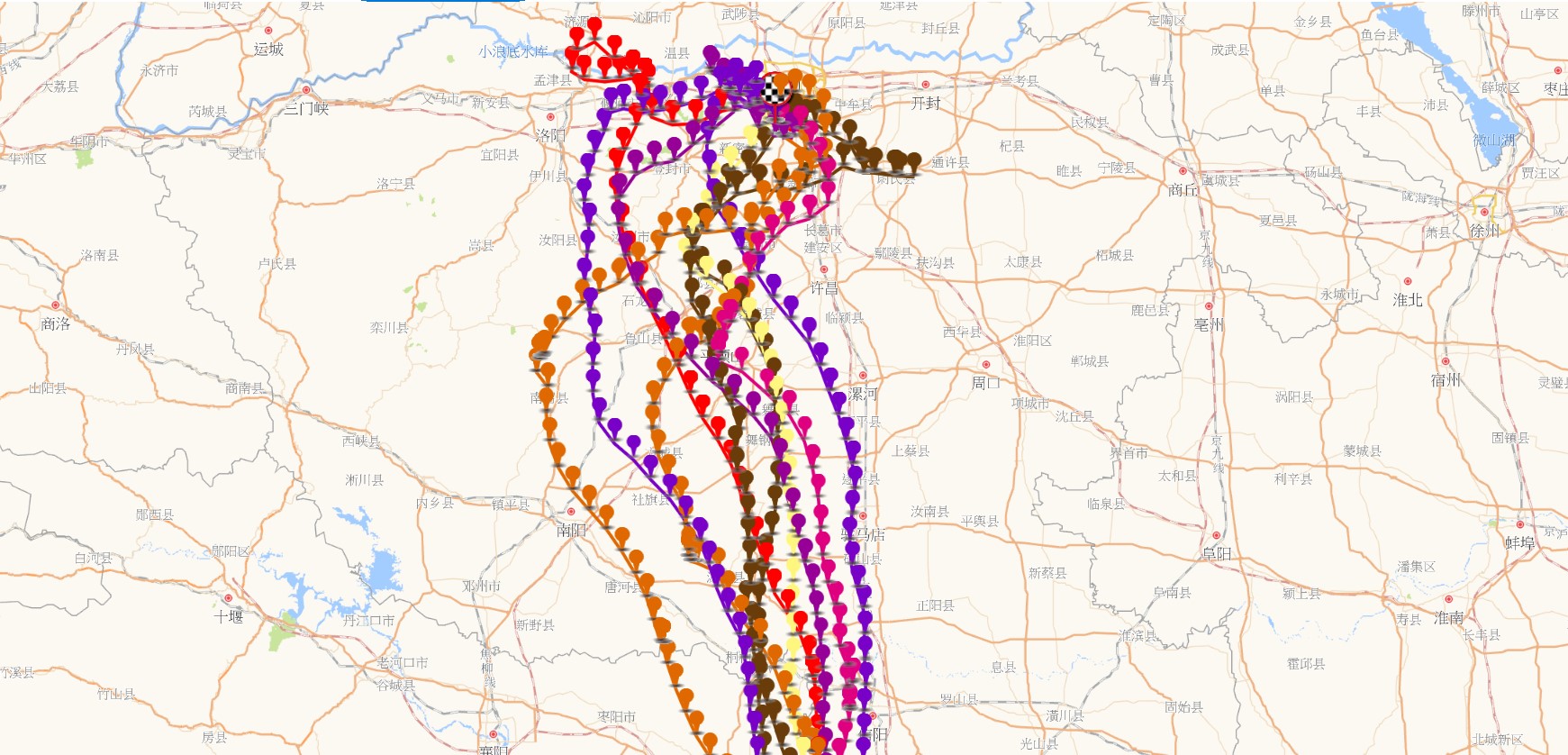 2020年鄭州信力公棚與深圳勝皇科技有限公司合作,採用吉翔樂GPS腳環定位系統,為保障賽事的公平、公正、公開全面護航,在2020秋賽530公里決賽中,全部佩戴吉翔樂GPS軌跡追踪器,記錄賽鴿飛行軌跡。
比賽於12/04 10:26~14:56完成集鴿4049羽,截至12/07讀取2212羽,讀取良率99.72%。
吉翔樂GPS腳環定位系統高效、穩定的表現。為這場賽事記錄了賽鴿詳細的飛行軌跡。
鴿友查詢帳號:race17064
鴿友查詢密碼:16816