Huayuan Loft final pigeon racing at Zhengzhou, November 8, 2020
November 8, 2020, Huayuan Loft final pigeon racing was held at Zhengzhou. There were 4723 pigeons joined the race, and got 3509 pigeons' flight recordings, the returned rate was 74.3%.
According to feedbacks, some of them were the first time to use theGPS tracking device. As a participant, it was such a fresh thing. He used to guess where the pigeons to go or when they will be back, they had no idea if the pigeons hang around during the training neither. As a prove of the GPS recording, he could know how long the pigeon to take a rest or how incredible energy they performance in the competition.
Let's talk about a little bit of this race, the final race was started from the south of Wuhan flew through 510Km to Zhengzhou. And the wind speed was 5.5-7.9m/s from the north to south, this was definitely a hard competition for those pigeons because they were putting in against the wind situation.
As the flight routes you see, the 1st and 2nd they were flying together, and almost arrive home at the same time. But you only could see the details of the data and discovered there were still some of the difference between these two via a GPS ring. The 1st place was arrived 2mins and 16secs earlier than the 2nd place. Also, the highest speed of 1st place was 2040 which was much better than 1560 of the 2nd place, although his average speed 1277m/Min was better than 1256m/Min of 1st place.
All of the tracking routes and the data only could be recorded by the Skyleader Jixiangle tracking device.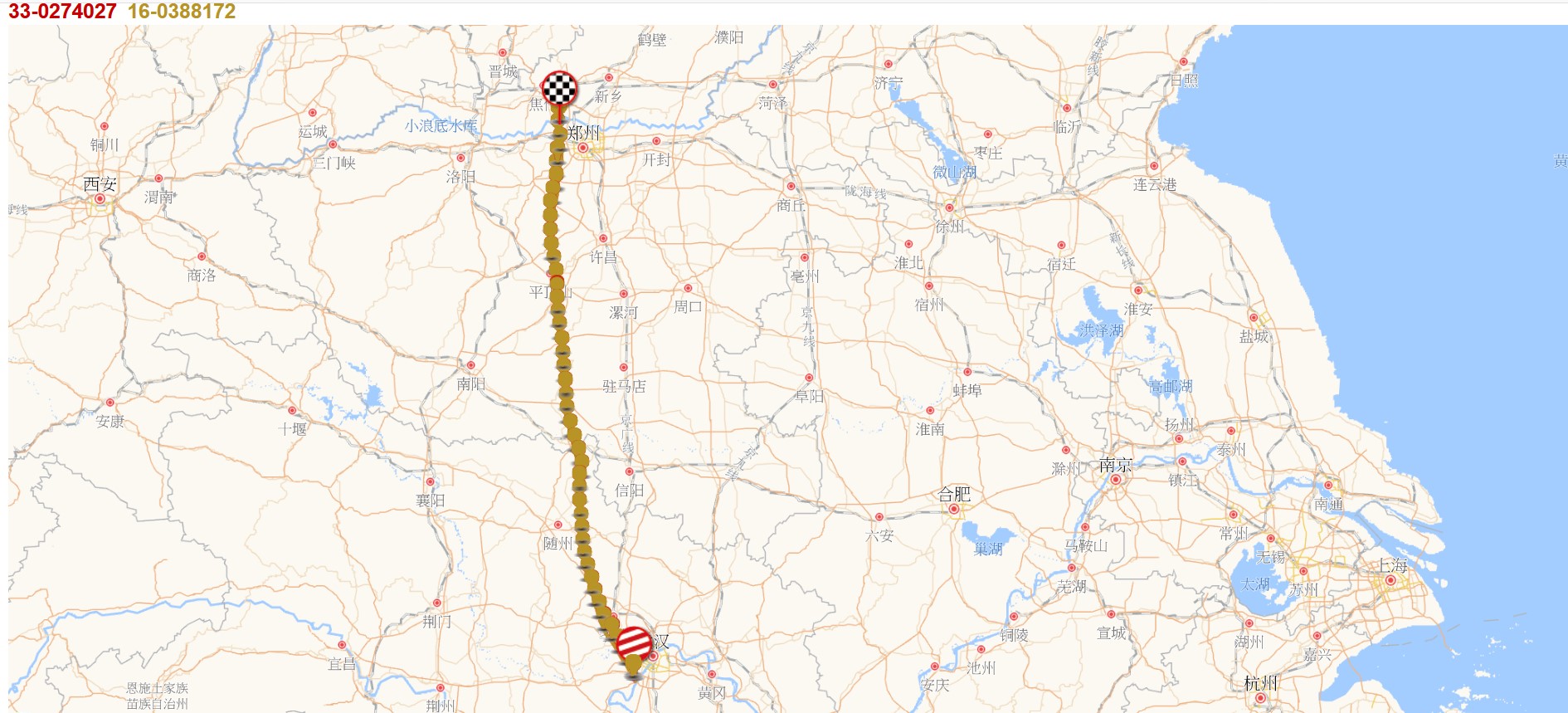 The 1st & 2nd place tracking routes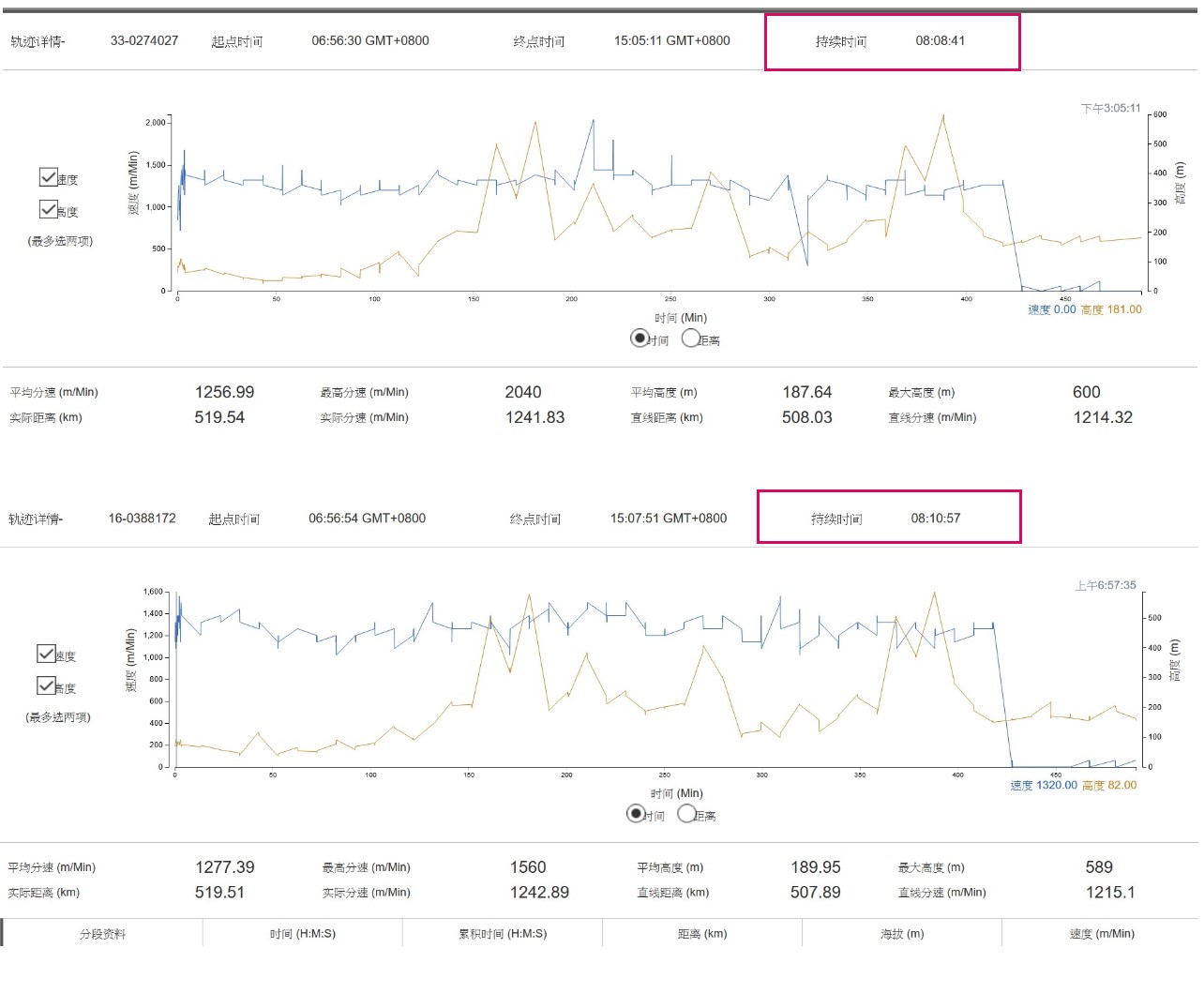 The 1st & 2nd place data.
關於此場比賽鴿友的收穫心得,可點擊這裡。
2020年鄭州華遠公棚與深圳勝皇科技有限公司合作,採用吉翔樂GPS腳環定位系統,為保障賽事的公平、公正、公開全面護航。
在2020秋季510決賽全部佩戴吉翔樂GPS軌跡追踪器,比賽於11/8 10:41~17:00點完成集鴿4723羽,
截至11/10讀取3509羽,讀取良率99.71% 。
吉翔樂GPS腳環定位系統高效、穩定的表現。為這場賽事記錄了賽鴿詳細的飛行軌跡。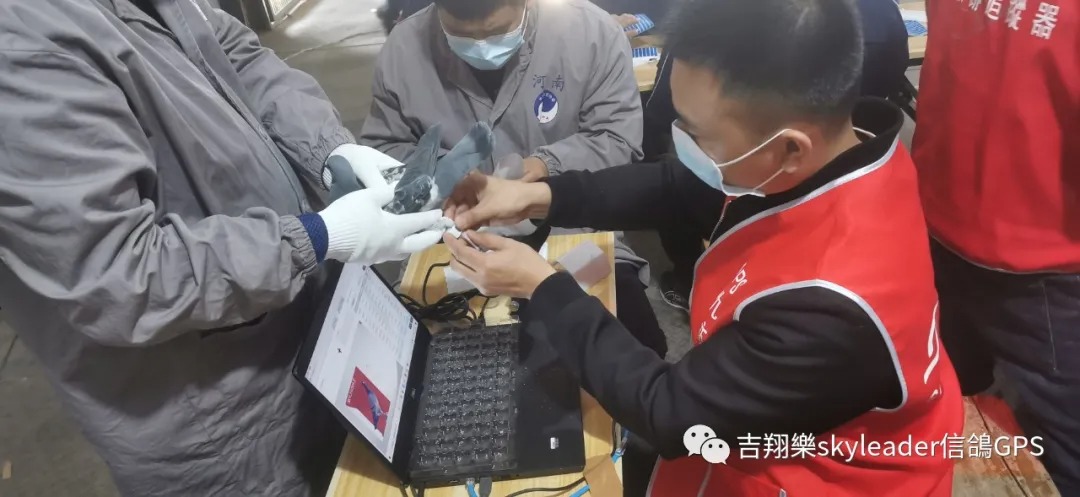 集鴿現場
鴿友查詢帳號:race17064
鴿友查詢密碼:16816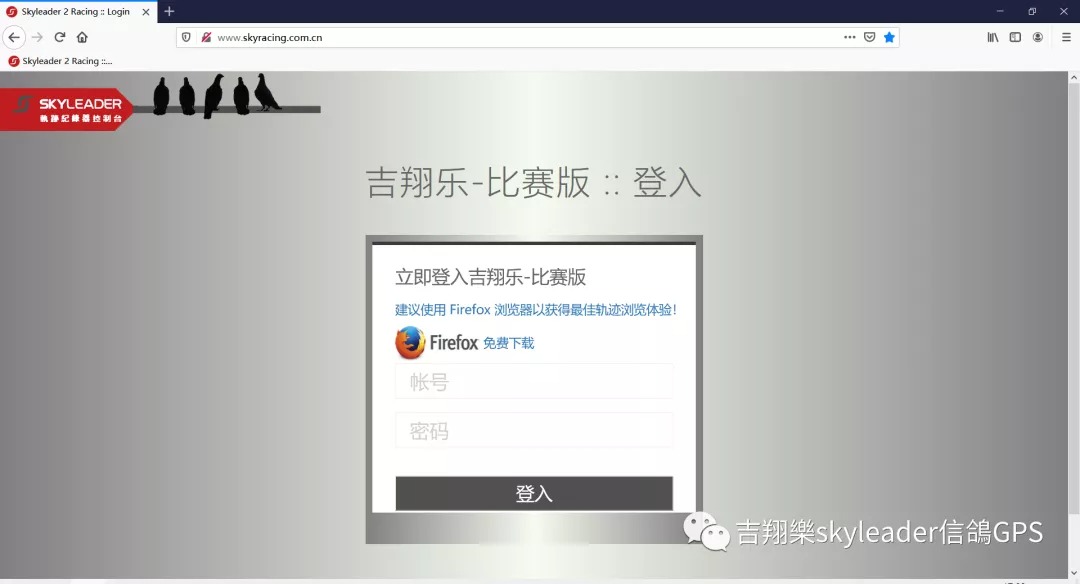 所有參賽鴿軌跡分享: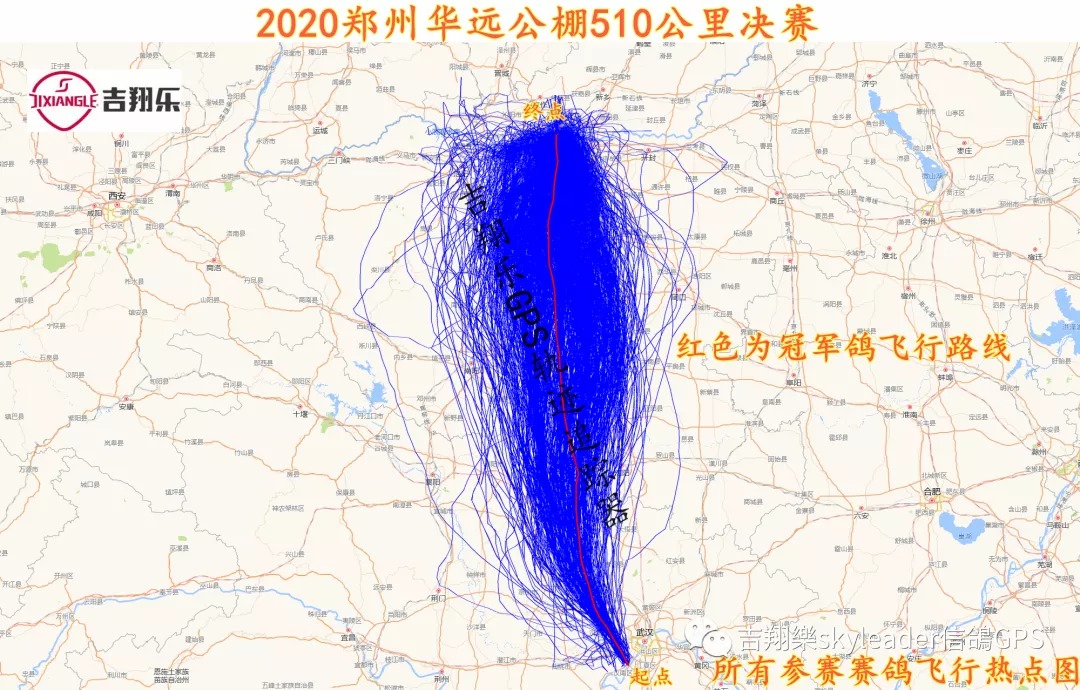 開籠當日風場分享:
前十名軌跡分享: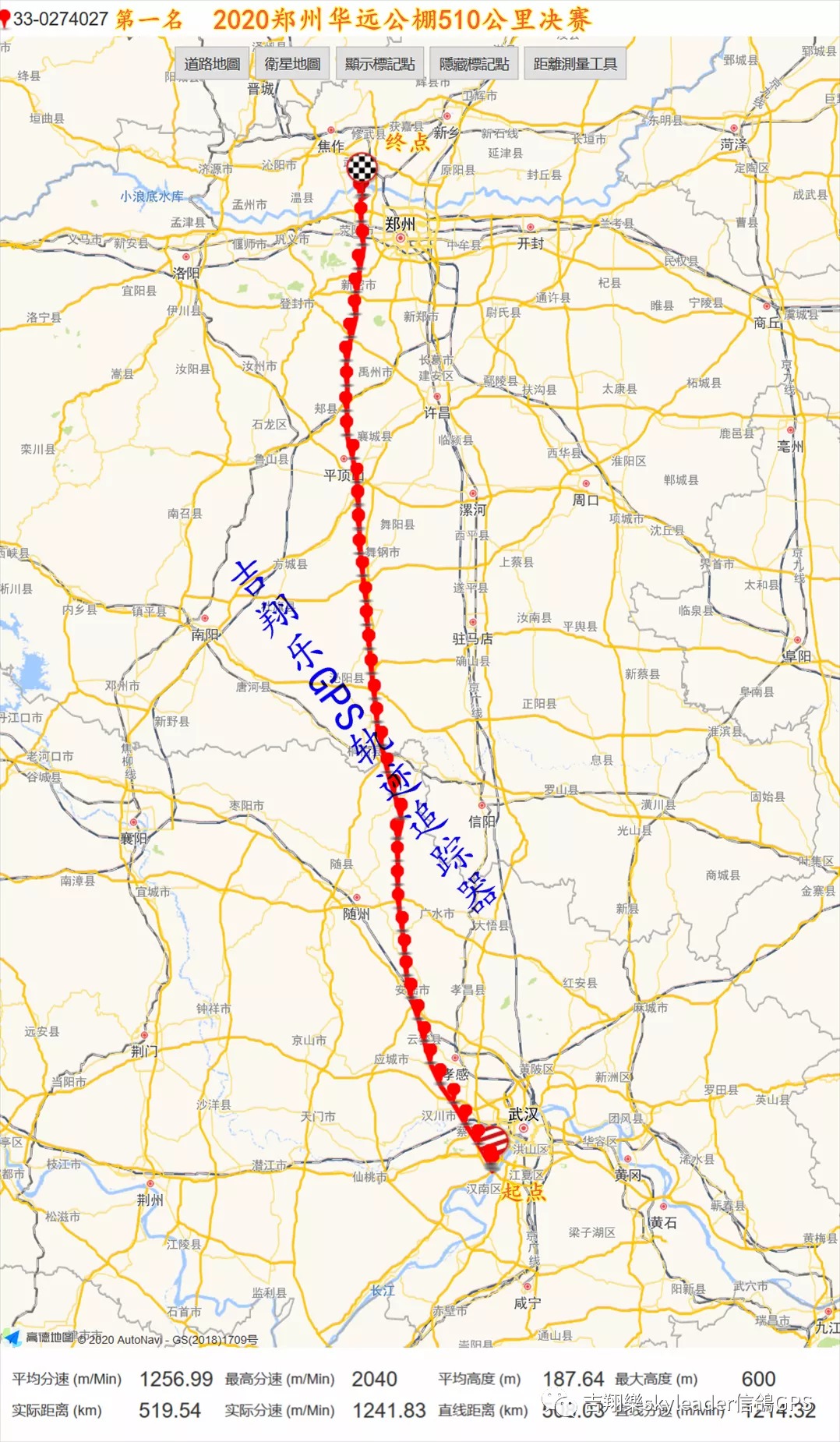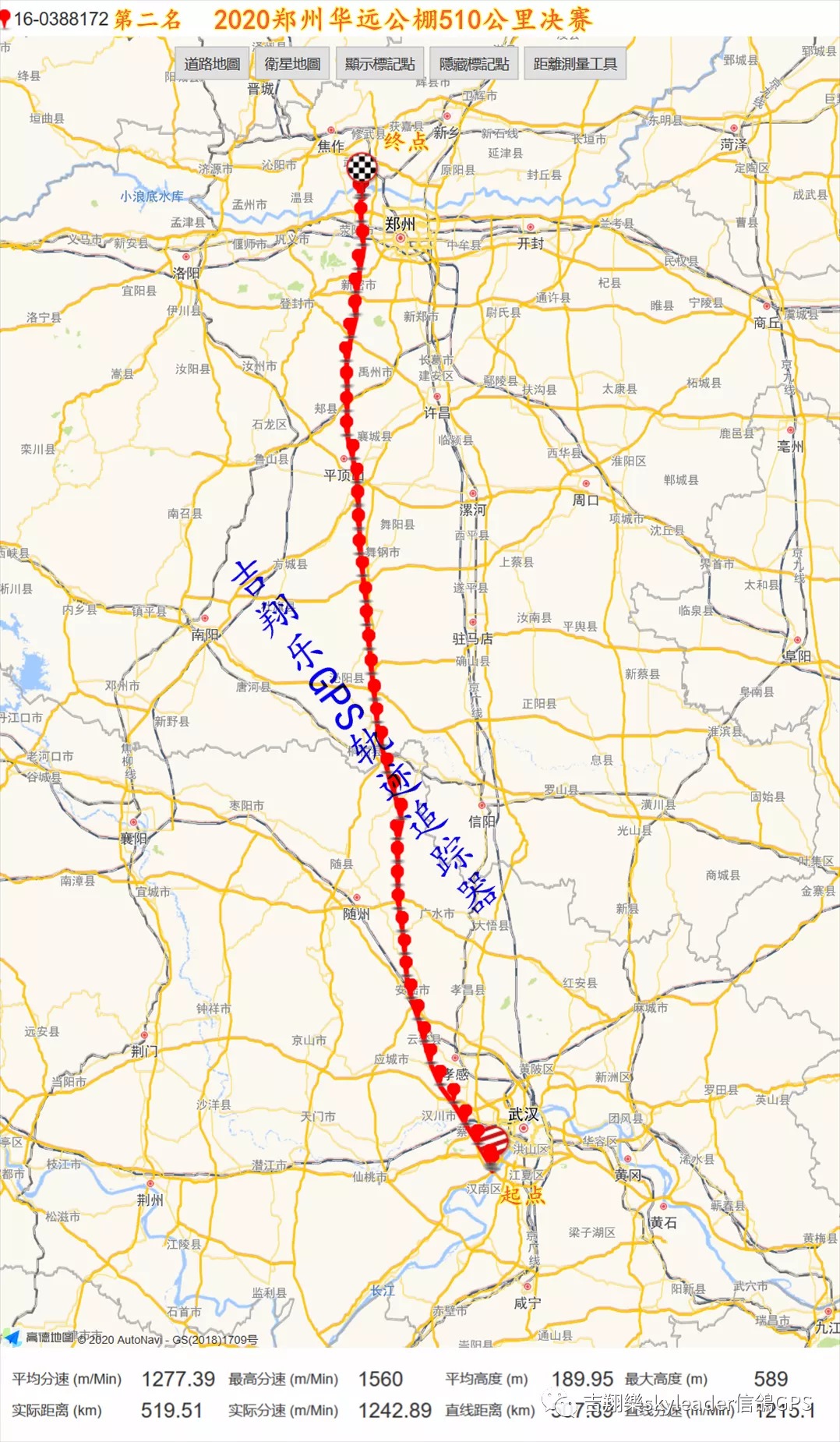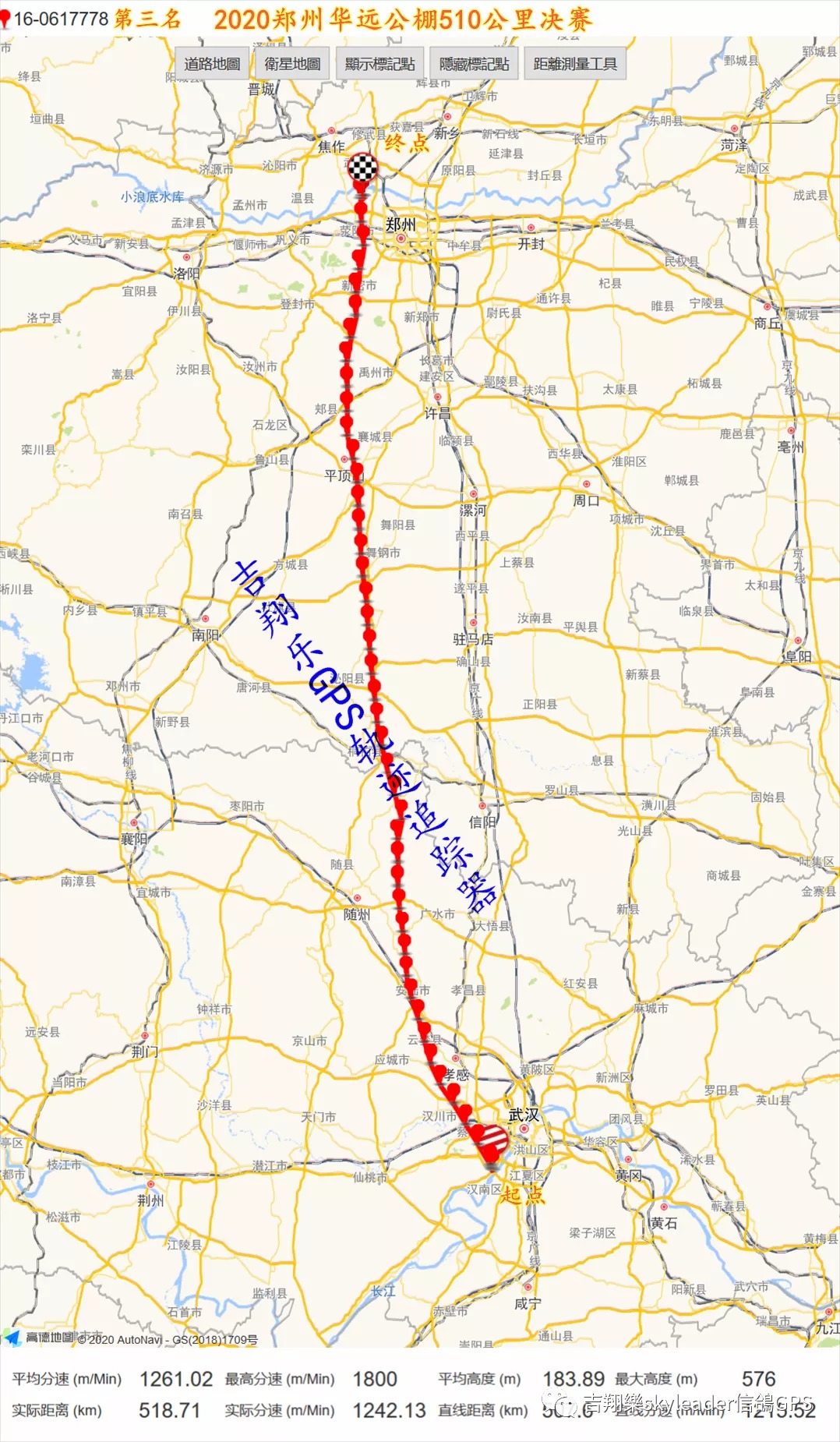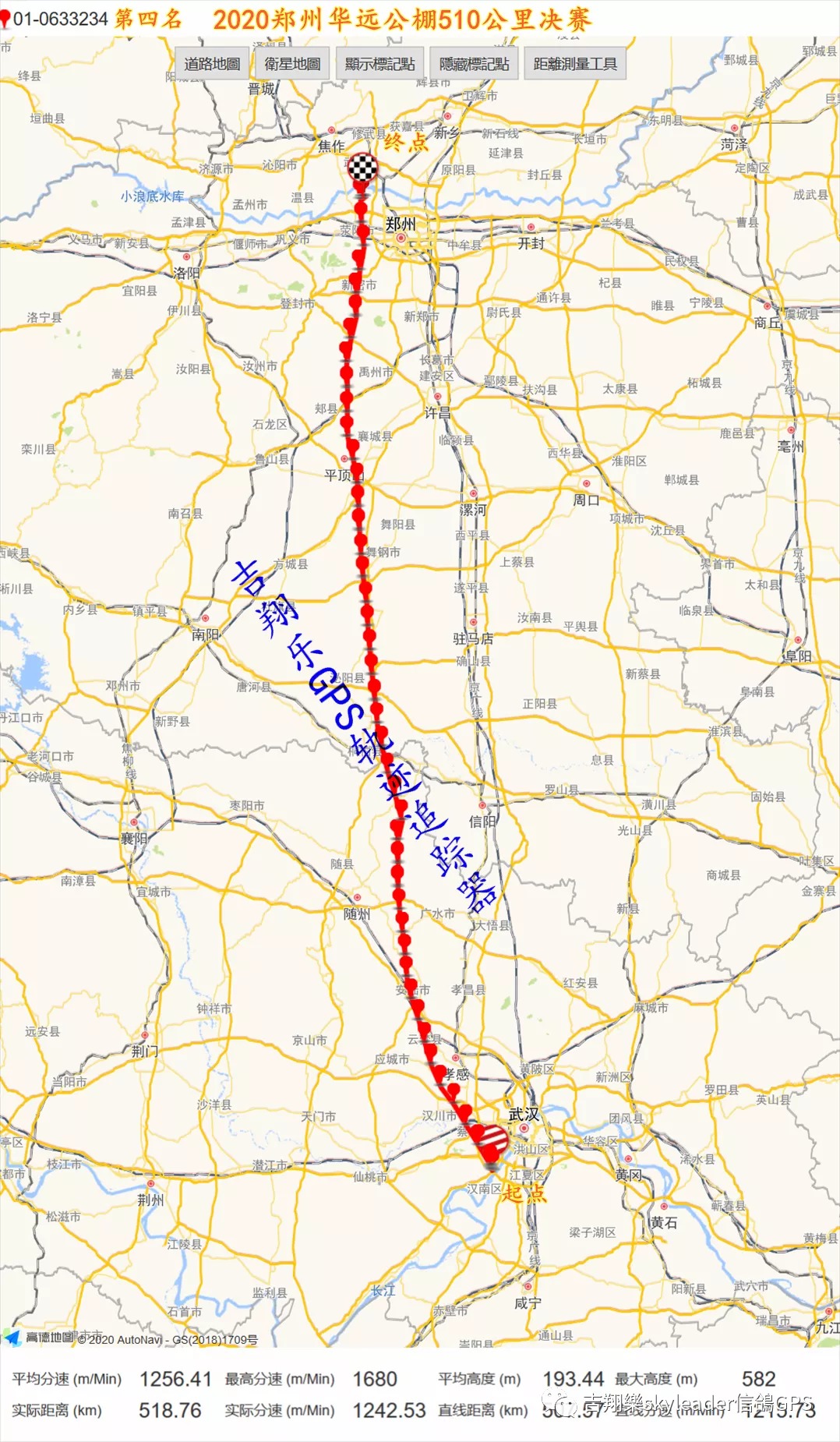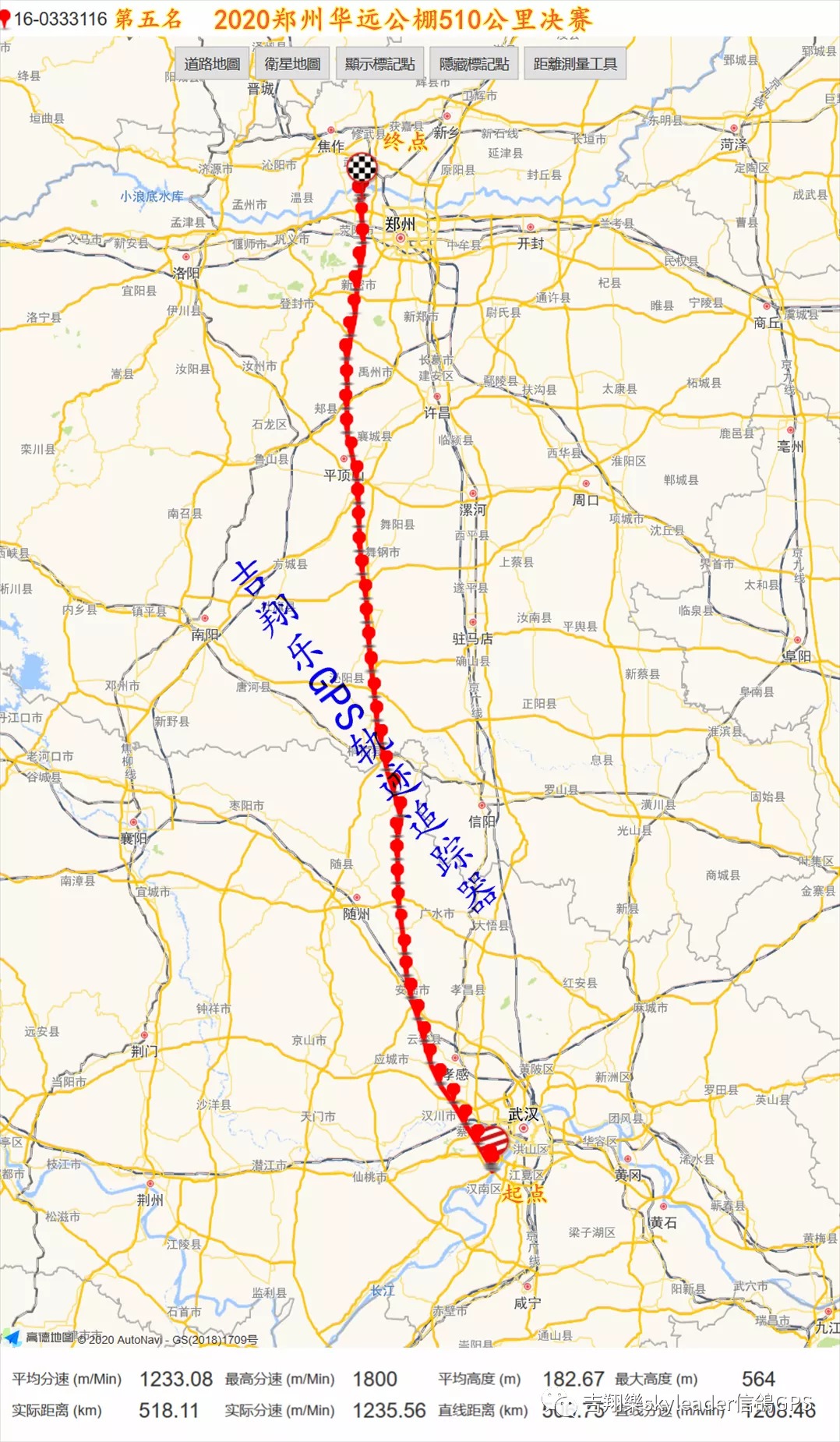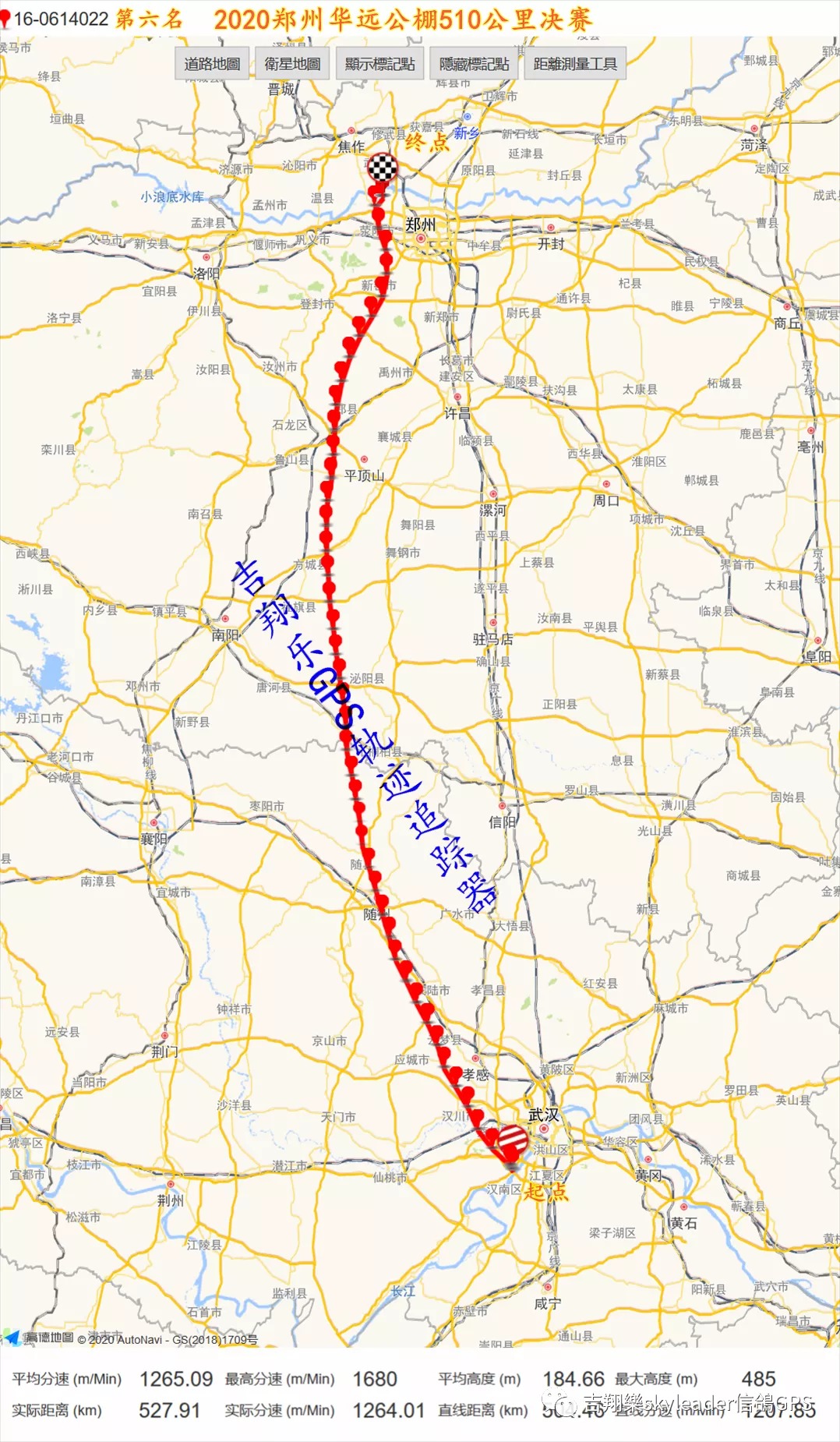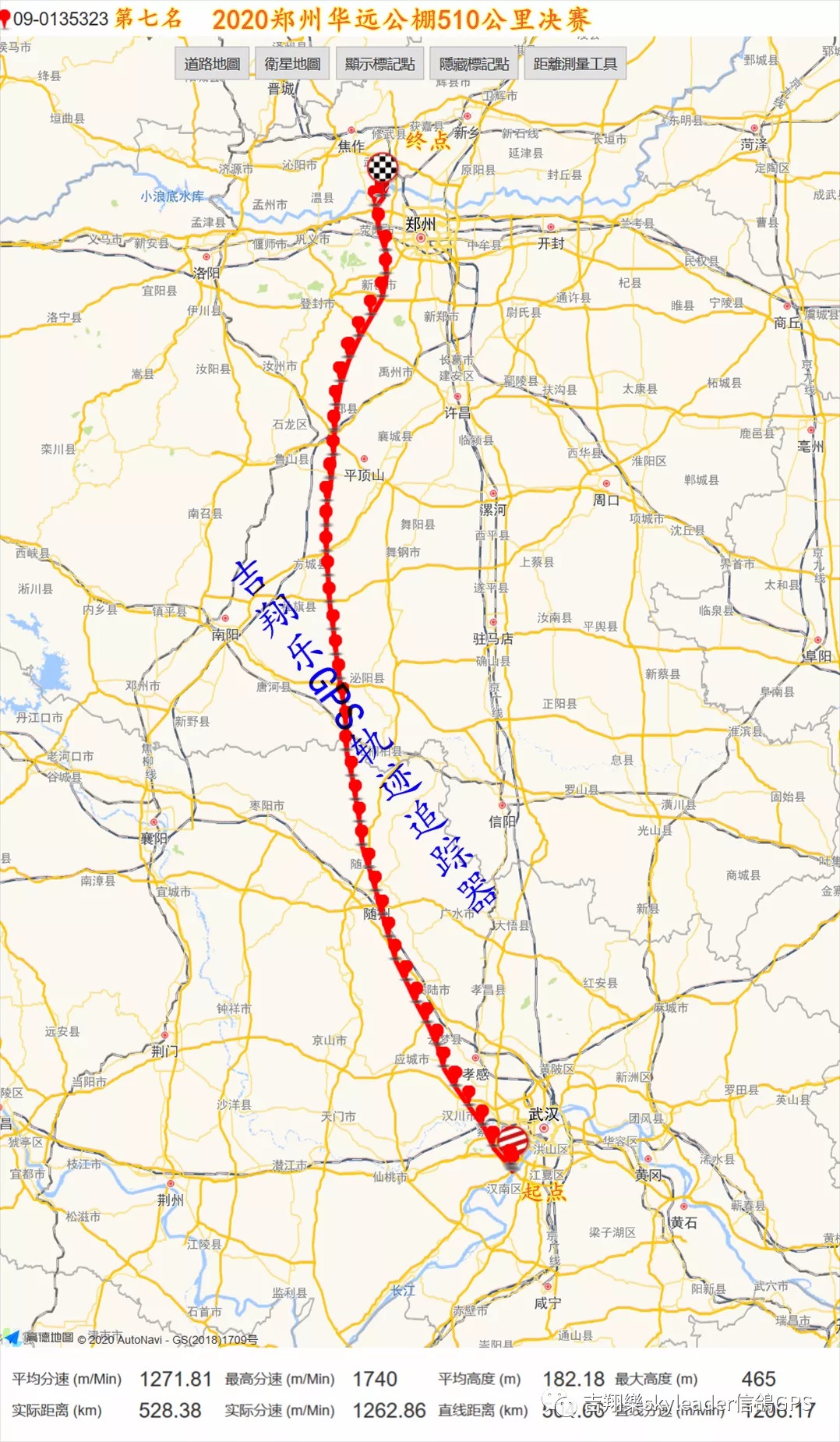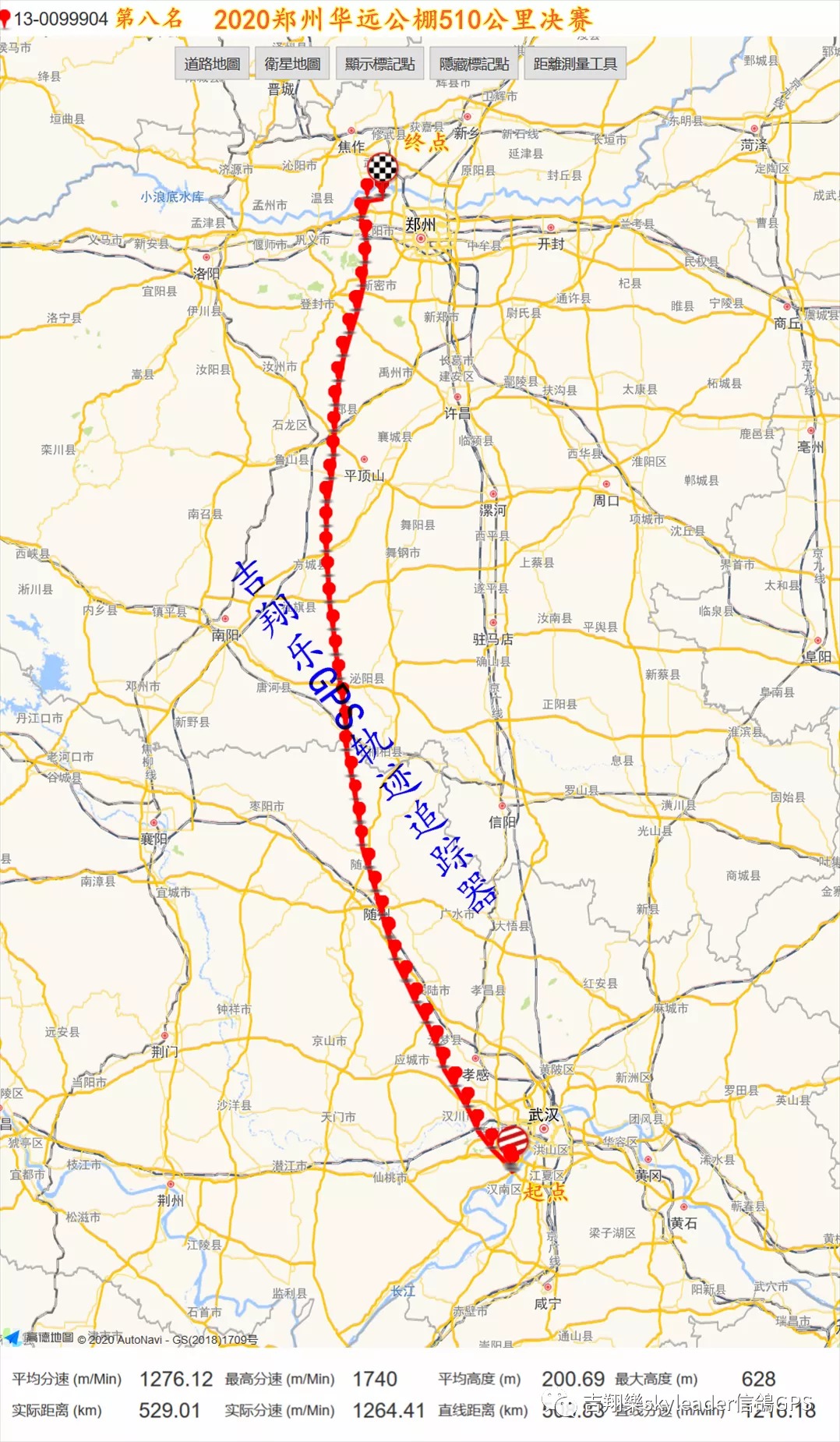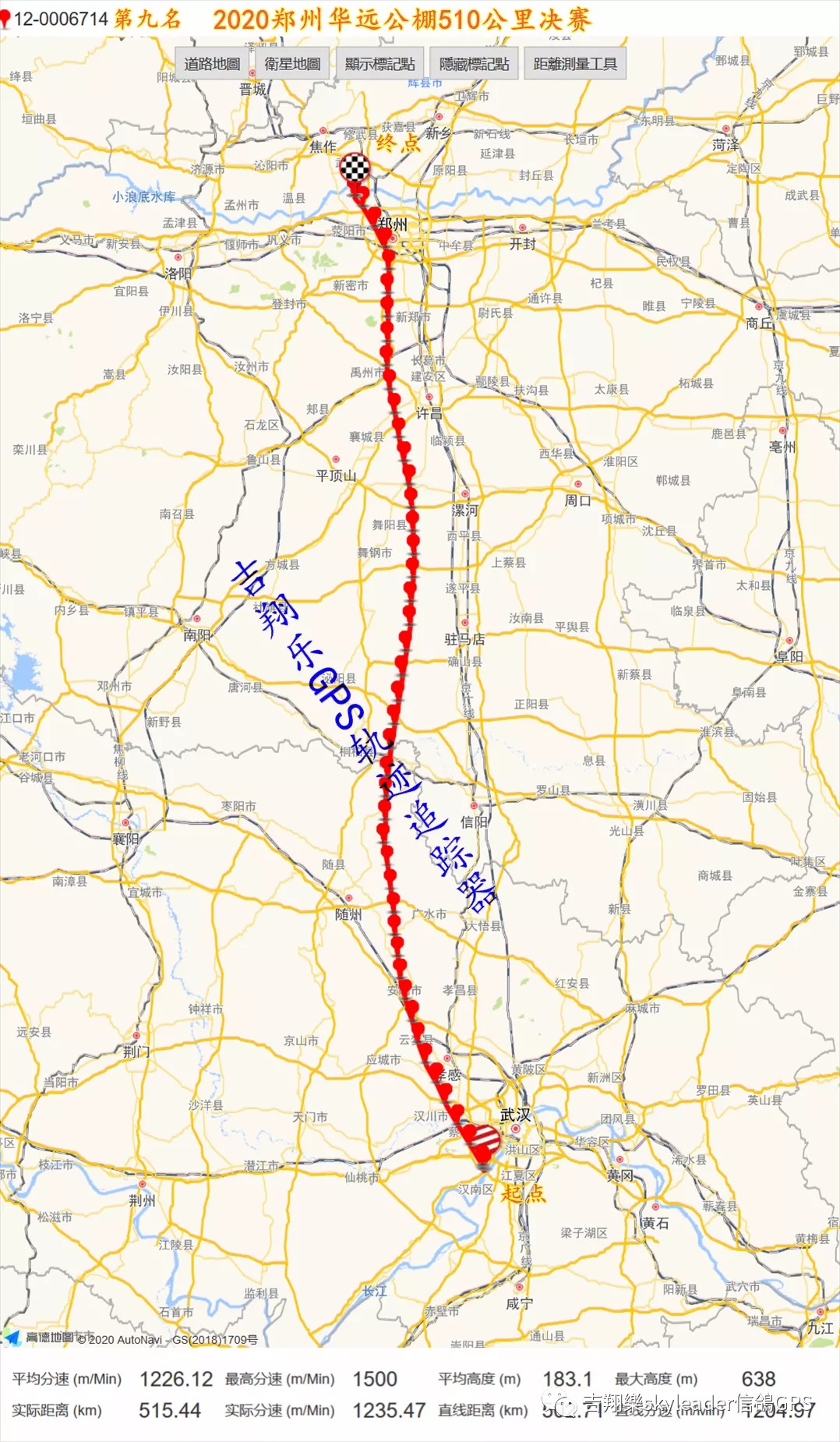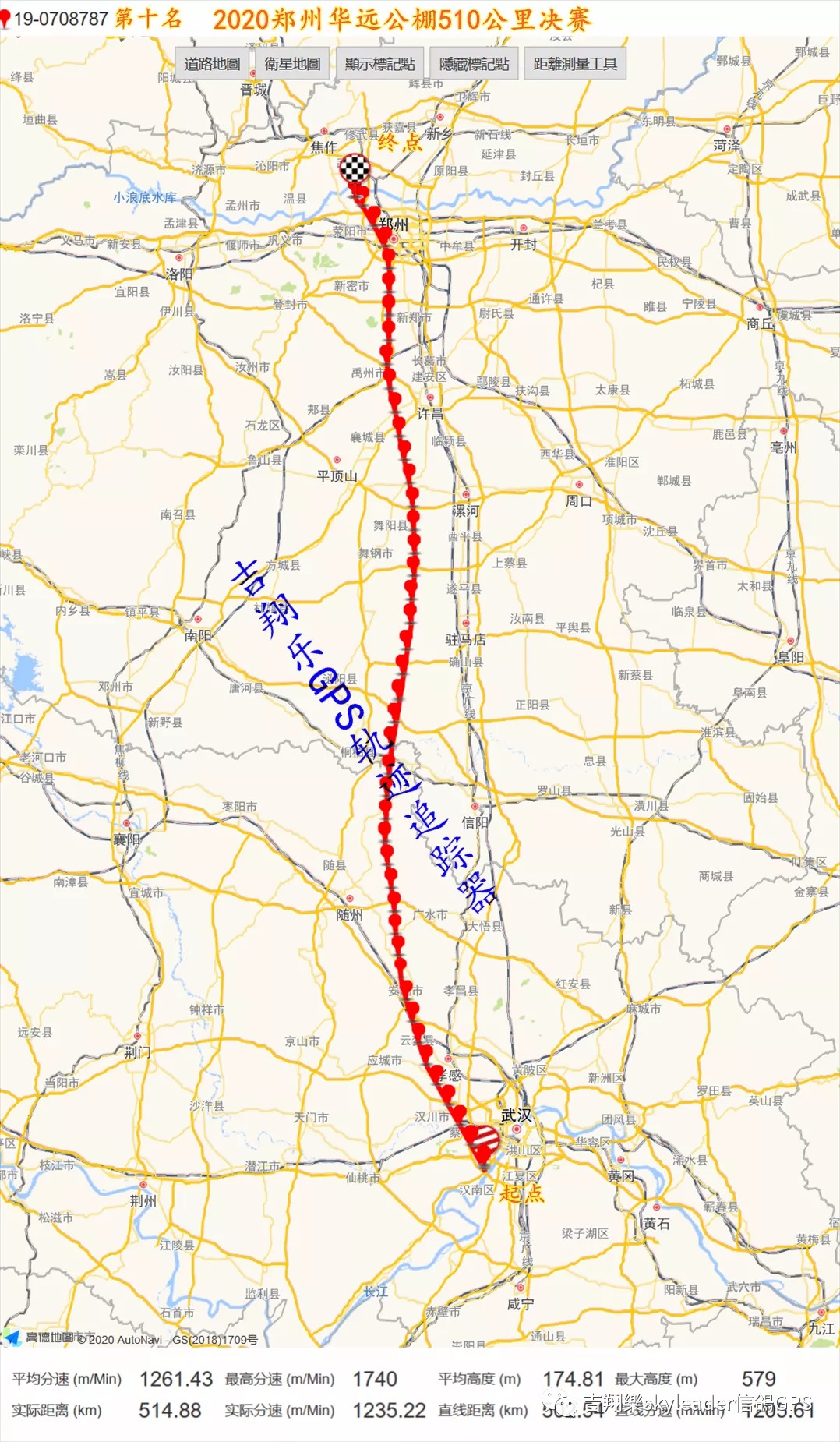 繞飛軌跡分享: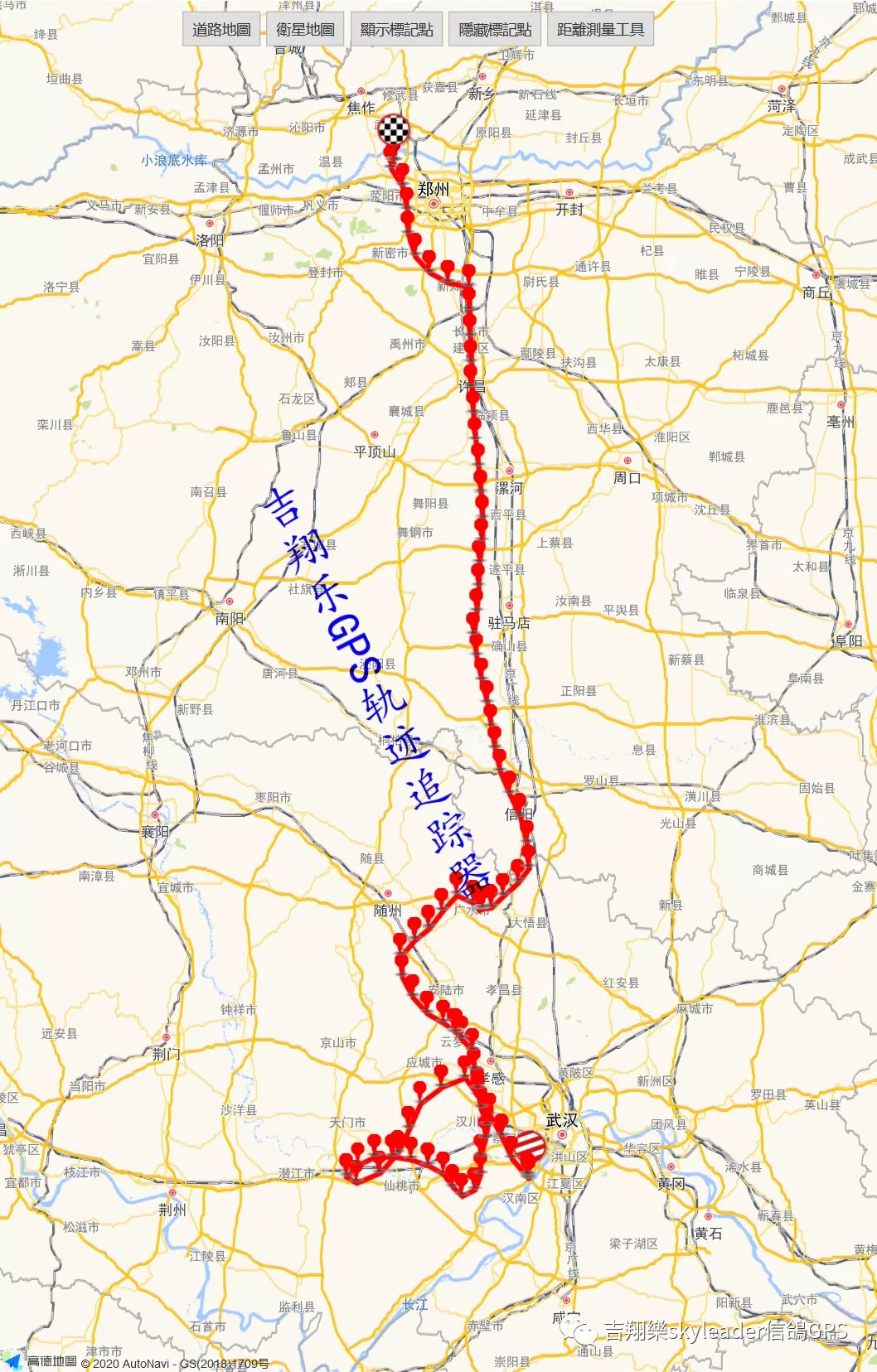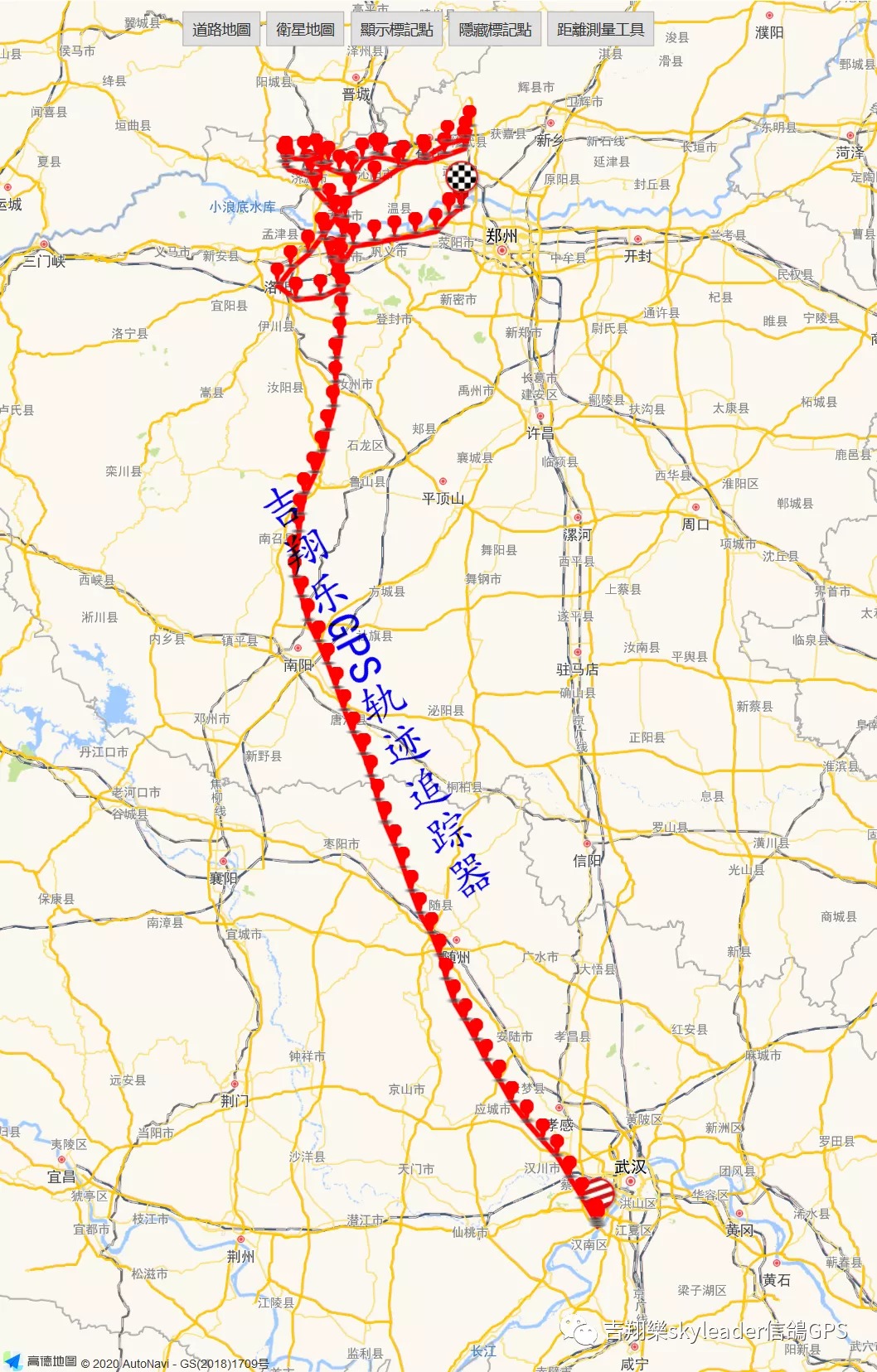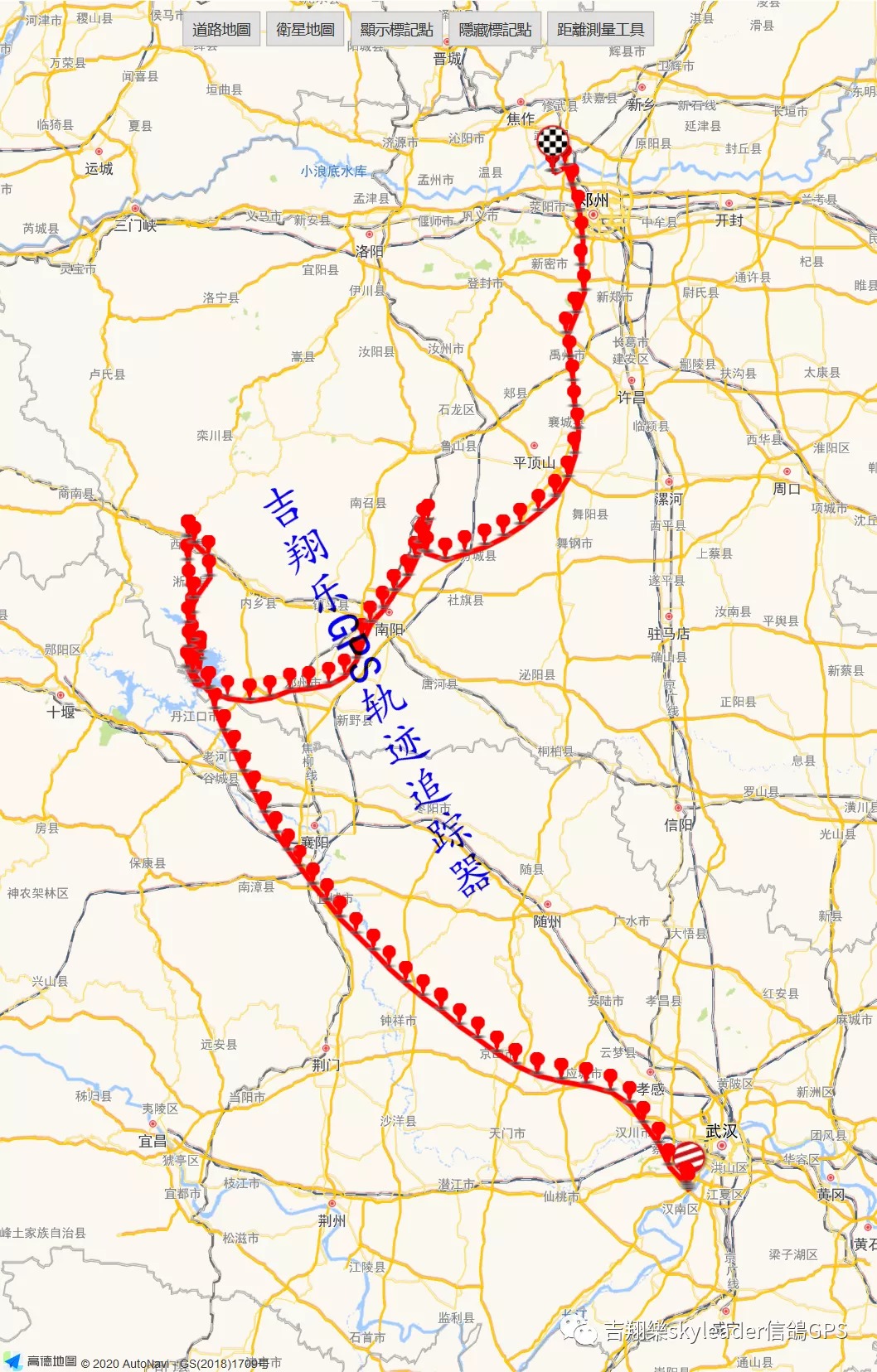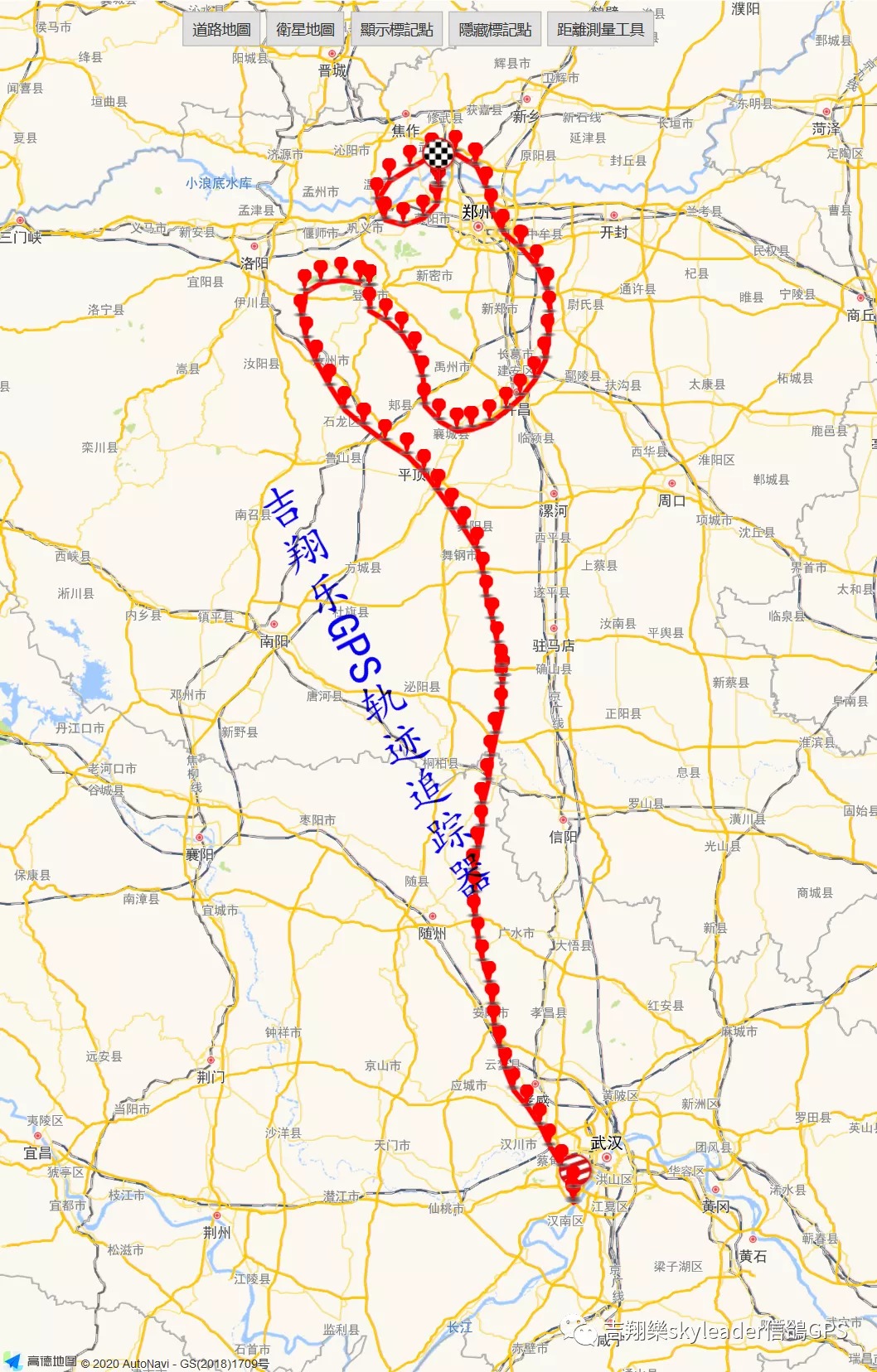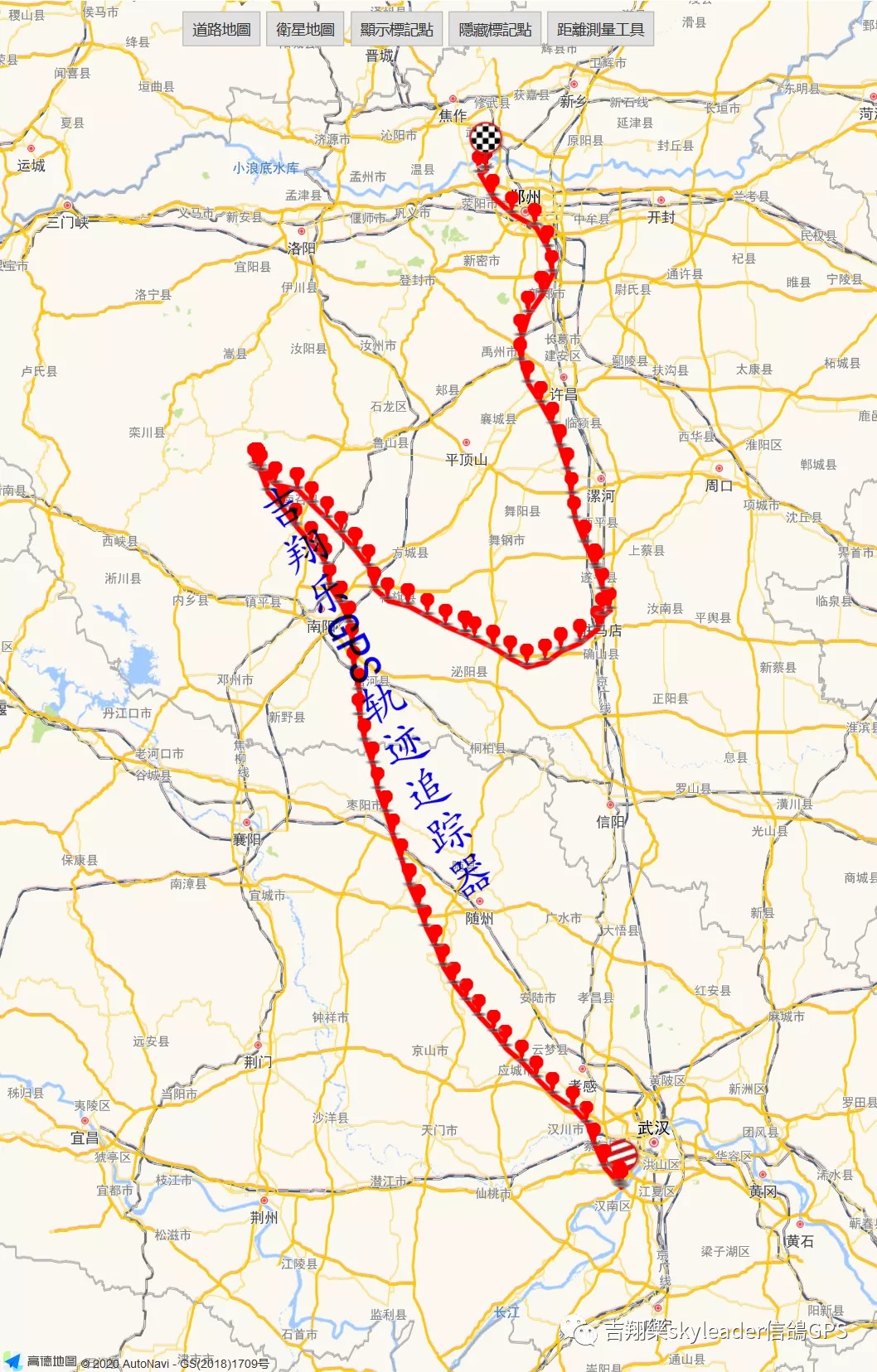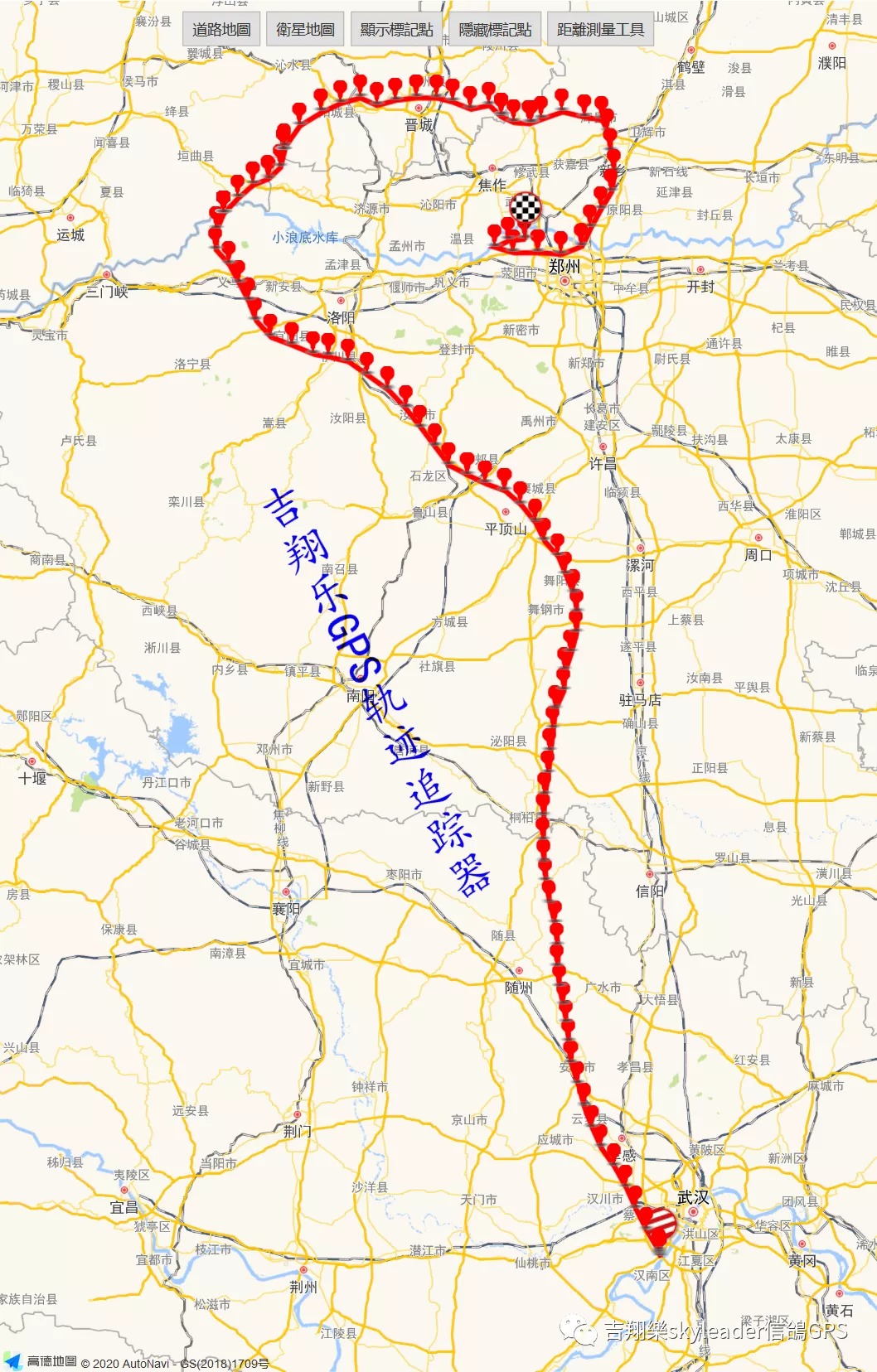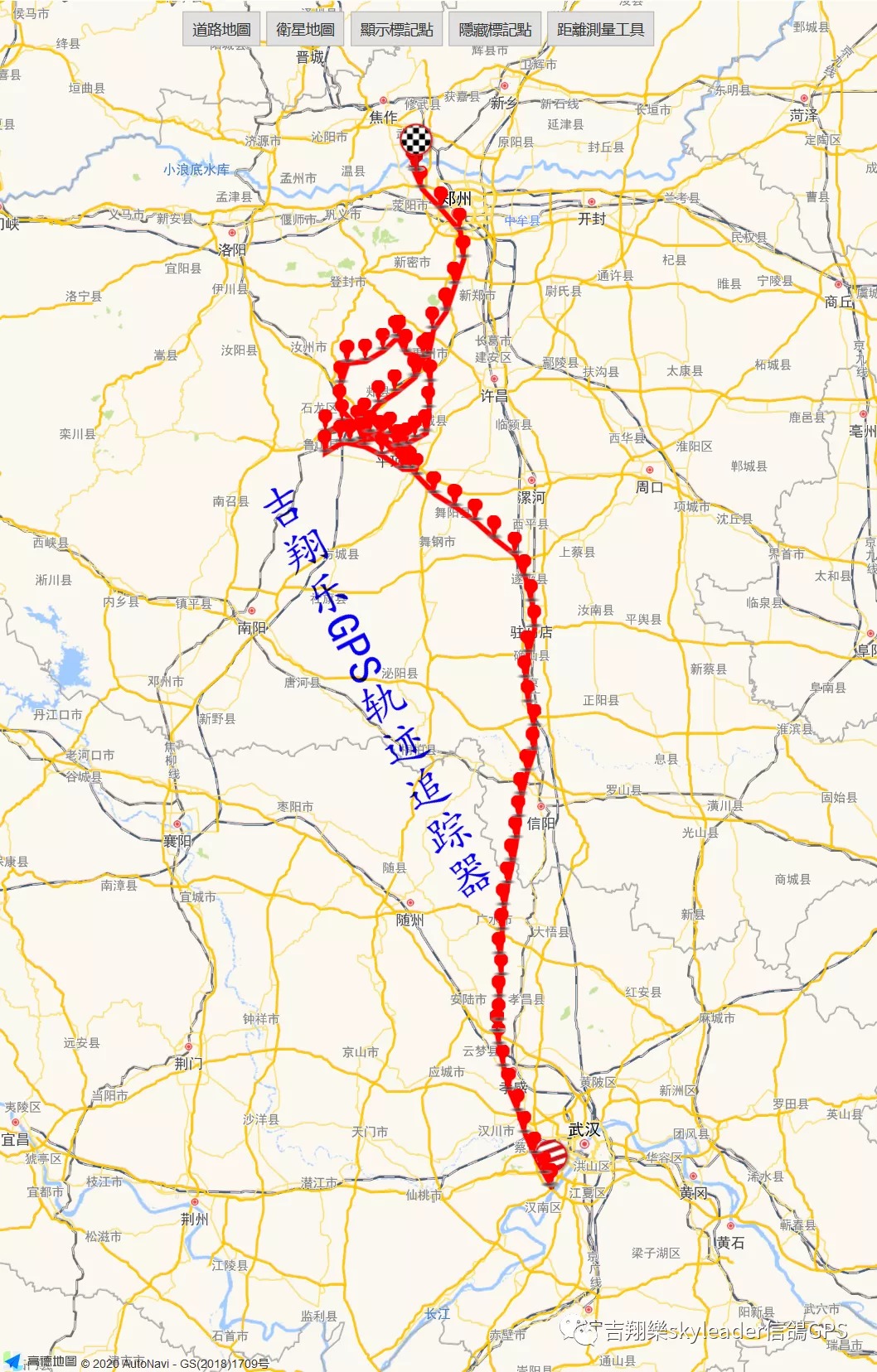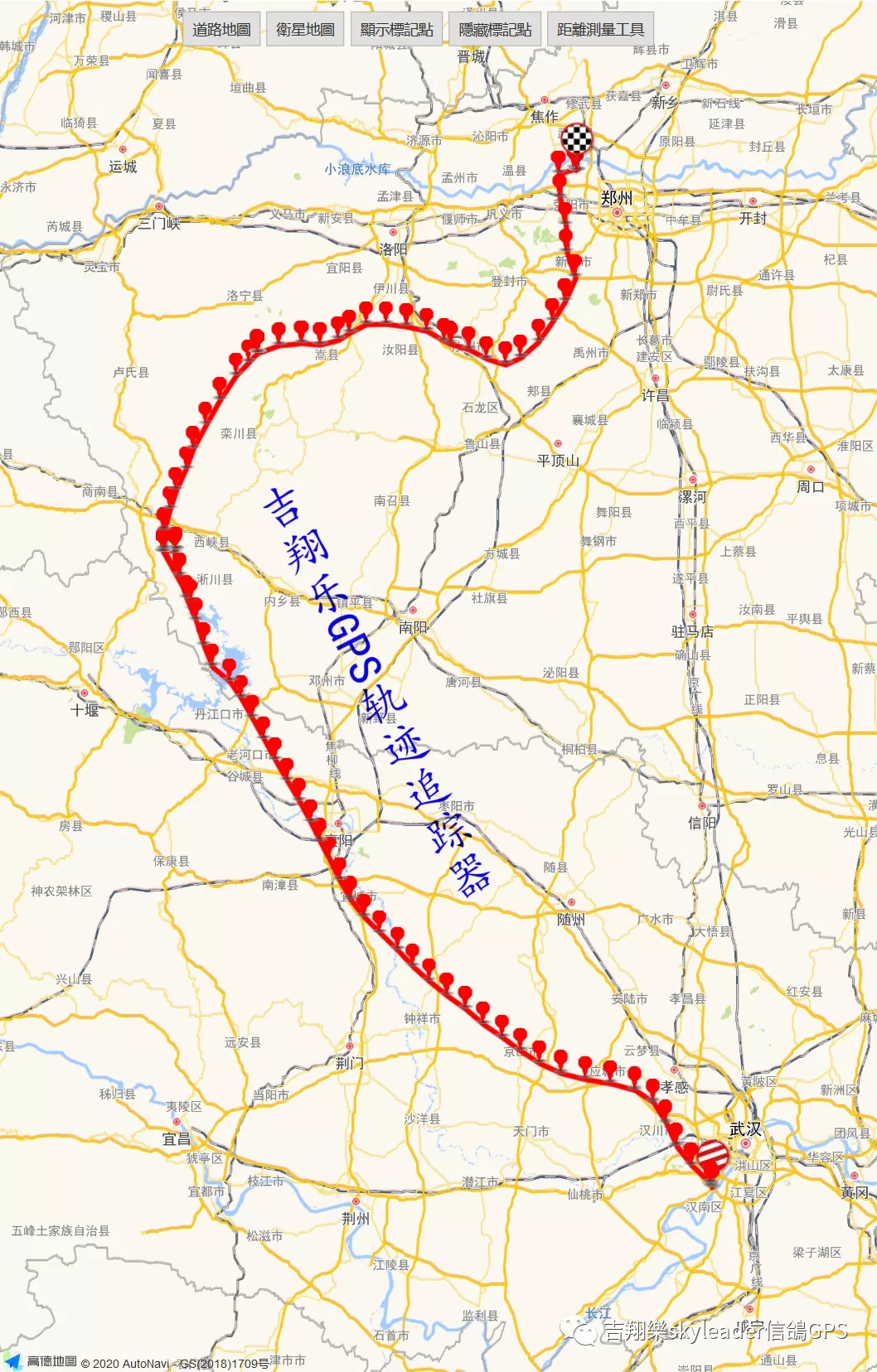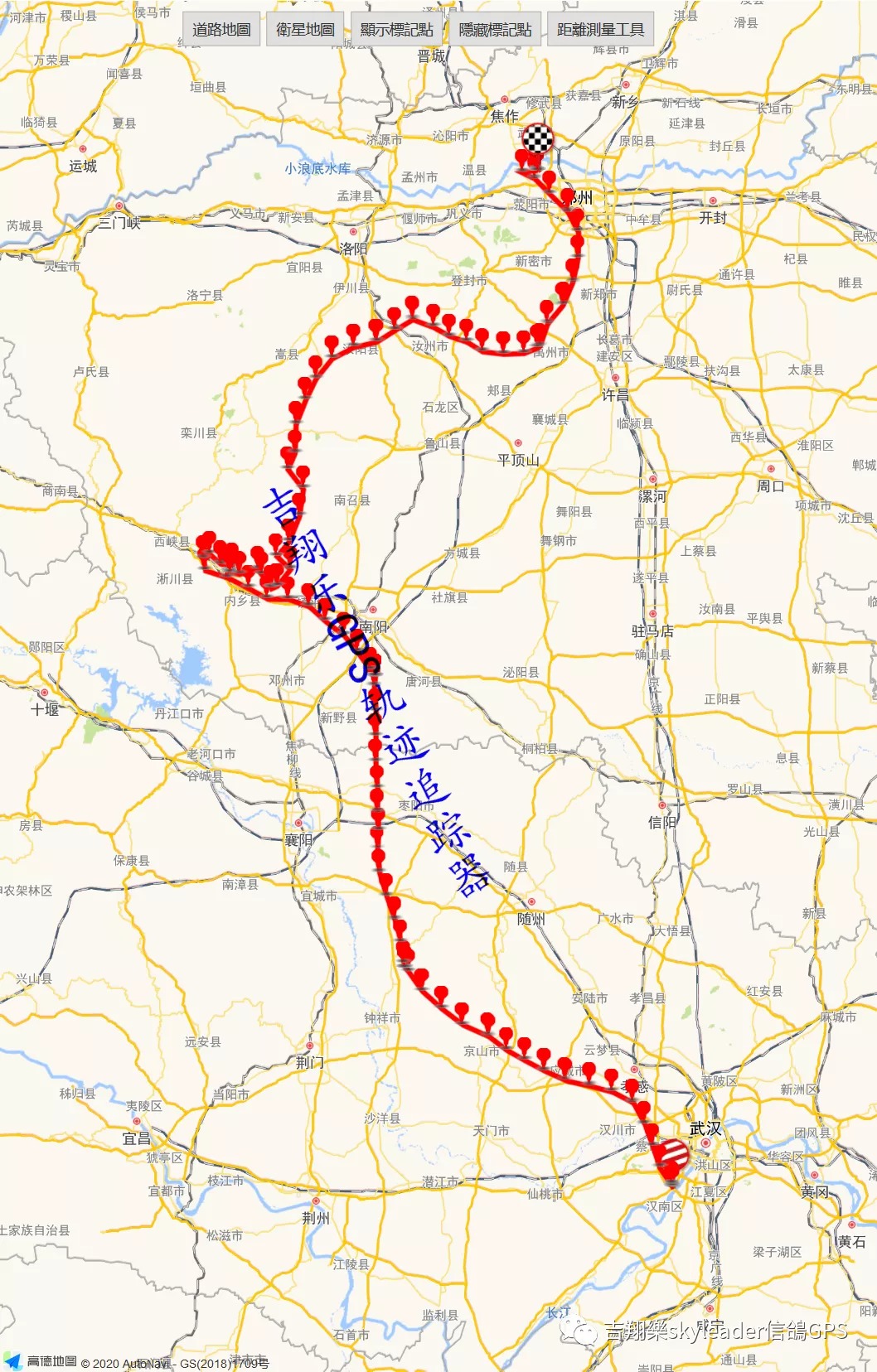 OkCancel