JinFu Loft Final Pigeon Racing was held at Tianjin on October 12, 2020
October 12 2020, JinFu Loft final pigeon racing was held at Tianjin. There were 5630 pigeons joined in the race, and got 4164 pigeons' flight recordings. They started from Shenyang City of Liaoning Province, finished at Tianjin City. The whole distancing is 530Km. And the champion(Changkuan) spent 7hours and 26minutes to finished the game which was arrived 39 minutes earlier than the 10th(Sulai). According to the data, the averaged speed of the champion Changkuan was much more stably than the 10th Sulai. This also means Changkuan is stronger than Sulai which is why he could maintain his energy to fly back to the loft. Besides, Changkuan got the preliminary champion as well. He is just born to be a champion. The owner was so proud to say it.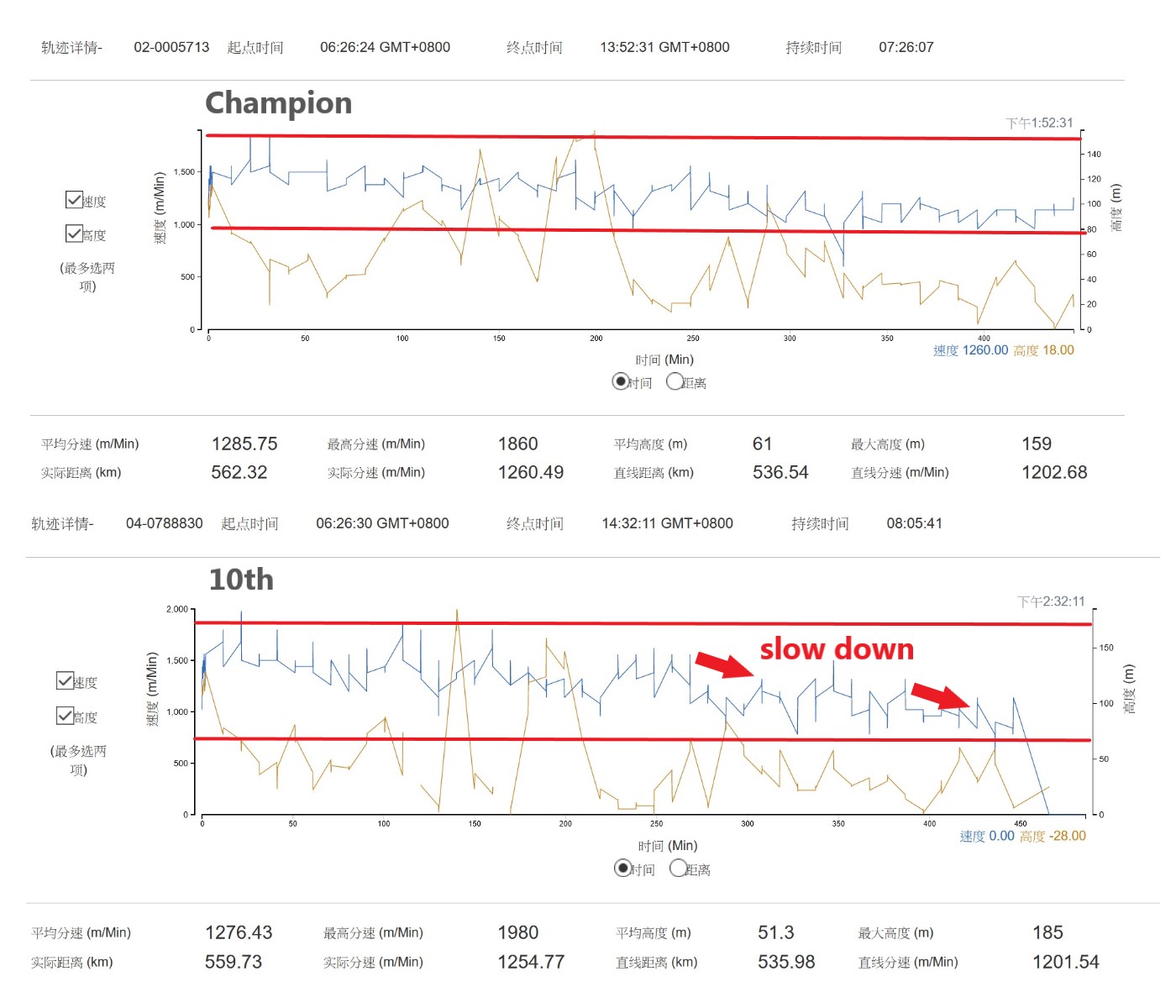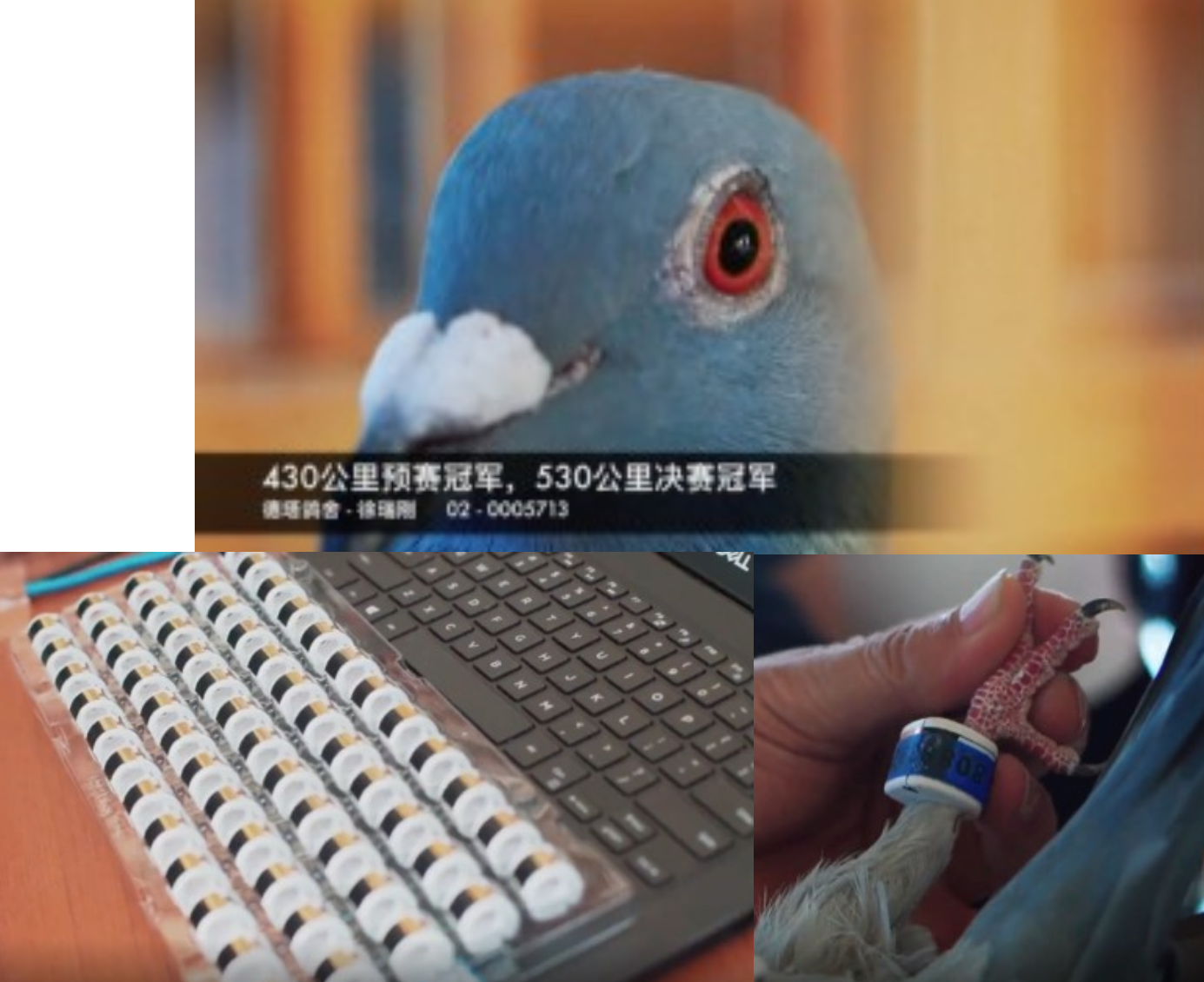 This time the pigeons flew from northeast to southwest, especially even the top flew through the ocean. Due to nature, the pigeons are used to fly above the land. Also, they are smart enough to choose the best way to back home. As you see on the top ten paths, all of them were flying similar paths, you only can see the differences after zooming the details of the map.

However, we still find some of the interesting paths during this competition. As you see ring ID 1123 was flying along the coastal and spent over 2 hours to hang around or rest. He was flying 830Km totally which is 300Km more than the normal distancing. The other ring ID 8191 which even stay overnight outside. He flew across the ocean and landed somewhere, arrived at the loft the next morning. Flew over 1000Km " I'm pretty sure he was really tired. "Said the owner. "Due to the GPS tracked devices we found out more fun thing in the competition."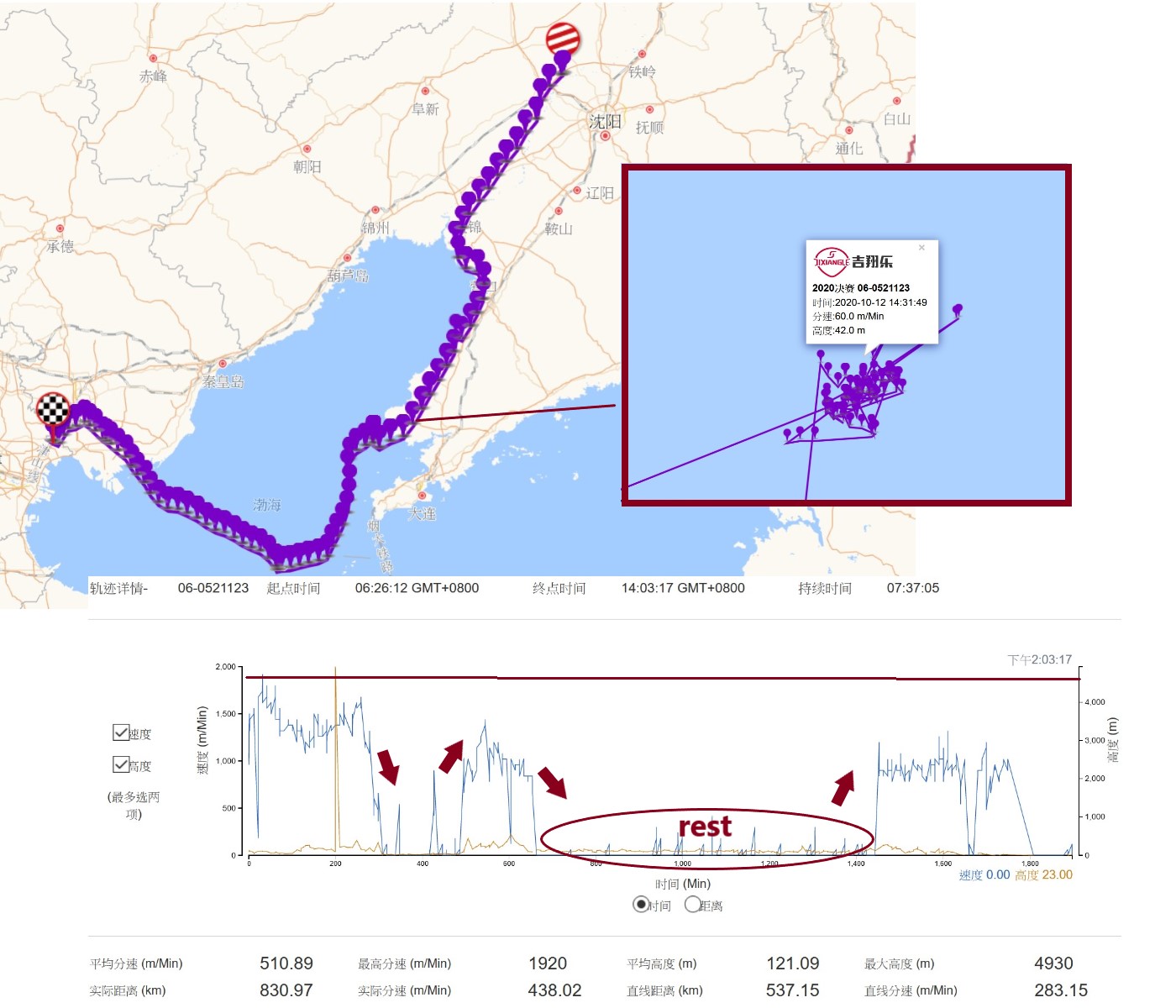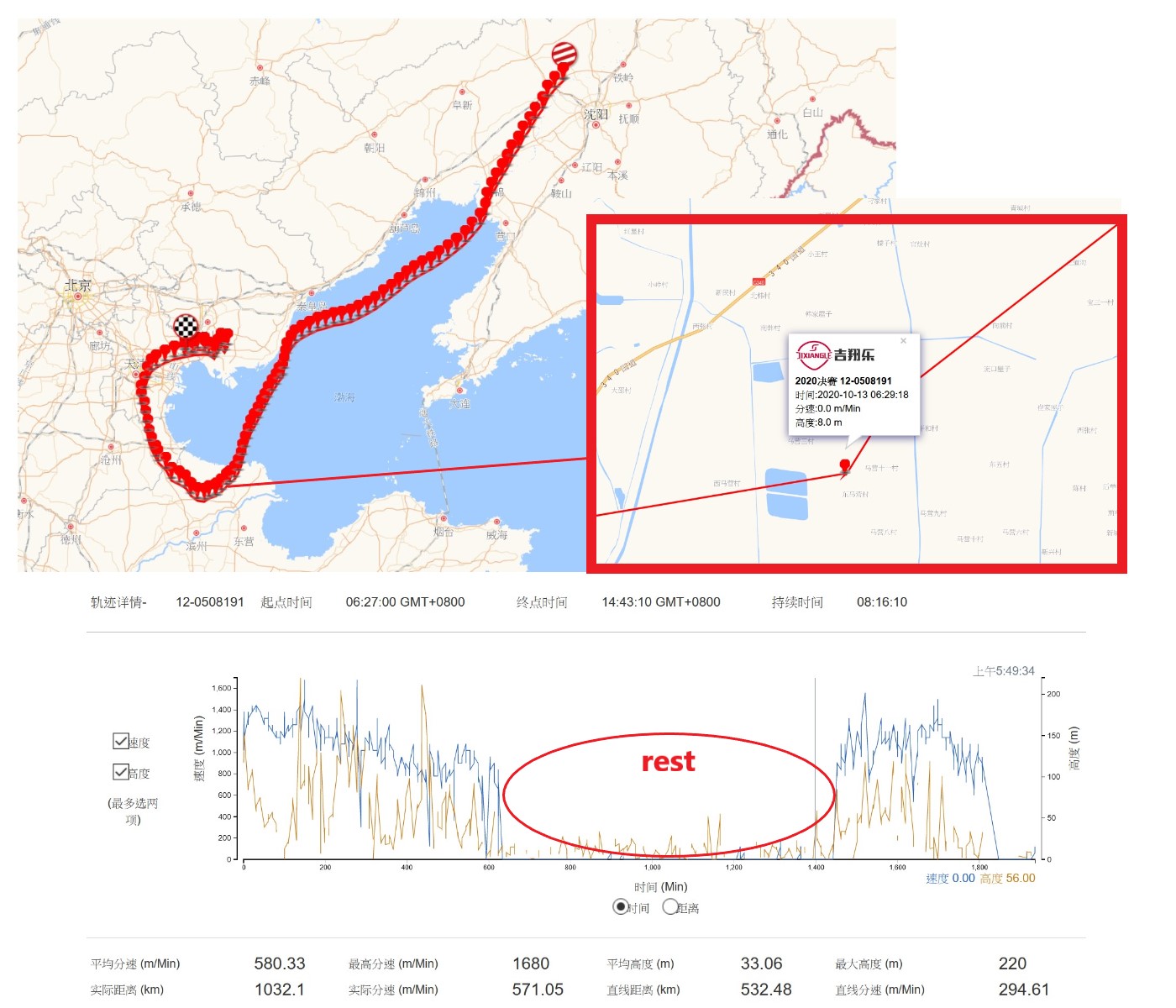 ///////////////////////////////////////////////////////////////////////
2020年天津津福賽鴿公棚與深圳勝皇科技有限公司合作,採用吉翔樂GPS腳環定位系統,為保障賽事的公平、公正、公開全面護航。
在2020秋季530決賽全部佩戴吉翔樂GPS軌跡追踪器,比賽於2020/10/11 09: 00~15: 50點完成集鴿5630羽,截至2020/10 /13歸巢4164羽,讀取4164羽,讀取良率99.75% 。
吉翔樂GPS腳環定位系統再一次做到了高效、穩定的表現。為這場賽事記錄了賽鴿詳細的飛行軌跡。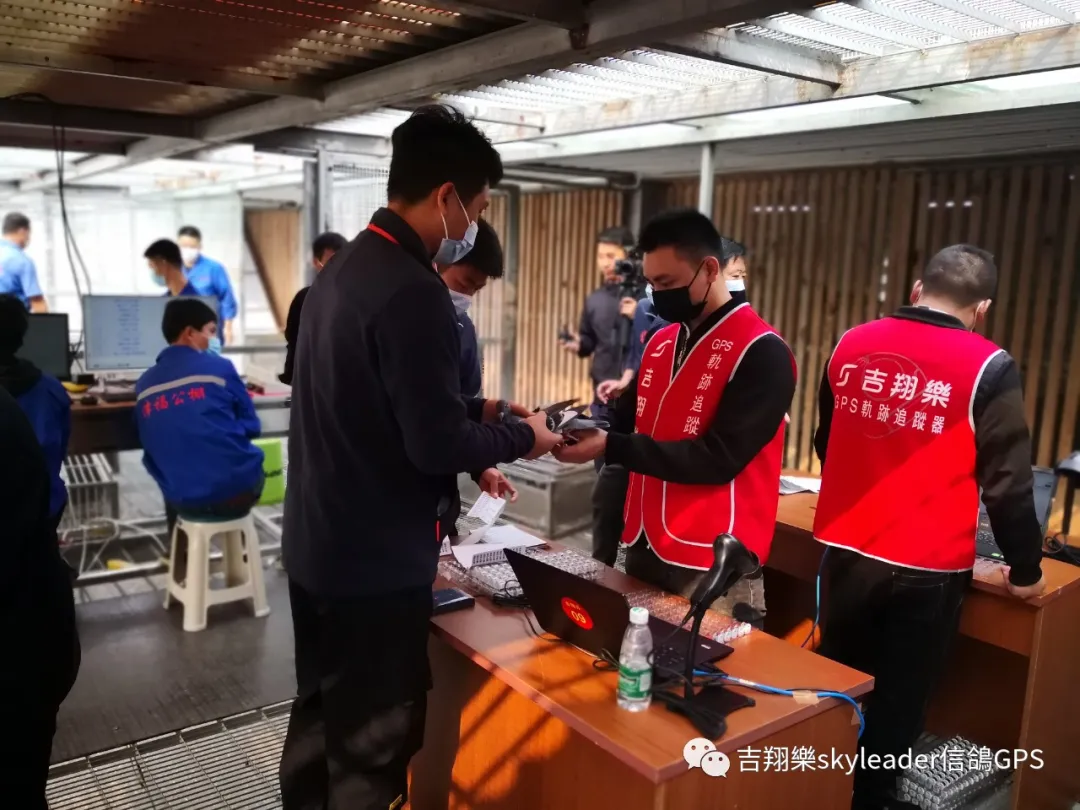 集鴿現場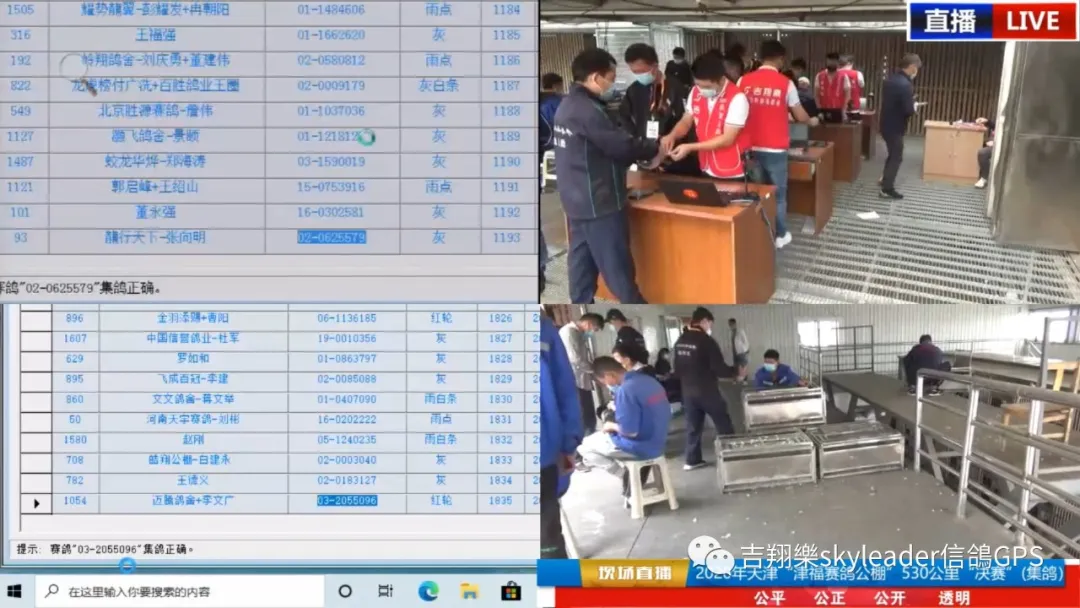 現場直播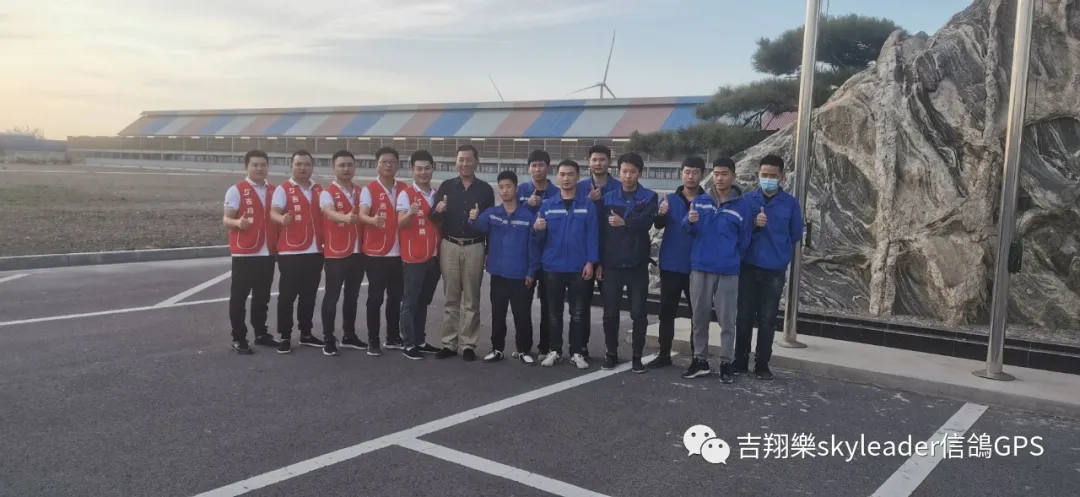 工作人員合影
鴿友查詢帳號:race50553
鴿友查詢密碼:83326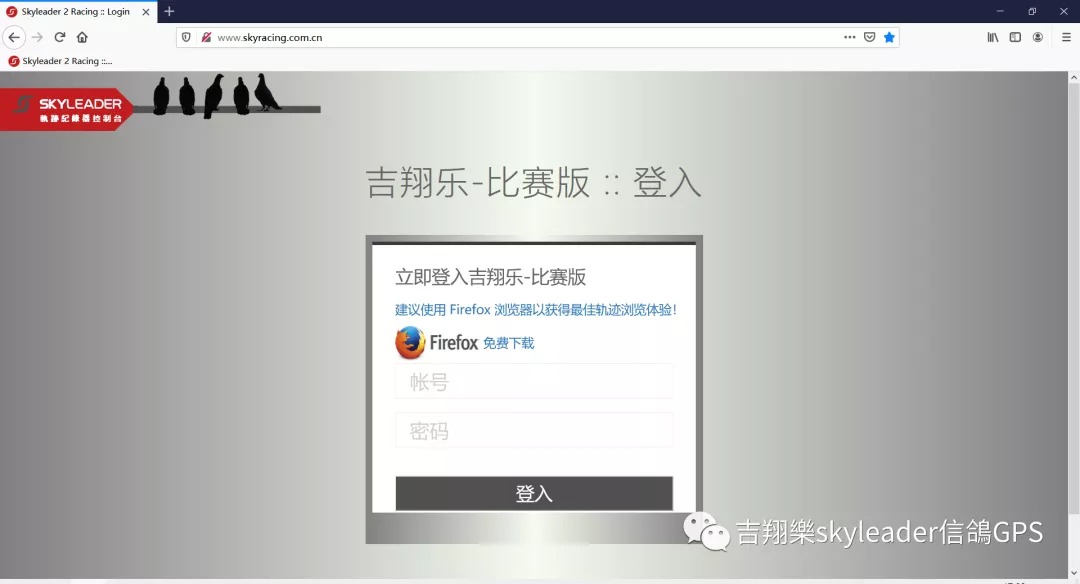 所有參賽鴿軌跡分享: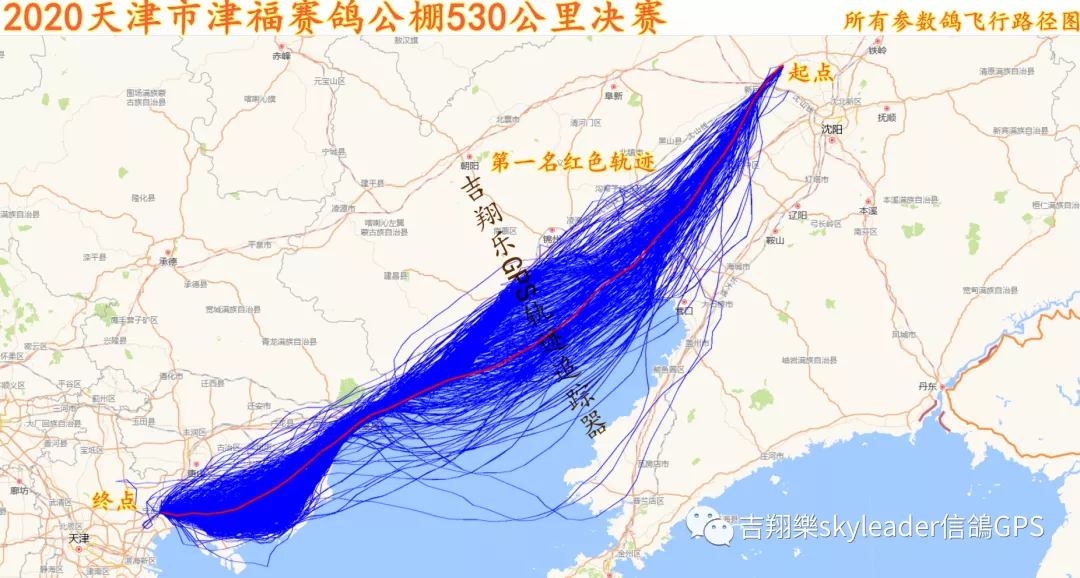 前十名軌跡分享: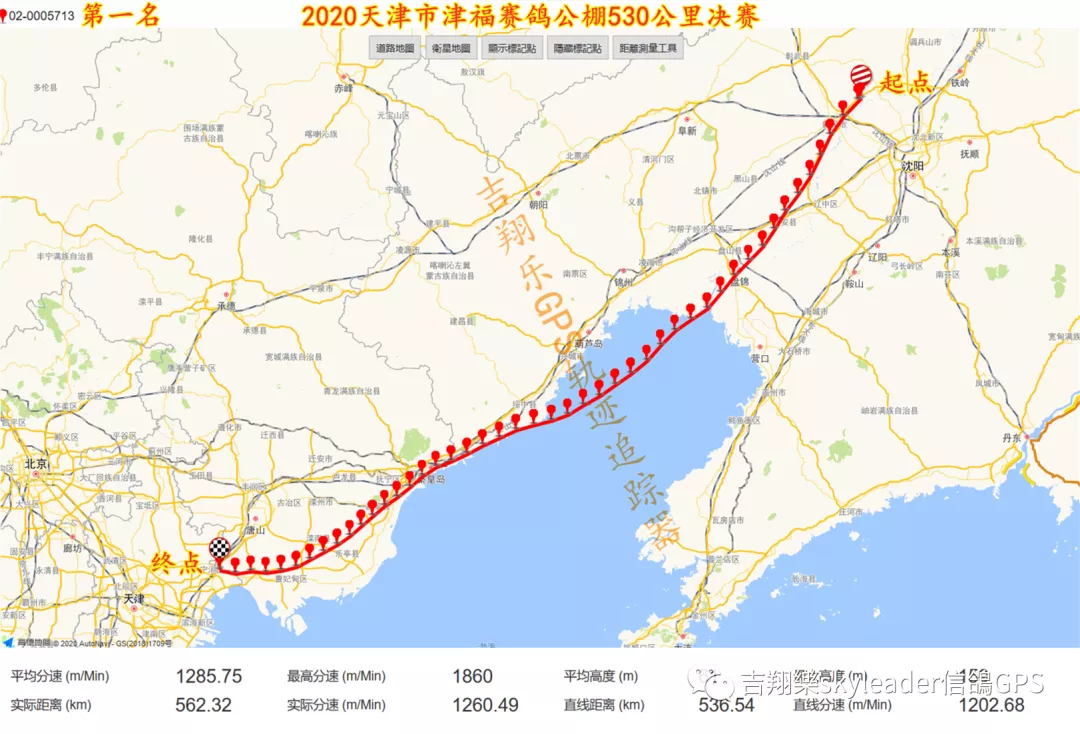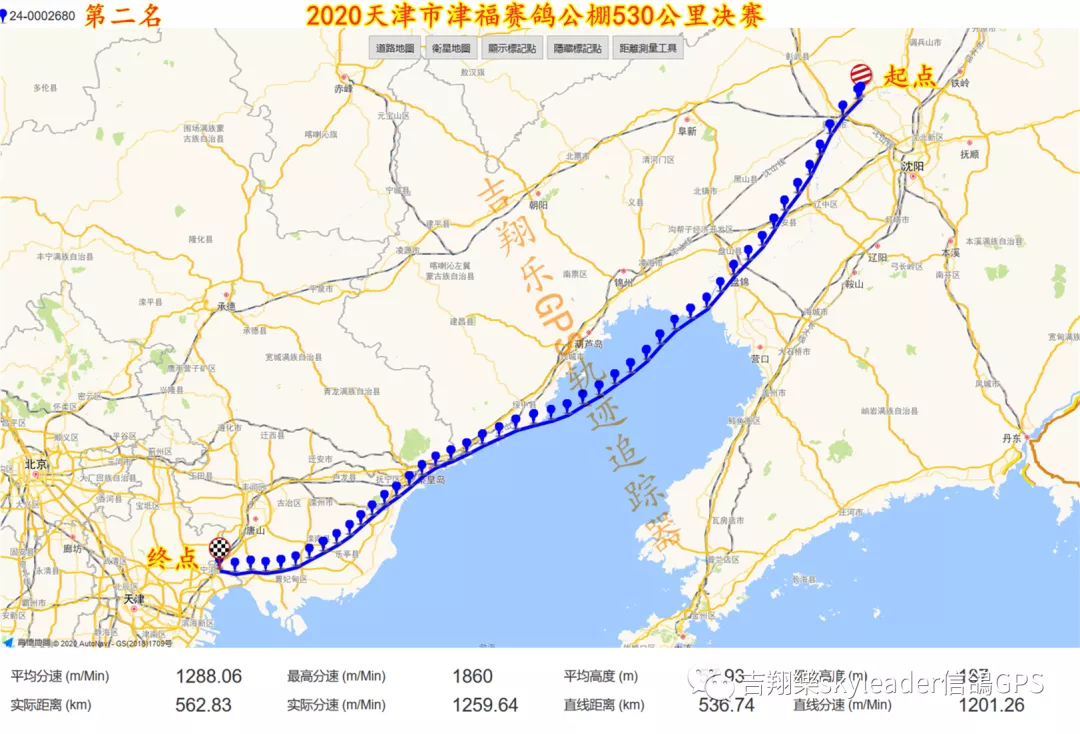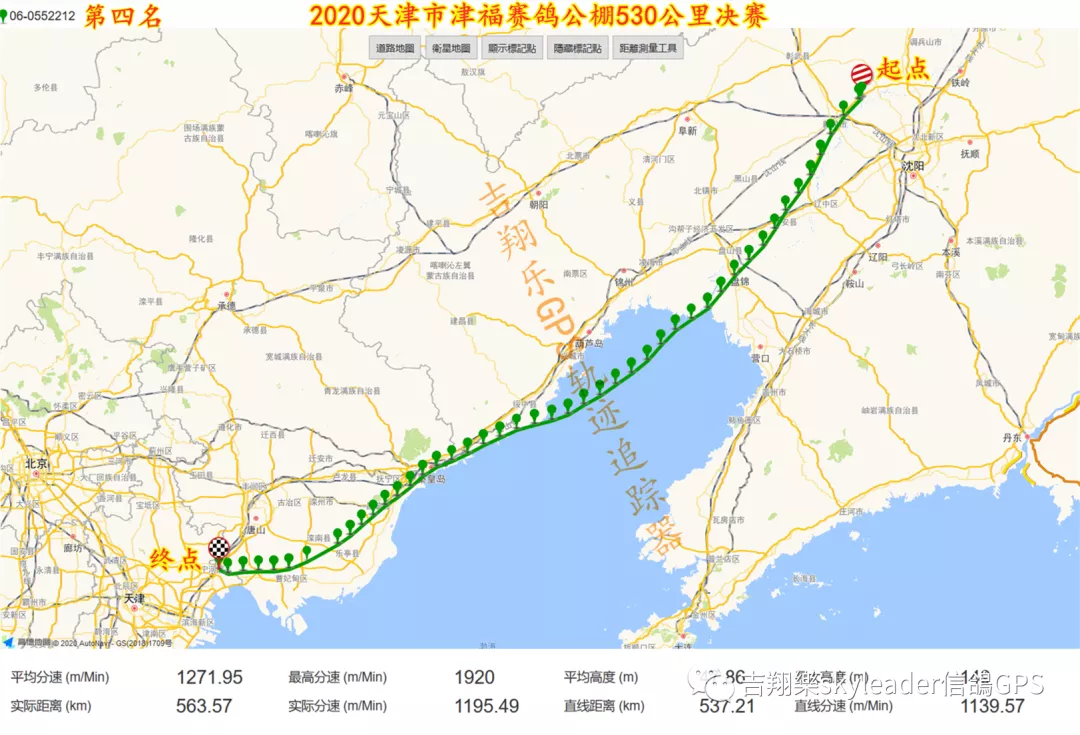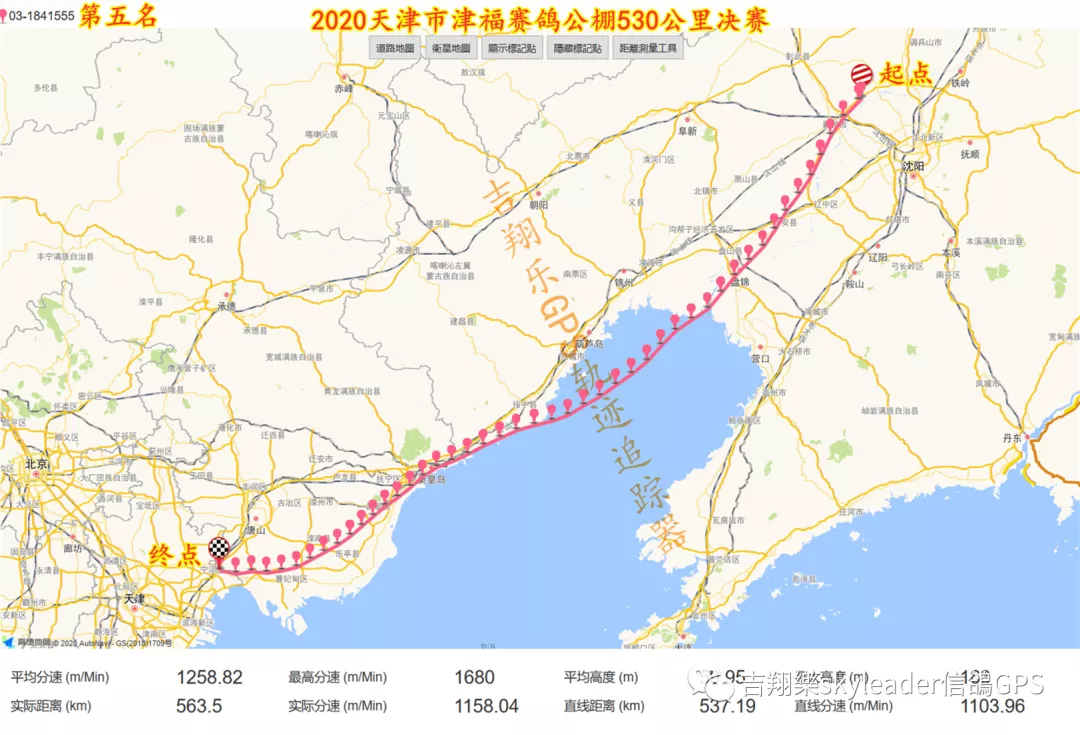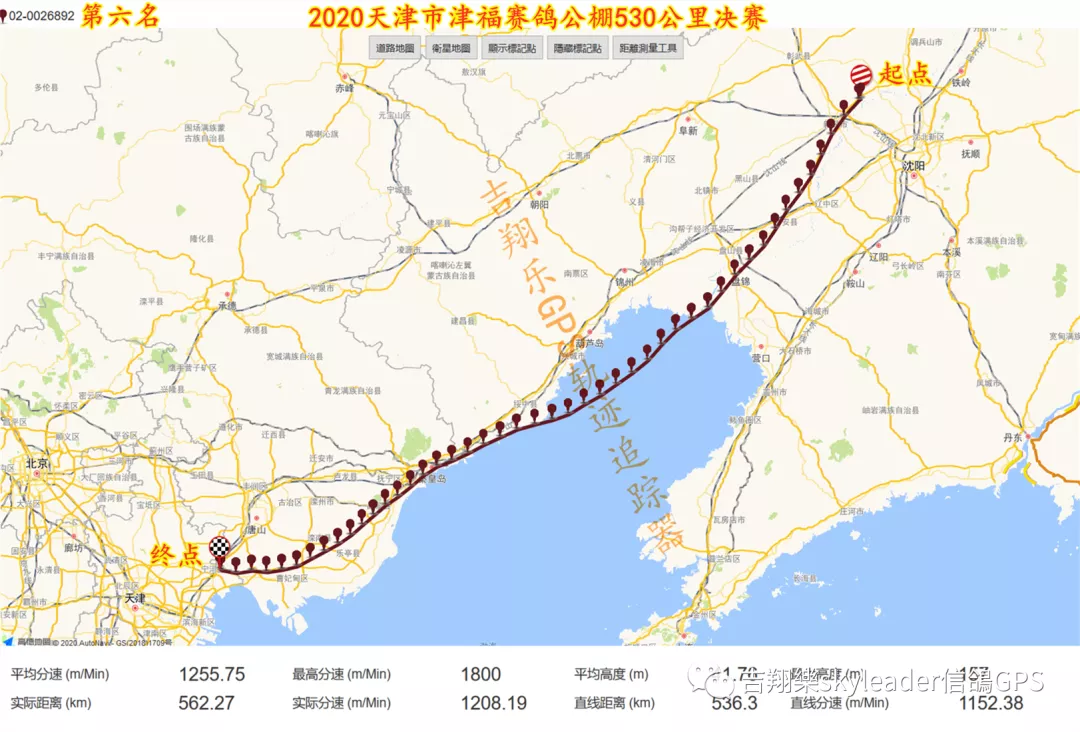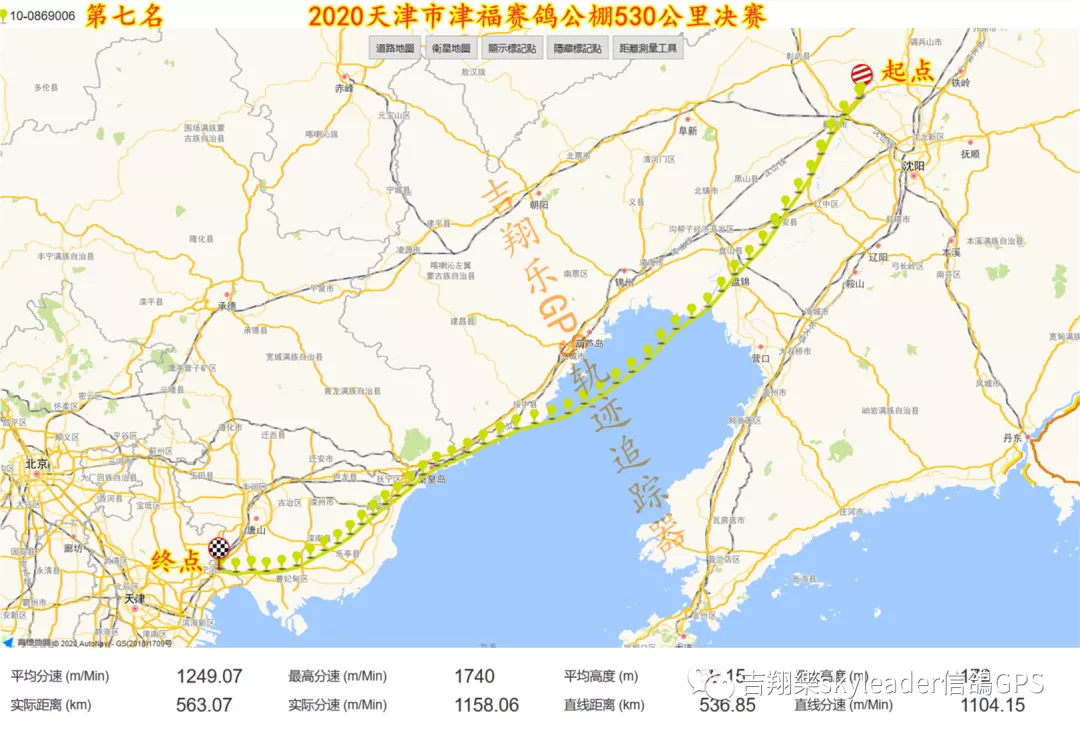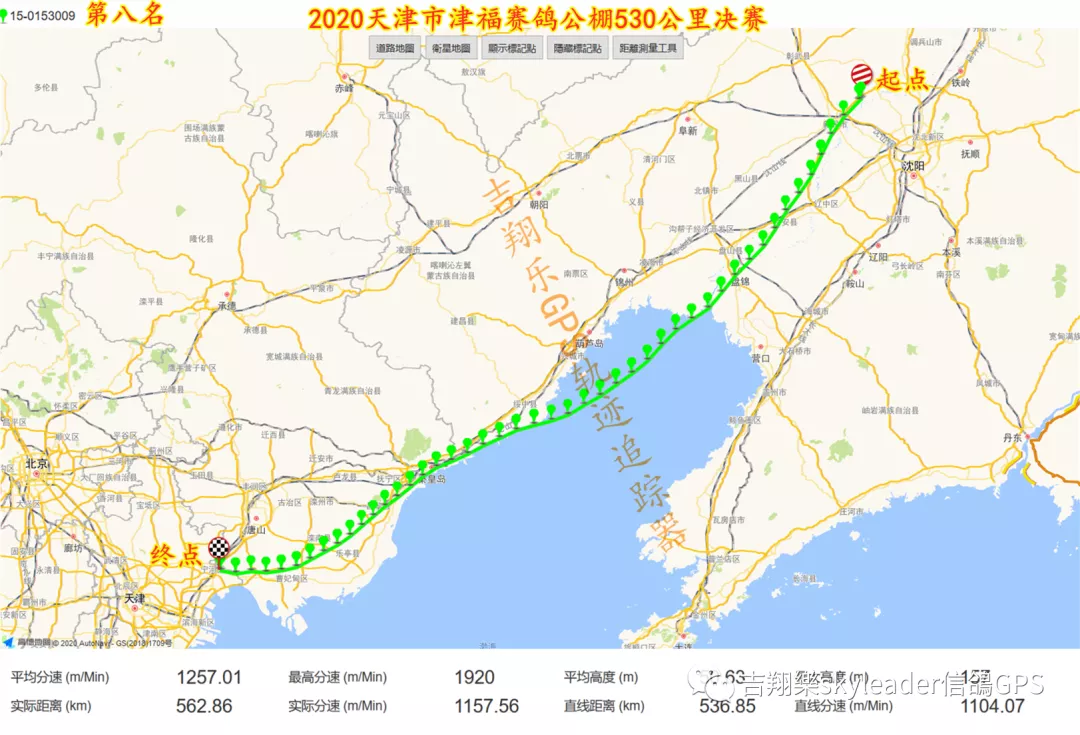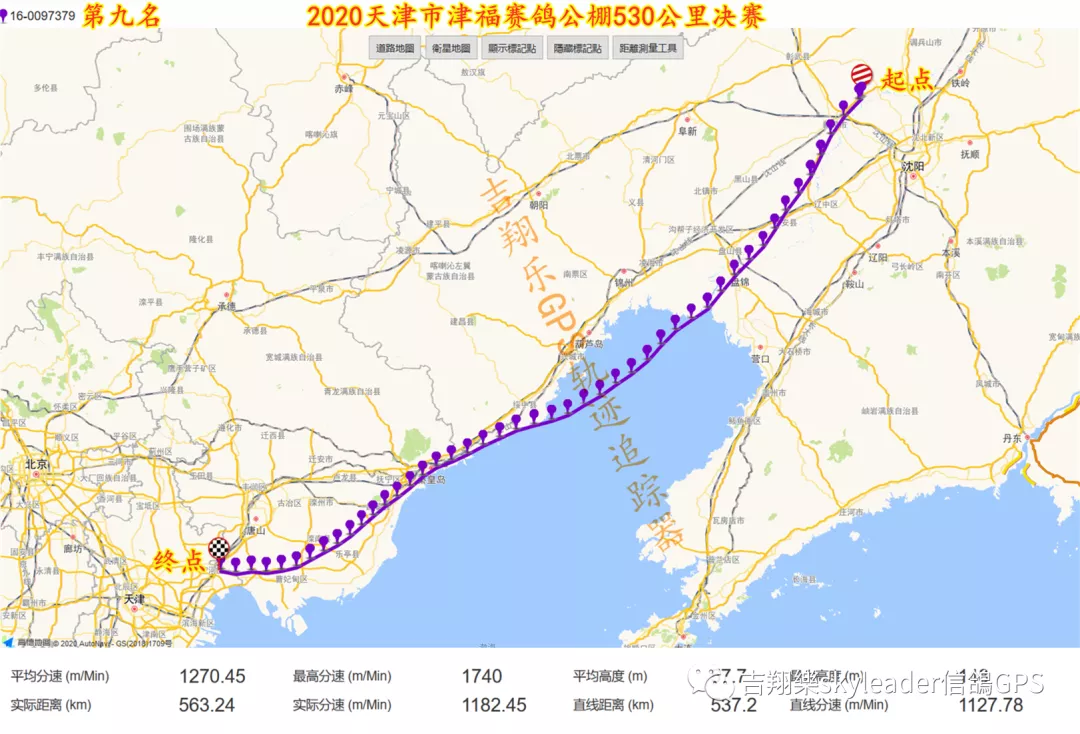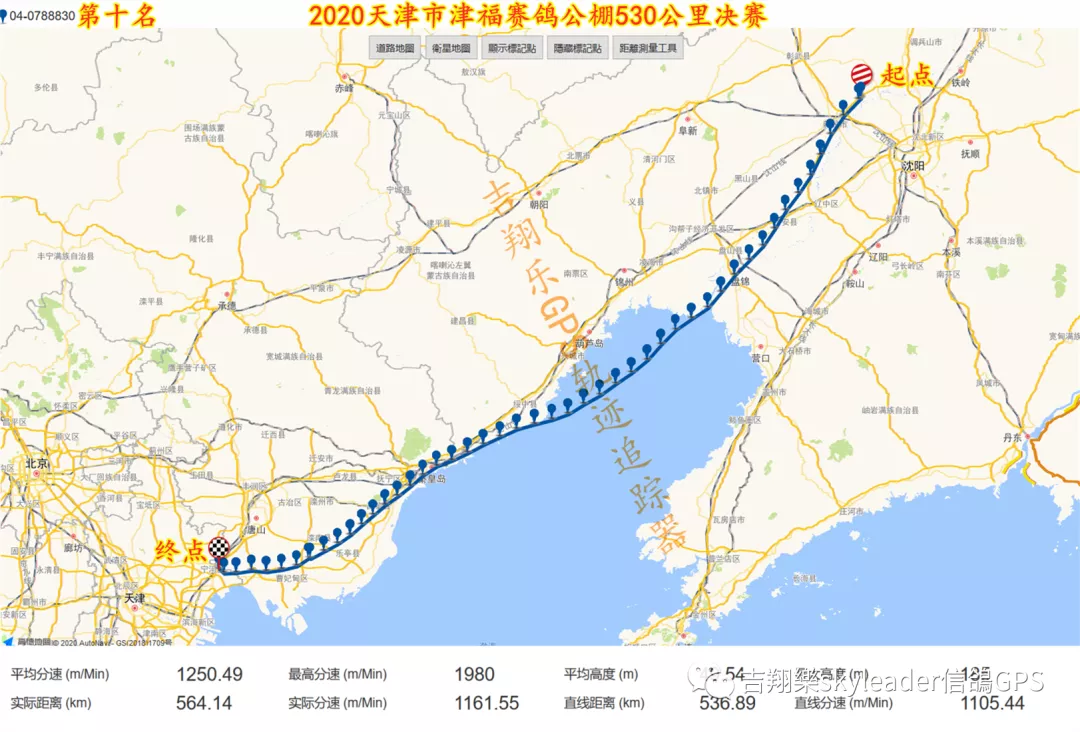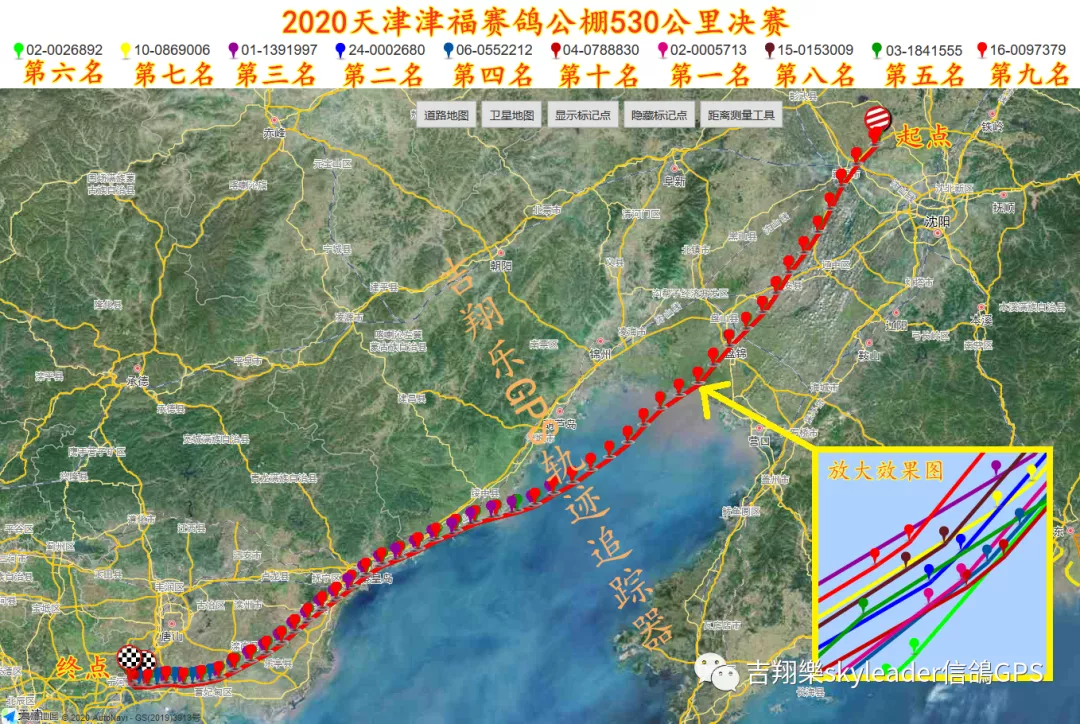 繞飛軌跡分享: