Kail Love Heart Loft Racing of Tangshan, China on October 28 2020
On October 28, there was a big pigeon racing was hold in Tangshan of China, which name is cutely called Kail love heart loft racing.
This is the second time they used Skyleader GPS tracking devices for the race. There were 8814 pigeons joined this race, and 6329 pigeons arrived home until October 30. The returned rate was 71.8% which means the GPS signal doesn't affect the flight of the pigeons, they still have a good performance during the race.
Also, we would like to share how incredible and spectacular recording when thousands of pigeons were released at the same. This is definitely a satisfying scene on Friday time.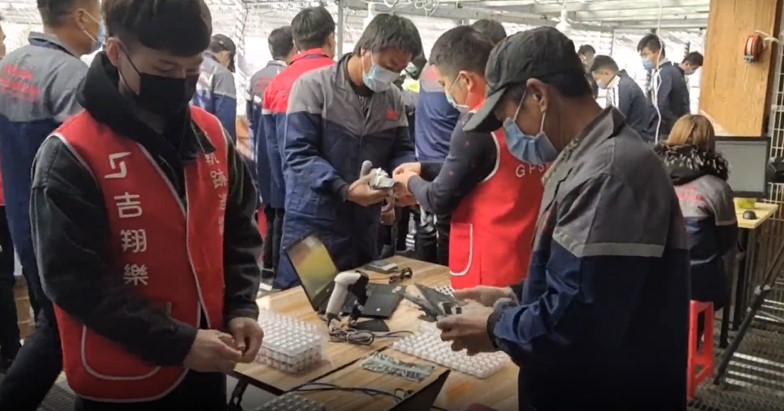 Logged in the GPS ring ID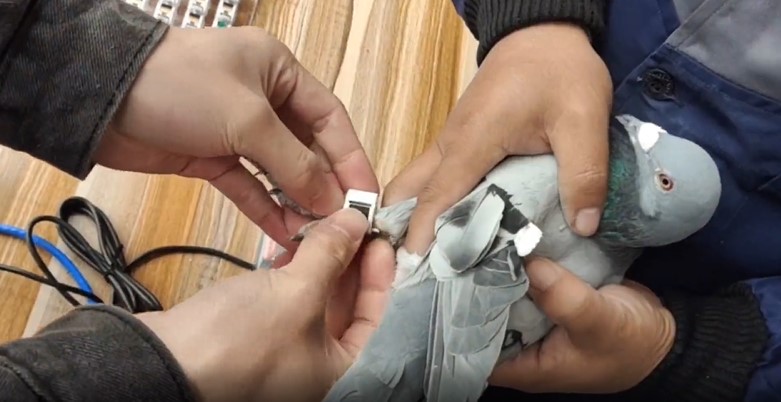 Put on the GPS ring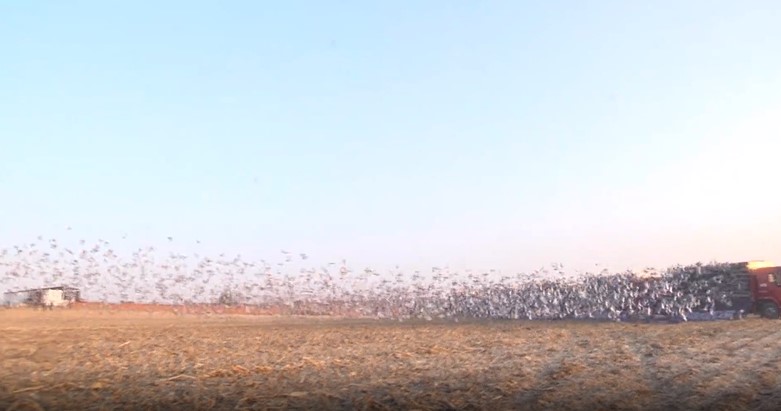 隨著科技的發展,有越來越多的公棚選擇佩戴GPS腳環,而GPS腳環必須確保每一羽參賽賽鴿的飛行軌跡,都是被成功記錄的。
開爾愛心公棚2020秋棚決賽,吉翔樂再次以99.85%的完整讀取率,告訴每一位鴿友您的愛鴿確切的飛行路徑,分速以及最後到達公棚後是否有直接進棚!!!
在爭分奪秒的比賽里,能更清楚的了解每一個細節。
2020年唐山開爾愛心公棚與深圳勝皇科技有限公司合作,連續兩年採用吉翔樂GPS腳環定位系統,為保障賽事的公平、公正、公開全面護航。
在2020秋賽530公里決賽中,所有參賽鴿佩戴吉翔樂GPS定位腳環,記錄賽鴿飛行軌跡。
本次流程,由10/28 8:30~16:30完成集鴿8814羽,全程不影響比賽準備工作,不耽誤公棚集鴿時間。
讀取軌蹟的同時,系統同步完成飛行路徑檢查和回飛檢查,當場判讀每羽賽鴿飛行軌跡是否合格。
截止10/30歸巢6329羽,歸巢率71.8%再一次驗證吉翔樂GPS腳環重量4克,不管內在與外在都是最為適合鴿子飛行佩戴的產品。
特別是GPS只接受衛星訊號,不發送其他傳輸的特性,將電子產品對於鴿子的影響降到最低,避免干擾鴿子飛行路徑的判斷。同時也為業界最新、最小、最為長效的產品。
鴿友查詢帳號:race00295
鴿友查詢密碼:22981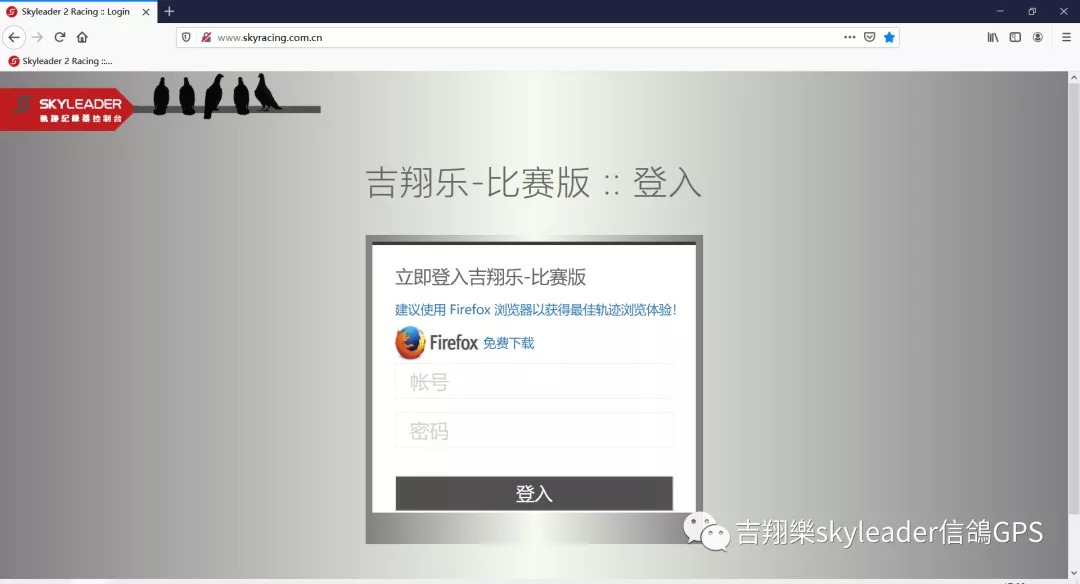 所有參賽鴿軌跡分享: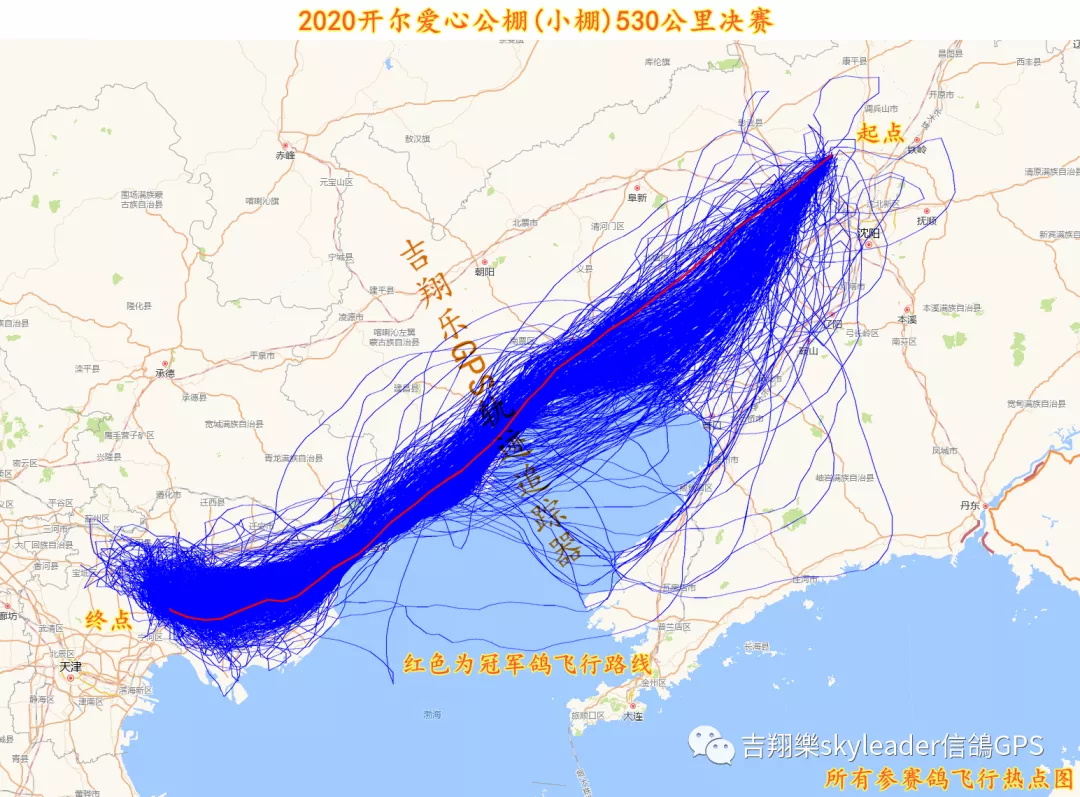 開籠當日風場分享:
前十名軌跡分享: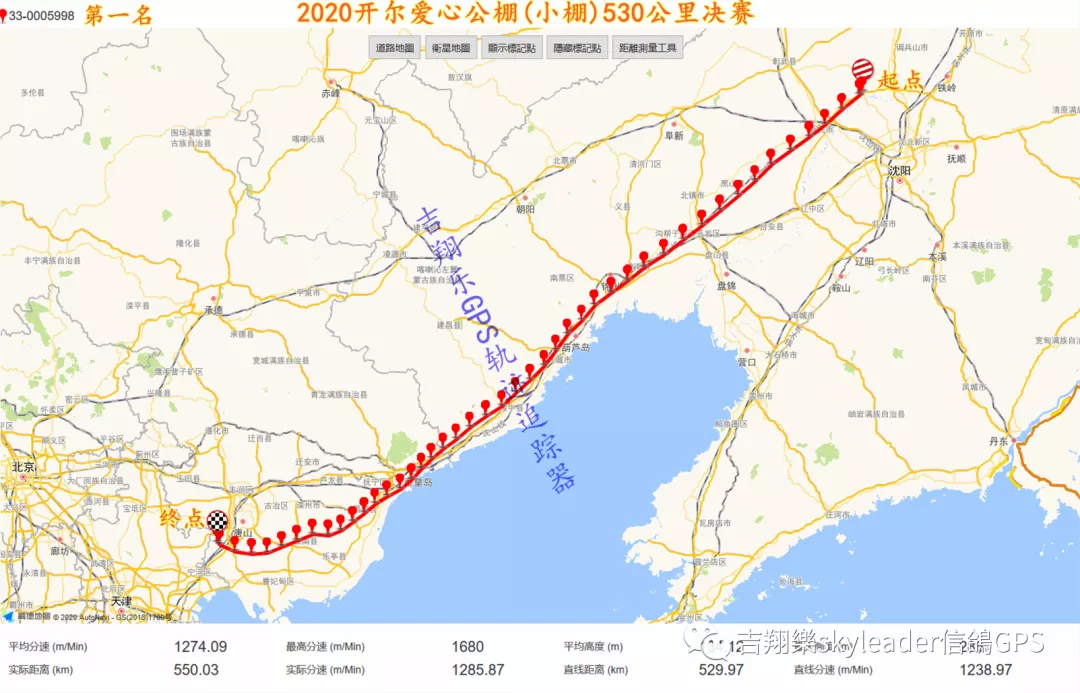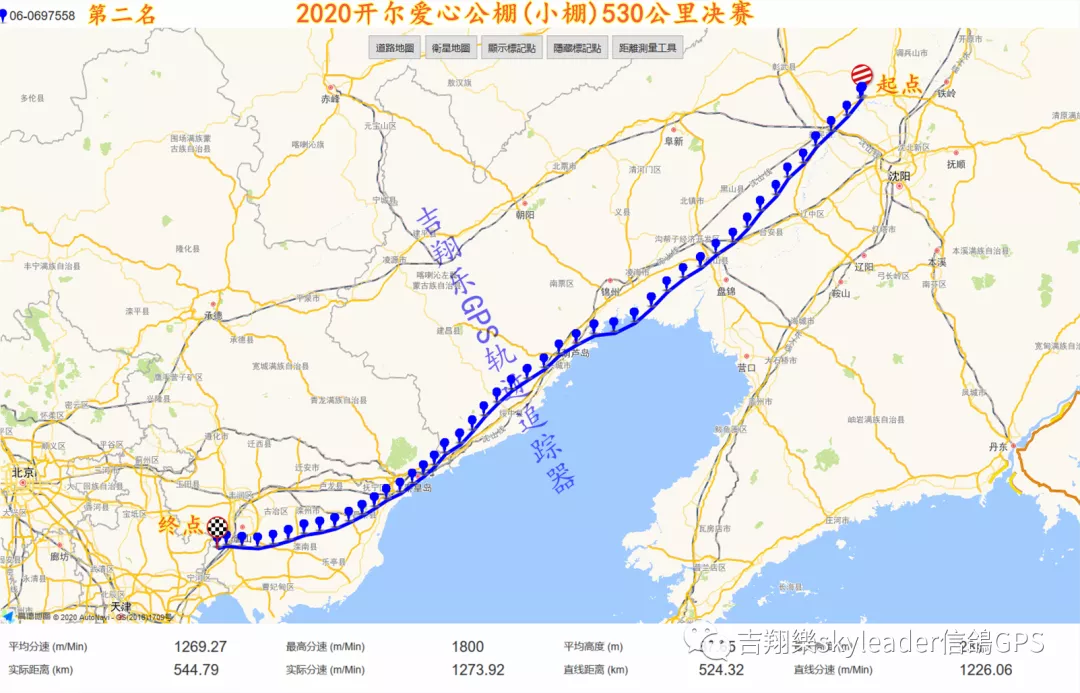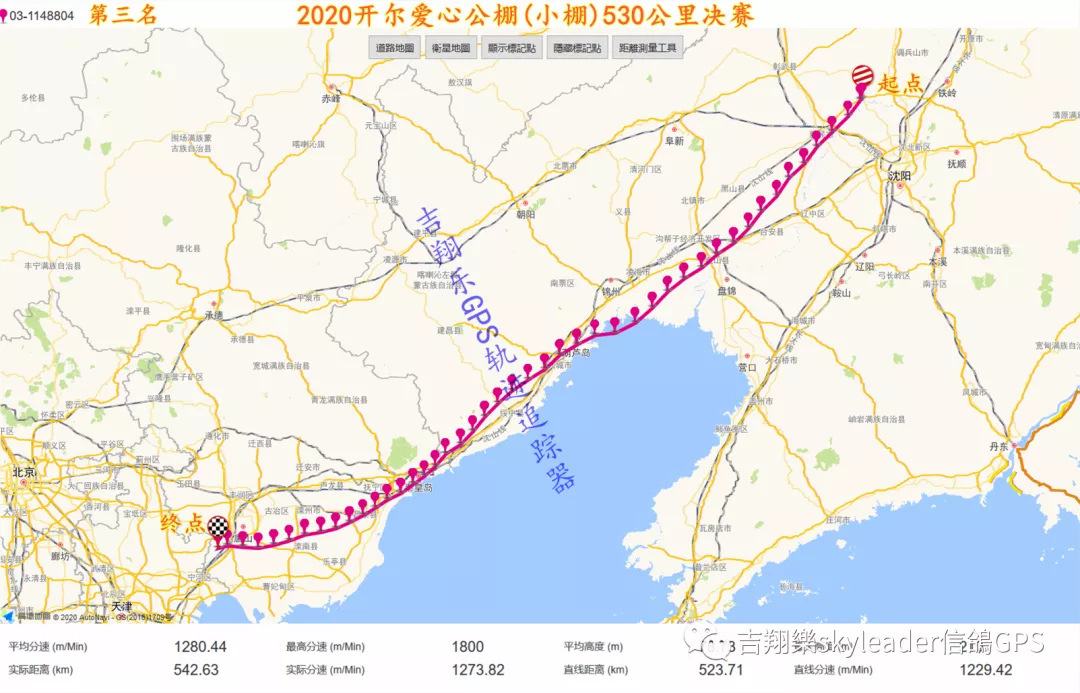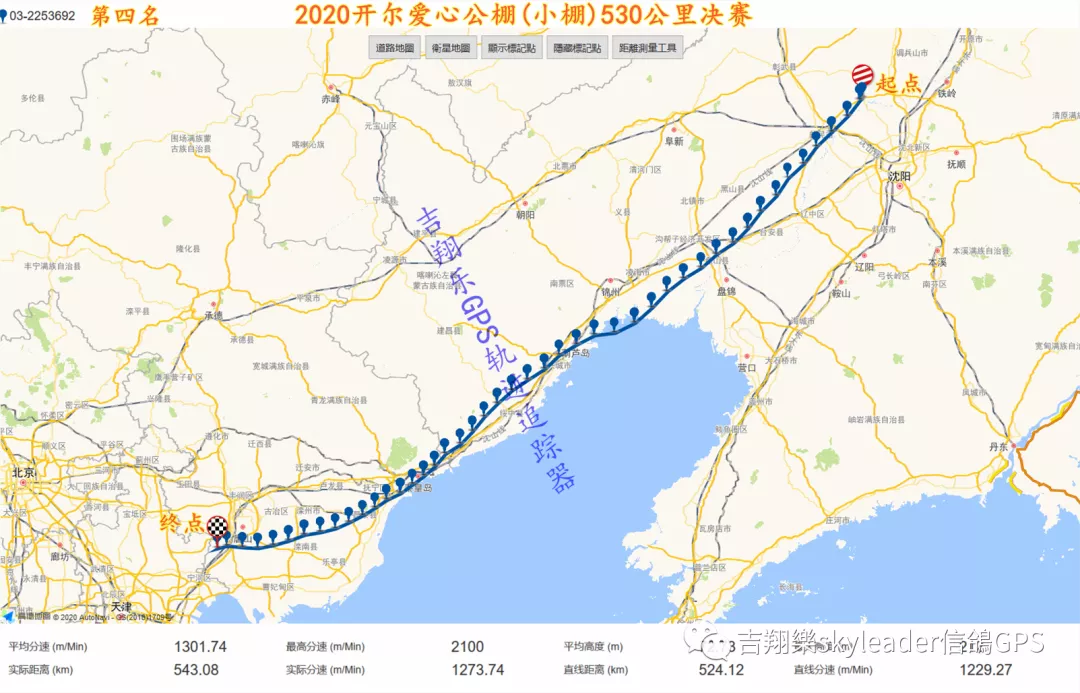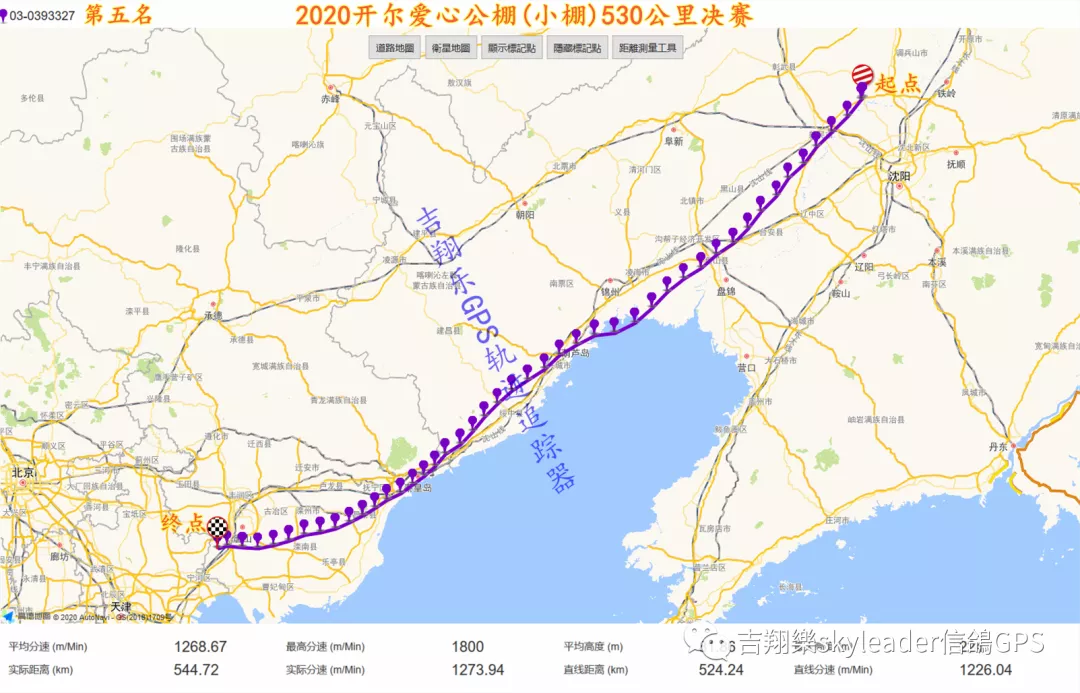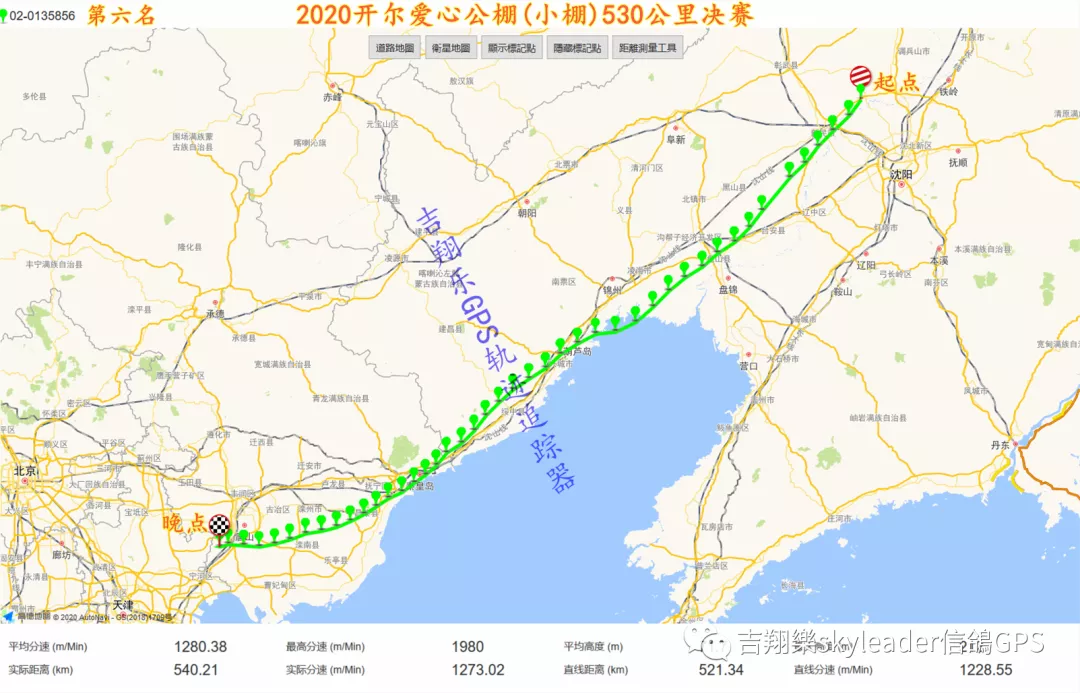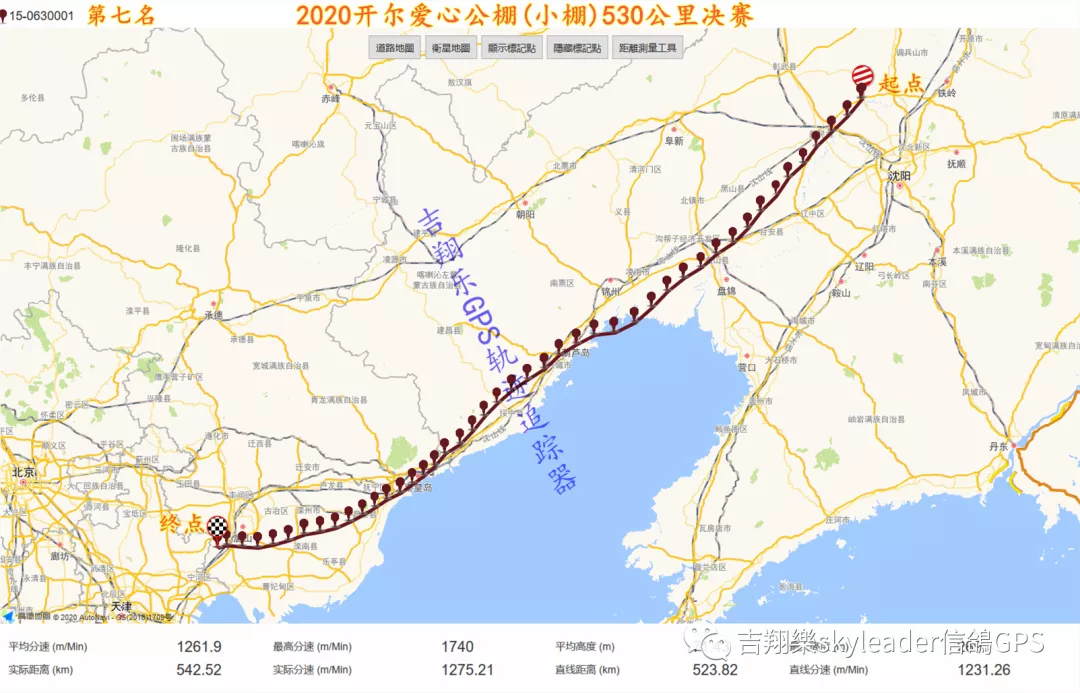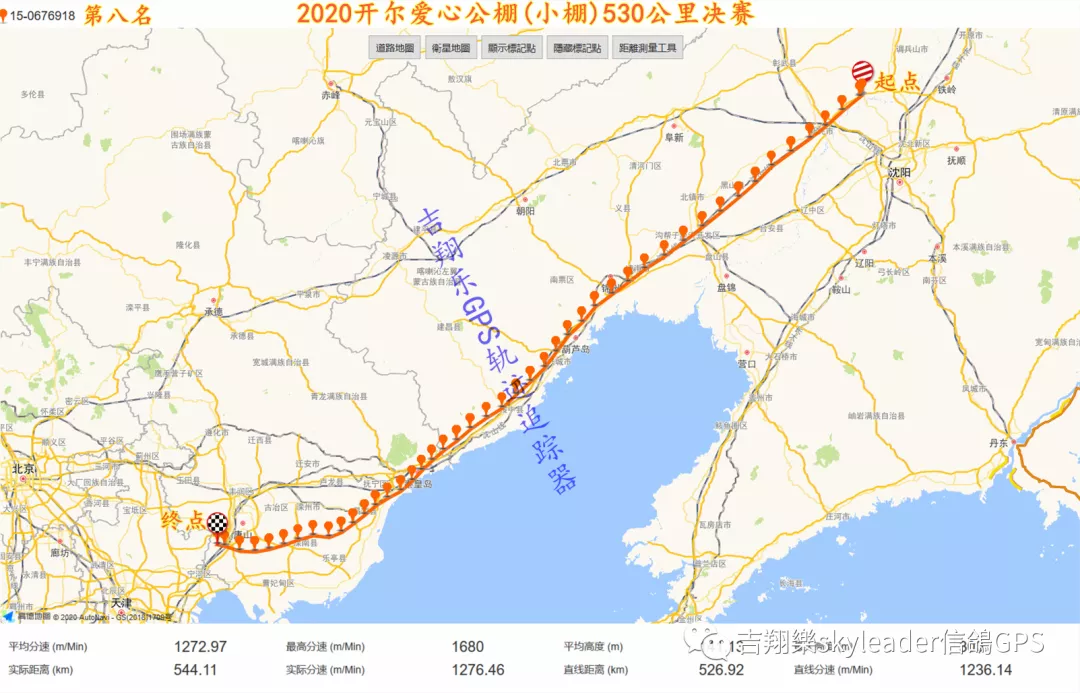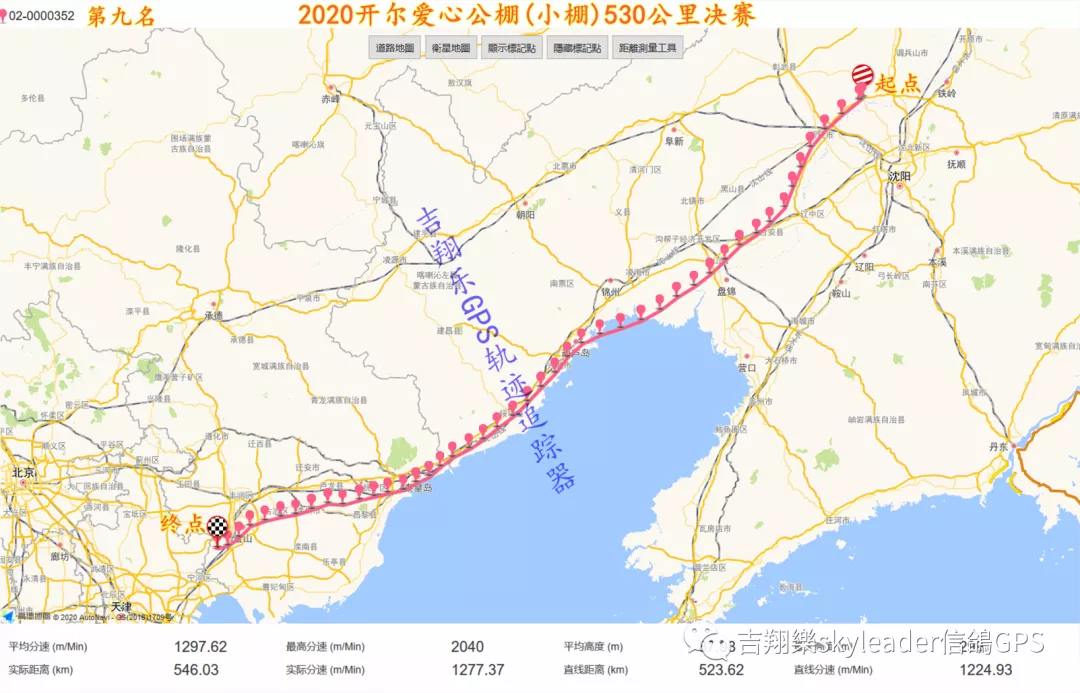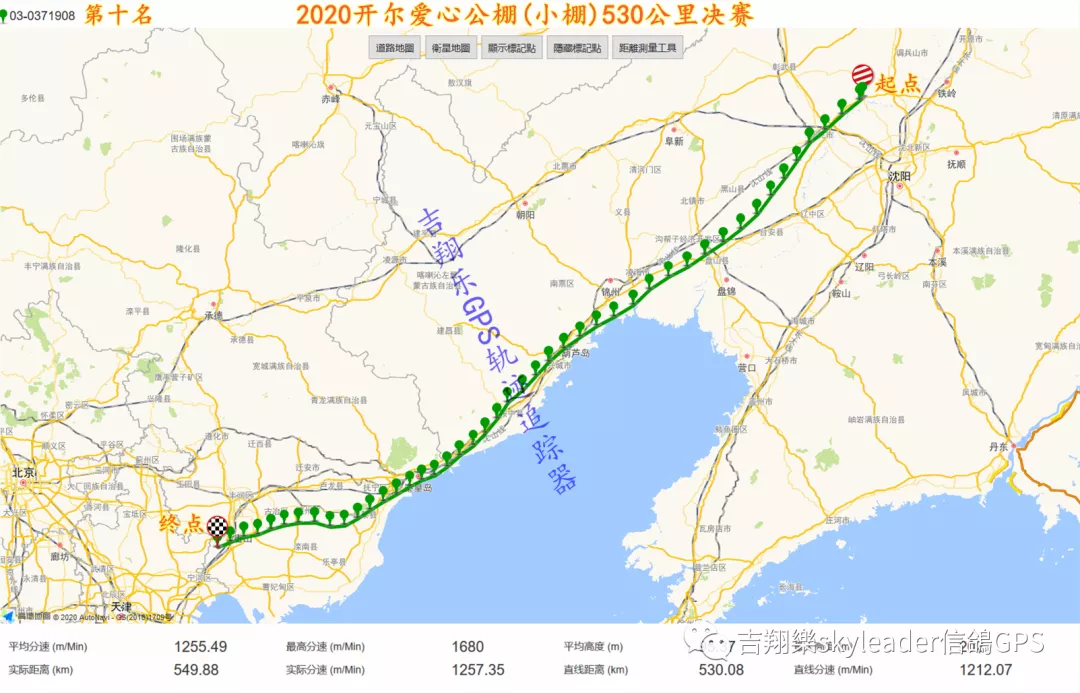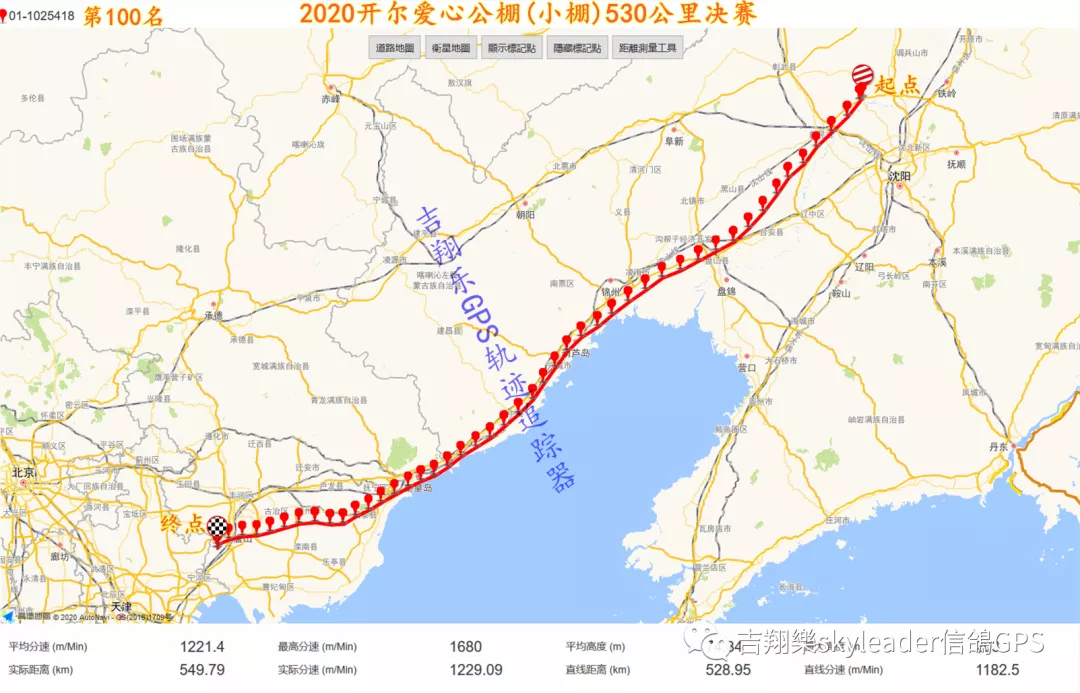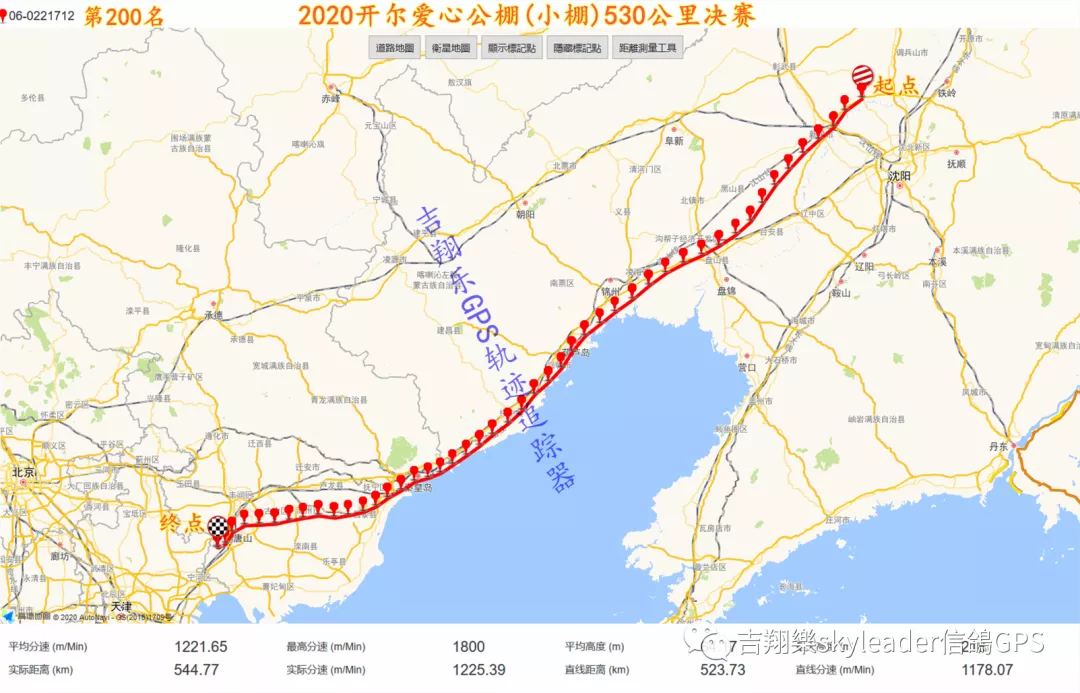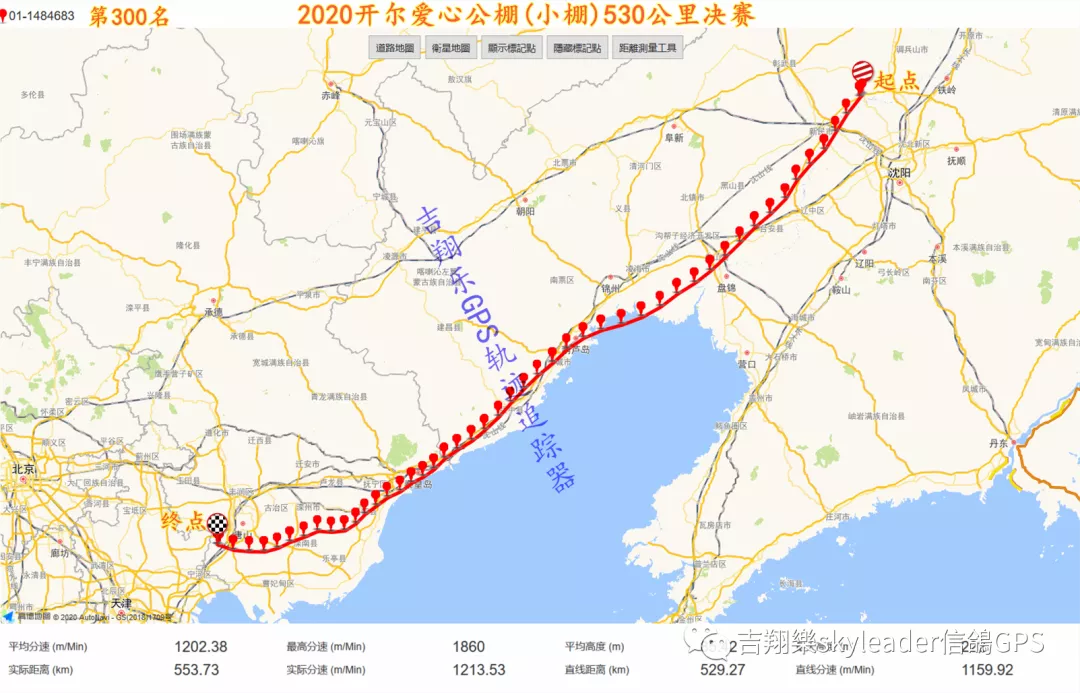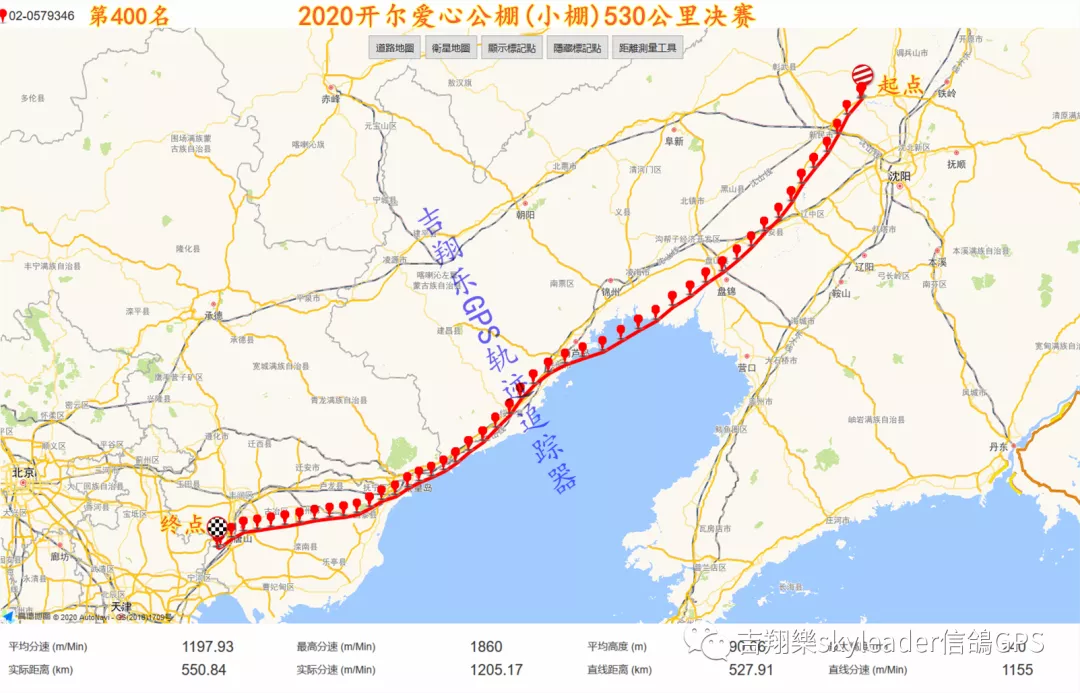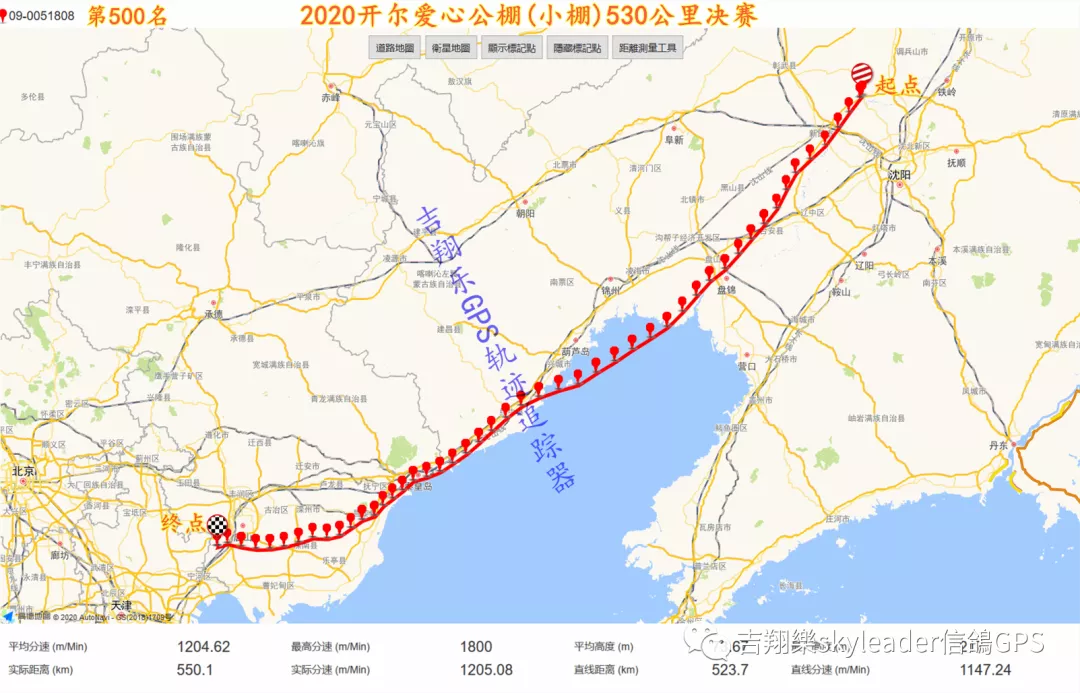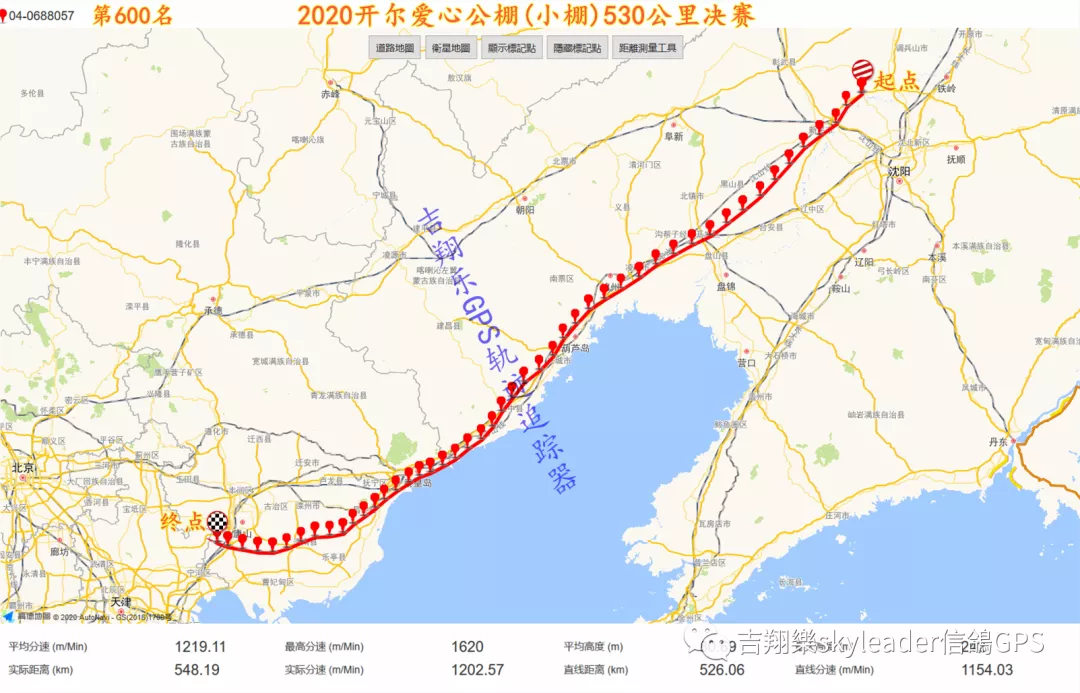 繞飛軌跡分享: